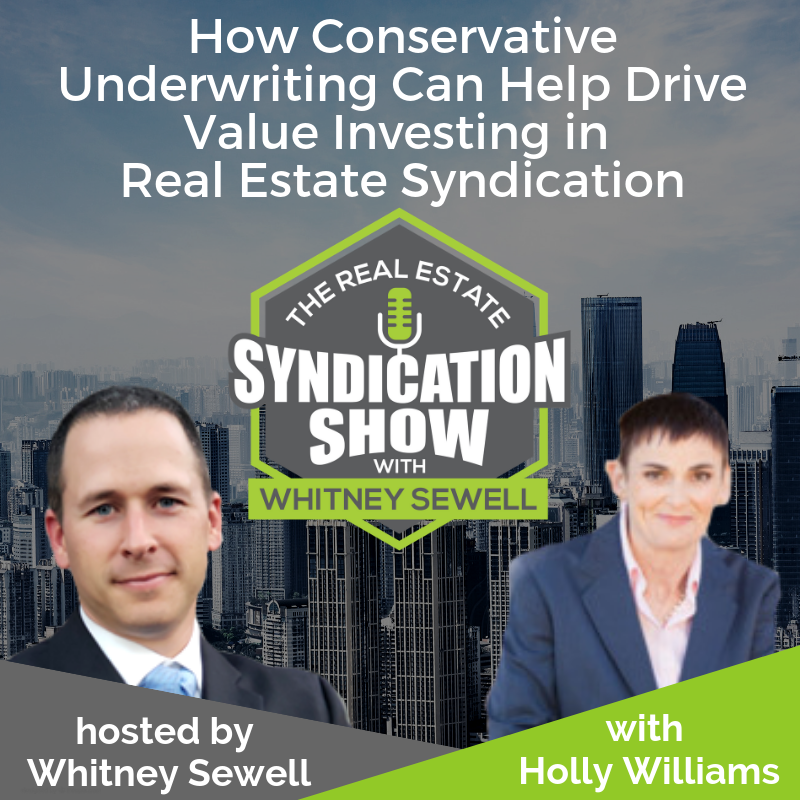 Summary:
In this episode, Whitney interviews Holly Williams, founder, MQ ventures. Holy reveals how conservative underwriting is the key to building a long term and stable real estate portfolio. Why does Holly think that investing in Class B properties is such a value proposition? Should investors be willing to take on additional risk and buy an undeveloped plot of land? There is a conception that real estate investing is for those with deep pockets – is this true? Tune in to find out.
Time Stamped Show Notes:
In this episode, you will learn:
Why investing in Class B properties can be an attractive proposition in a recessionary environment
How investing in real estate can result in huge tax savings
How conservative underwriting is critical for building a stable and long-term syndication business
Resources
Love the show? Subscribe, rate, review, and share!
Join the Real Estate
Syndication Show Community: