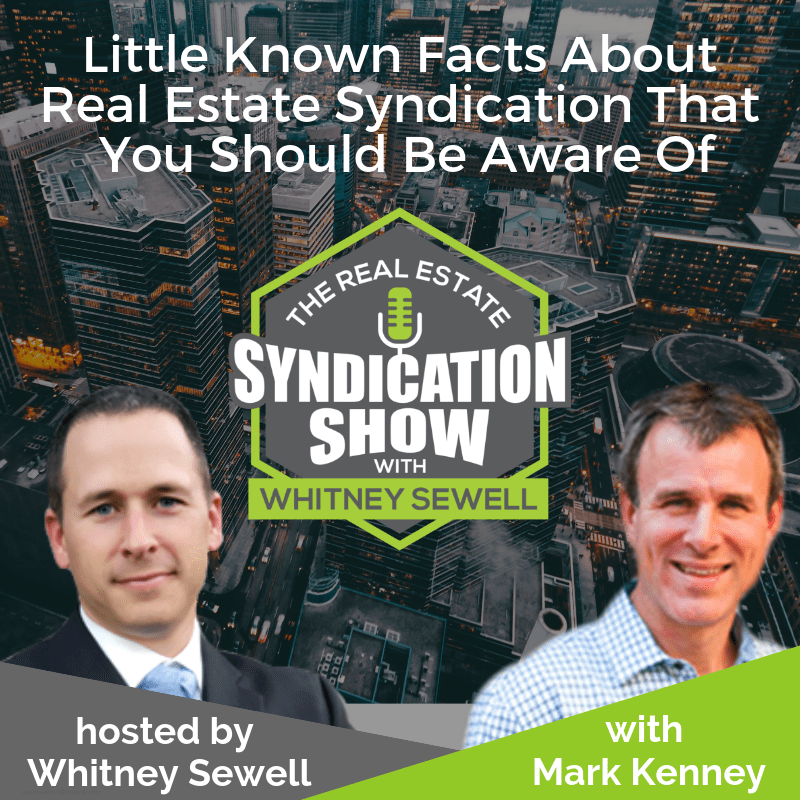 Summary:
In this episode, Whitney interviews Mark Kenney, co-founder of Think Multifamily. Mark shares some little know about facts about the real estate syndication business – facts which have helped him to grow his investment portfolio to 3,000 units over the past 20 years. Why do some syndication deals offer lower returns than others? What is the # 1 thing that has contributed to Mark's success? And, how do you qualify a partner for a syndication project? Mark also reveals his current business strategy which is sure to help you greatly. Tune in to our latest show!
Time Stamped Show Notes:
In this episode, you will learn:
Why low return syndication deals might not necessarily be bad deals
The ART of making a pitch for a syndication project
How to qualify partners for a real estate syndication project
Resources
Love the show? Subscribe, rate, review, and share!
Join the Real Estate
Syndication Show Community: