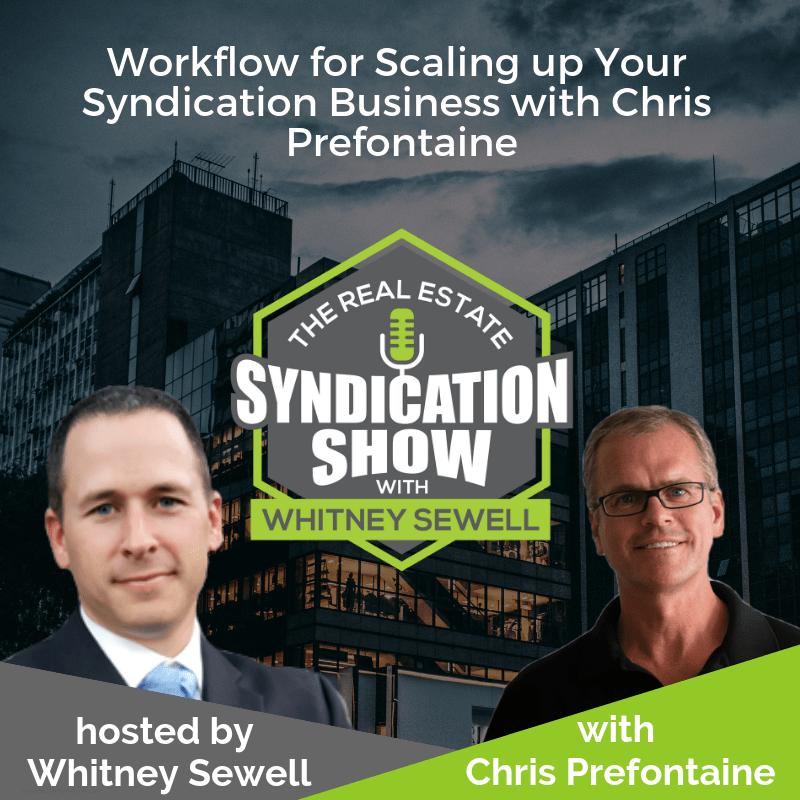 Summary:
In this episode, Whitney interviews Chris Prefontaine, founder, Smart Real Estate Coach. Chris does 5-10 deals every month controlling $20-$30 million of real estate. In this show you will learn how you can use technology for effective delegation which will then allow you to scale up your real estate business to the next level.
What are some effective ways of finding and vetting a suitable VA? We also discuss workflow for delegating work to VA's which will result in seamless and hassle free execution. You will also learn some great resources that can help you and your business immensely. This is a great show that is loaded with some nuggets for folks in the syndication business. Tune in now!
Our Gracious Sponsors:
The Real Estate CPA is now offering a Special Virtual Workshop to the listeners of The Real Estate Syndication Show on How to Answer Tax Related Questions from Your Investors! Learn more today by clicking HERE
Make sure to be at Joe Fairless's Best Ever Conference, February 22-23, 2019. Use code: #WHITNEY for 10% OFF!!!
Time Stamped Show Notes:
In this episode, you will learn
How to mitigate risk by syndicating a deal on bound terms
How to free up your time and scale up your business by outsourcing to VA's
Marketing Tips and Tricks for giving your syndication business greater visibility and traction
Resources that will help you scale up your syndication business
Resources
Love the show? Subscribe, rate, review, and share!
Join the Real Estate
Syndication Show Community: