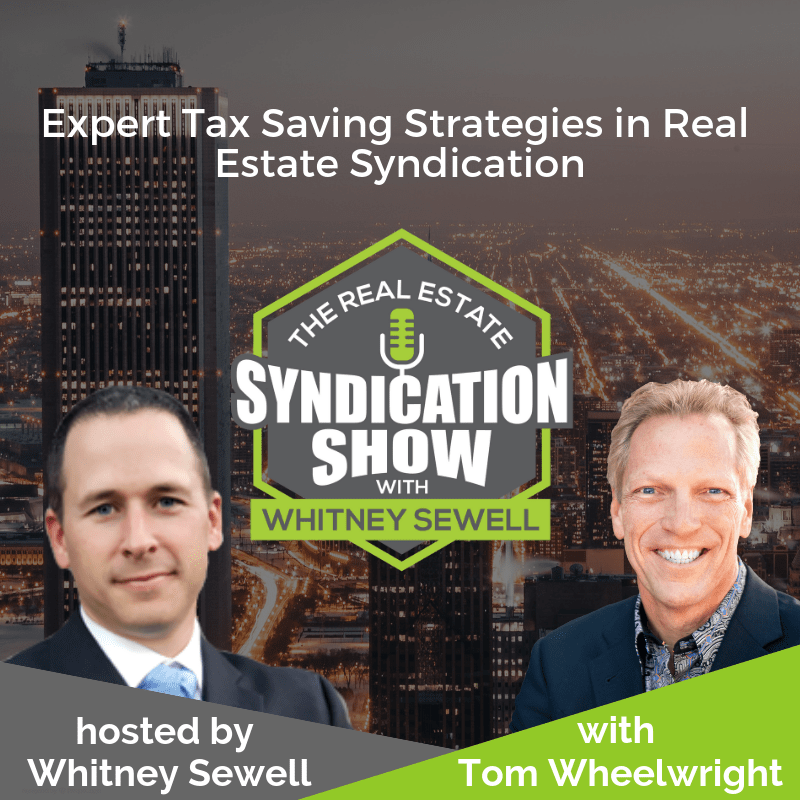 Summary:
Tom Wheelwright, CEO, WealthAbility, best-selling author of Tax Free Wealth and Founder of Provision shares some little-known strategies which can help you save your tax dollars and shelter your investments in real estate syndication.
In this show, you will learn how passive losses can help you reduce your tax bill. Do you need to hold a property for less than 3 years in order to pare down your capital gains? What are the tax benefits of investing in an "Opportunity Zone"?  Some other topics discussed include Reverse 1031 exchange, long term, and short term capital gains taxes and how to best leverage Solo 401 K's. Tune in for some great value!
Our Gracious Sponsor:
Make sure to be at Joe Fairless's Best Ever Conference, February 22-23, 2019. Use code: #WHITNEY for 10% OFF!!!
Time Stamped Show Notes:
In this episode, you will learn
How to offset your passive loss to reduce tax dollars
How to leverage your Solo 401 K in real estate syndication to save on your tax dollars
Nuances of a Reverse 1031 exchange that you should be aware of
Tax Benefits of investing in "Opportunity Zones"
Resources