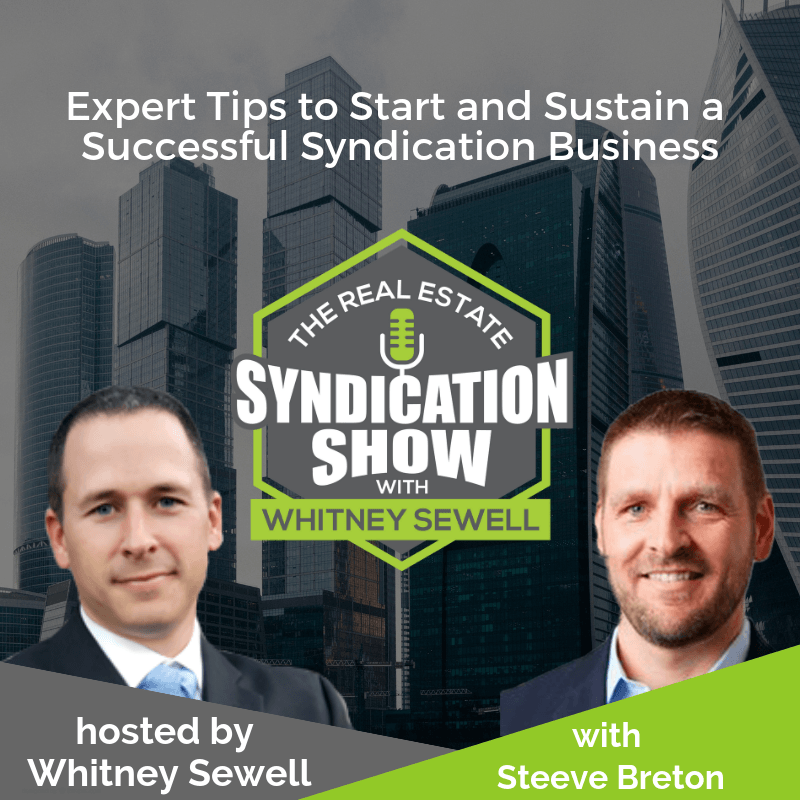 Summary:
Steeve Breton, Founder, Velocity Capital shares some great Tips and Tricks which will help inexperienced investors start and build their own successful syndication businesses.
How did Steeve learn the ropes of the syndication business? Apart from some great resources, Steeve also shares how finding the right mentor is critical for finding success. You will also learn how you can team up with reliable sponsors and investors. How do you effectively communicate with investors and convince them to come on board? Are there are SEC restrictions that syndication should be aware of.
For all this and much more, tune in to our latest show!
Our Gracious Sponsor:
See The Real Estate CPA's Special Virtual Workshop for the listeners of The Real Estate Syndication Show on How to Answer Tax Related Questions from Your Investors! http://bit.ly/TheRealEstateCPA-Syndication
Time Stamped Show Notes:
In this episode, you will learn
How the right mentor can help you gain greater traction in your business
SEC rules for raising capital in real estate syndication
How to build long-term relationships with sponsors and investors in real estate syndication
Resources