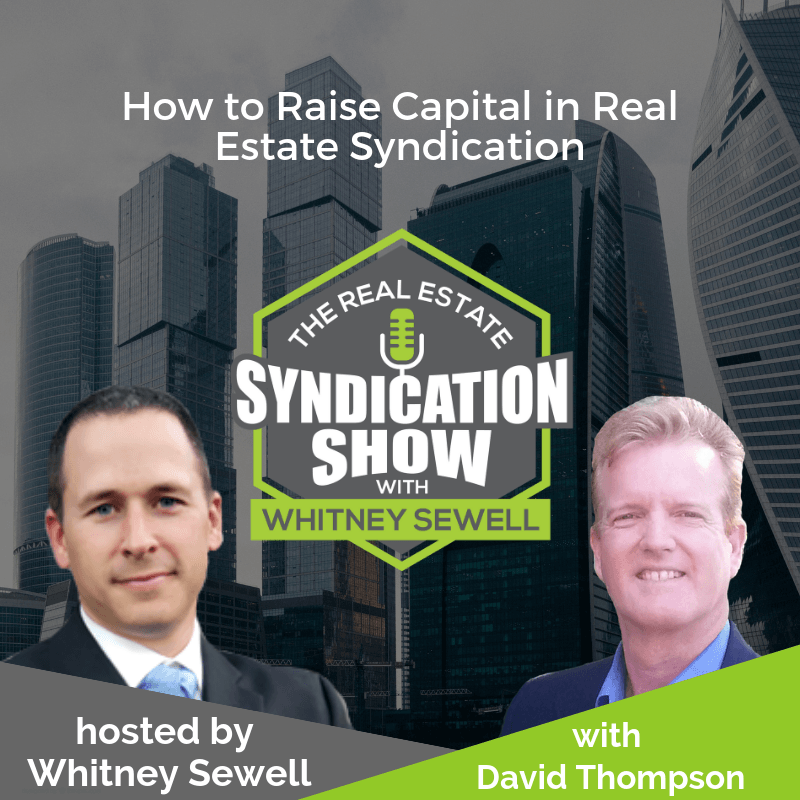 Summary:
David Thompson, CEO/Founder, Thompson Investing reveals some great TIPS that will help syndicators in their capital raising efforts.
Is partnering with an experienced syndicator the best way to learn the ropes of the business? What are some effective ways of dealing with investor's queries and assuaging their concerns? You will also learn the importance of being forthright with your investors about the many risks involved in real estate investing. Tune in for some great insights!
Our Gracious Sponsors:
Make sure to be at Joe Fairless's Best Ever Conference, February 22-23, 2019. Use code: #WHITNEY for 10% OFF!!!
Time Stamped Show Notes:
In this episode, you will learn
How to learn the ropes of the business from experienced syndicators
How to deal with investors and assuage their concerns
Analyzing the many risks in real estate investing
Resources