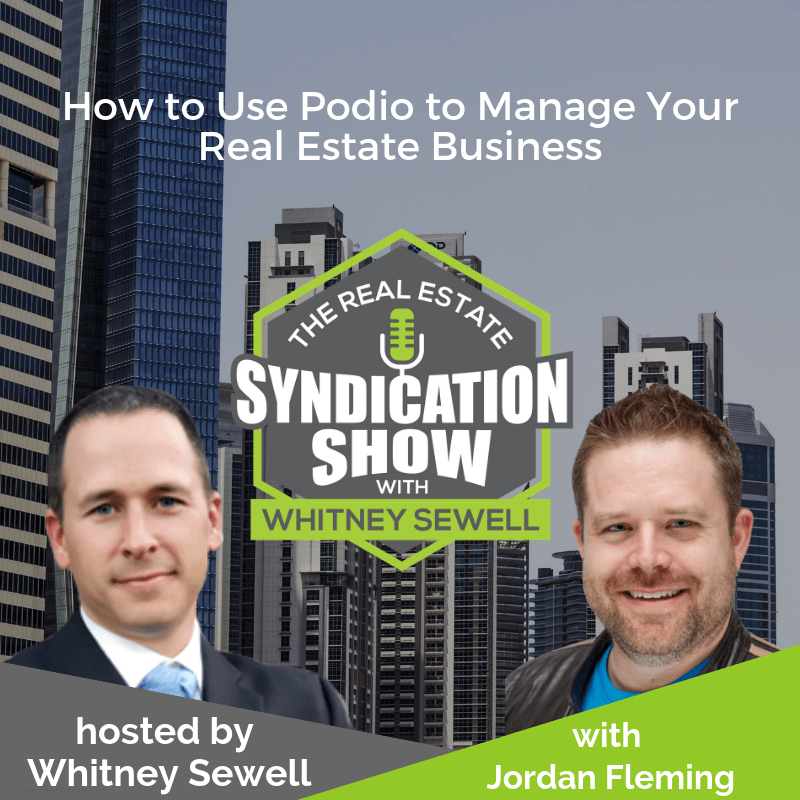 Summary:
Jordan Fleming, CEO, Gamechangers shares the many benefits of Podio, and reveals how integrating this tool will allow you to manage your real estate business in a far better manner.
This show starts off with Jordan sharing why an all-in-one solution like Podio allows ease of use and greater efficiency. You will learn about the different functionalities of Podio. Can you easily integrate Podio with other third party software? And, can Podio help you better manage your conversations? You will learn about the Smart Dialer in Podio, and how it allows you to track data and boost your acquisition conversion. For all this and much, much more, check out our latest show!
Tune in for some excellent insights!
Our Gracious Sponsor:
See The Real Estate CPA's Special Virtual Workshop for the listeners of The Real Estate Syndication Show on How to Answer Tax Related Questions from Your Investors! http://bit.ly/TheRealEstateCPA-Syndication
Time Stamped Show Notes:
In this episode, you will learn
How to boost your acquisition conversion using smrtDialer, an auto-dialer for Podio
Advantages of using an all-in-one cohesive solution to manage your real estate business
How to integrate Podio with other third-party software
Resources