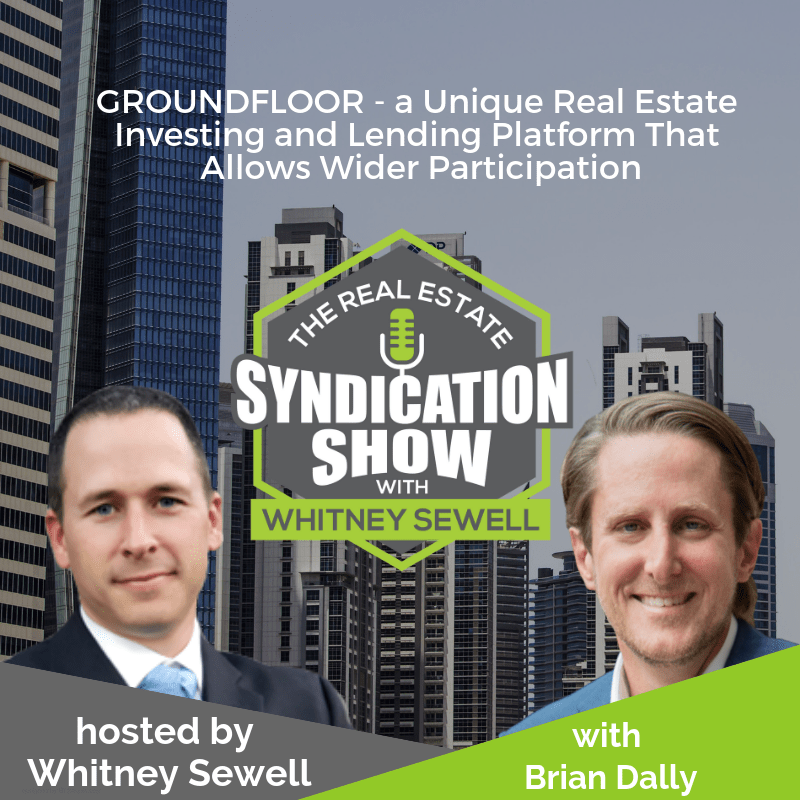 Summary:
Brian Dally, CEO, and Co-founder, GROUNDFLOOR reveals how wider access, greater transparency and control ensures a unique position for his organization in the real estate and lending space.
This show starts off with Brian sharing how he co-founded Groundfloor 6 years back. Why did Brian decide to create a financial product tailored specifically for the real estate industry? You will learn how Groundfloor compares to traditional crowdfunding and real estate syndication. How does Groundfloor ensure wider participation from real estate investors? And, what steps are they taking to ensure greater investor control and transparency? Tune in to hear more about this unique financial product. Watch now!
Time Stamped Show Notes:
In this episode, you will learn
How does Groundfloor ensure participation of non-accredited investors?
Pros and cons of using crowdfunding in real estate investing and lending
How Groundfloor investors are assured greater transparency and control
Resources
Love the show? Subscribe, rate, review, and share!
Join the Real Estate
Syndication Show Community: