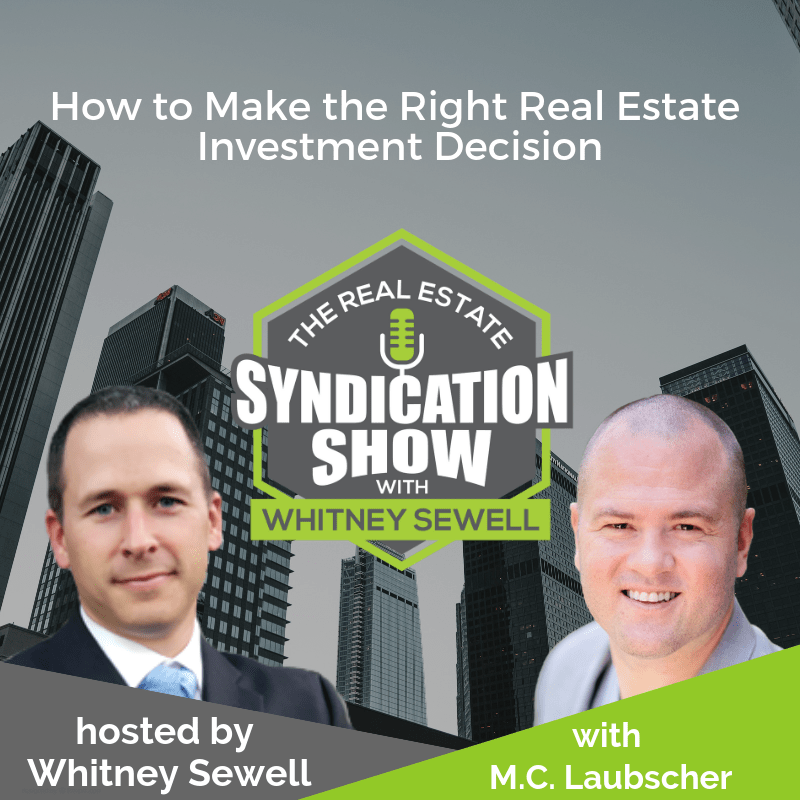 Summary:
M.C. Laubscher, President and Chief Wealth & Investment Strategist, Producer's Wealth and host, Cash Flow Ninja shares some expert strategies which will help mitigate risk to build a successful and stable real estate investment business.
This show starts off with M.C. sharing off he learned the ropes of the real estate business. Can associating with a mentor give greater traction to your career? Next, we discuss some crucial economic and demographic trends that you should consider before making an investment decision. You will learn how to analyze asset cycles to make a well-timed investment. M.C. also shares the most important considerations before you decide to proceed with your investment. Contrary to popular belief, why should IRR not be the main driving factor for your investment decision? For all this and much more, tune in to our latest show!
Our Gracious Sponsor:
Are you wanting to learn how to gain financial freedom through having your own syndication business?  Text LEARN to 474747 to begin to learn from one of the best in the industry, Vinney Chopra. Vinney came to the US with only $7 in his pocket, and now controls hundreds of millions of dollars of real estate he has acquired through multifamily syndication.  He is now personally coaching others to do the same. Text LEARN to 474747 to begin your journey to starting your own syndication business! Vinneychopra.com
Time Stamped Show Notes:
In this episode, you will learn
The benefits of leveraging your life insurance policy for investing in real estate
How to analyze asset cycles and make correct investment decisions
Important economic and demographic trends to consider before making an investment decision
Resources
Love the show? Subscribe, rate, review, and share!
Join the Real Estate
Syndication Show Community: