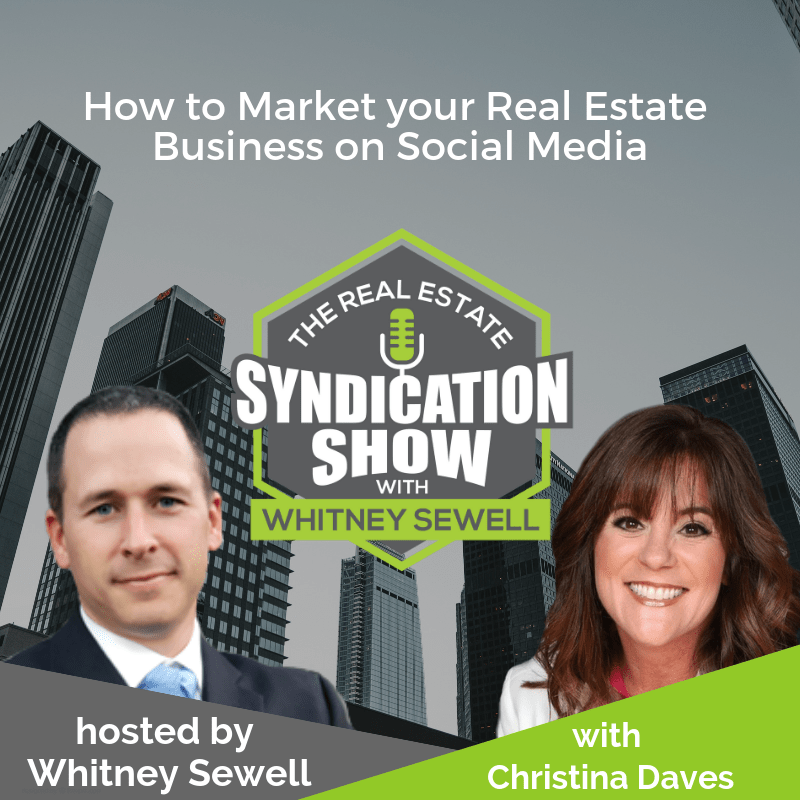 Summary:
Christina Daves, serial entrepreneurs, speaker, motivator and author of PR for Anyone shares how a well-thought-out media strategy can help you connect with your target audience.
This show starts off with Christina sharing how she learned the ropes of media and brand strategy. You will learn how real estate investors can reach out to their target audience in spite of advertising restrictions. Christina espouses on her simple yet effective three-step process which is guaranteed to generate more media exposure.
In the latter part of the show, Christina reveals some great strategies for building up a presence on social platforms. Is going Live on Facebook more effective than images and plain videos? Can you garner the desired reach and engagement through organic traffic? You will also learn why it is necessary to segment out content for your personal page and business page. Christina also shares some great strategies for building up a presence on LinkedIn. Tune in to receive some actionable insights for an effective media strategy.
Time Stamped Show Notes:
In this episode, you will learn
Christina's THREE step process for greater media exposure
How to build a strong LinkedIn profile and attain maximum reach and visibility
How to build an actionable social media strategy
Resources
Love the show? Subscribe, rate, review, and share!
Join the Real Estate
Syndication Show Community: