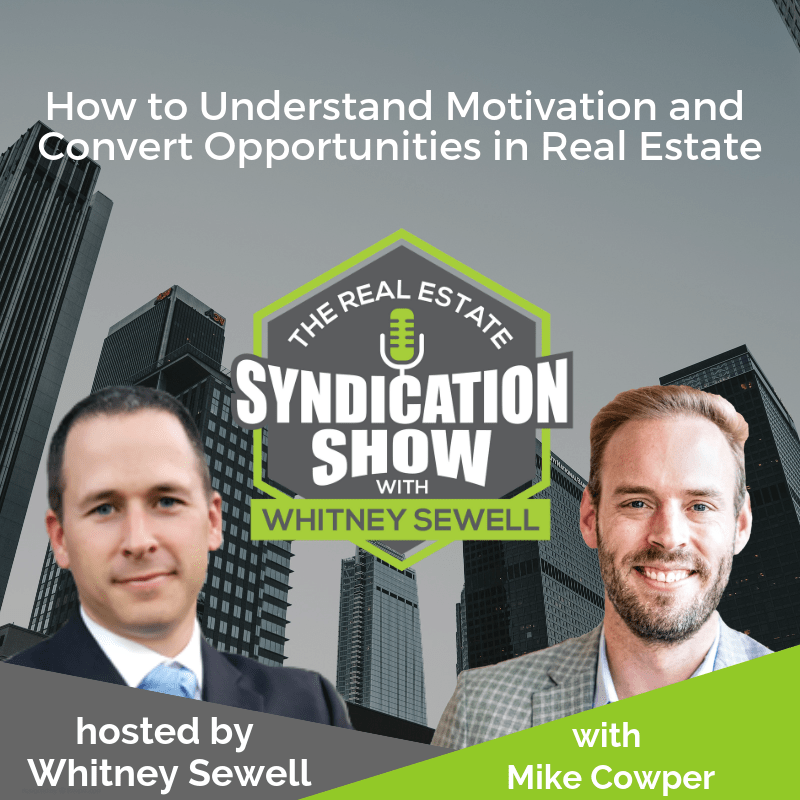 Summary:
Mike Cowper, Owner/Partner, Return on Investments LLC and Founder, REI Books Online reveals some expert negotiation strategies that will help to successfully close a real estate deal.
As a real estate investor, why is it crucial for you to uncover the seller's "Why"? You will learn how to build trust and structure a collaborative sales process that results in a win-win for everyone involved. Mike also shares how you can use your body language effectively for closing a sale. How do you make an offer to a real estate seller? Should you have the seller reveal his price BEFORE making an offer? This show is full of effective strategies that will help you convert opportunities in real estate investing. Tune in now!
Our Gracious Sponsor:
Are you wanting to learn how to gain financial freedom through having your own syndication business?  Text LEARN to 474747 to begin to learn from one of the best in the industry, Vinney Chopra. Vinney came to the US with only $7 in his pocket, and now controls hundreds of millions of dollars of real estate he has acquired through multifamily syndication.  He is now personally coaching others to do the same. Text LEARN to 474747 to begin your journey to starting your own syndication business! Vinneychopra.com
Time Stamped Show Notes:
In this episode, you will learn
How to uncover the seller's WHY
How to effectively use body language to close a real estate deal
How to make an offer on a real estate property
Resources
Love the show? Subscribe, rate, review, and share!
Join the Real Estate
Syndication Show Community: