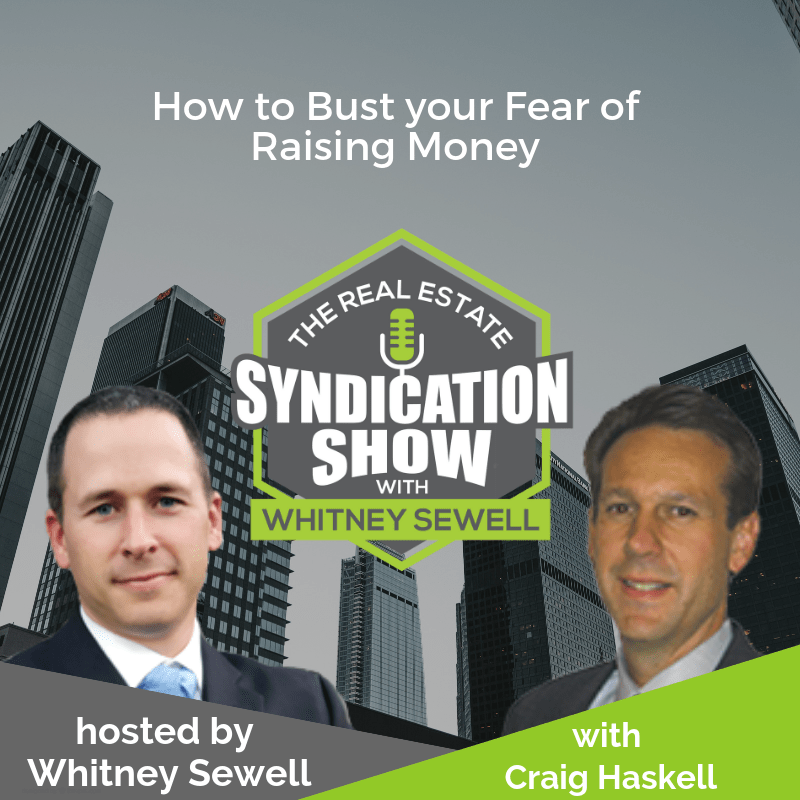 Summary:
Craig Haskell, Founder, Value Hound Academy shares a systematic framework that will allow you to overcome your fear of raising money, build a large pool of investors and gain greater traction in your real estate business.
Craig, a second-time guest on our show reveals that the fear of raising money is common among real estate investors. How do you overcome this fear and develop the necessary confidence? Chris shares his PSO system – Problem, Solution, and Opportunity that will help you get more investors on board. You will also learn about Chris's effective Four-Step process for raising capital. Tune in to our latest show to get some excellent insights!
Our Gracious Sponsor:
Are you wanting to learn how to gain financial freedom through having your own syndication business?  Text LEARN to 474747 to begin to learn from one of the best in the industry, Vinney Chopra. Vinney came to the US with only $7 in his pocket, and now controls hundreds of millions of dollars of real estate he has acquired through multifamily syndication.  He is now personally coaching others to do the same. Text LEARN to 474747 to begin your journey to starting your own syndication business! Vinneychopra.com
Time Stamped Show Notes:
In this episode, you will learn
Chris's PSO (Problem, Solution, Opportunity) Framework for raising money
The ART of creating a sales pitch book
How to raise capital even if you do not have a large network of friends and family
Resources
Love the show? Subscribe, rate, review, and share!
Join the Real Estate
Syndication Show Community: