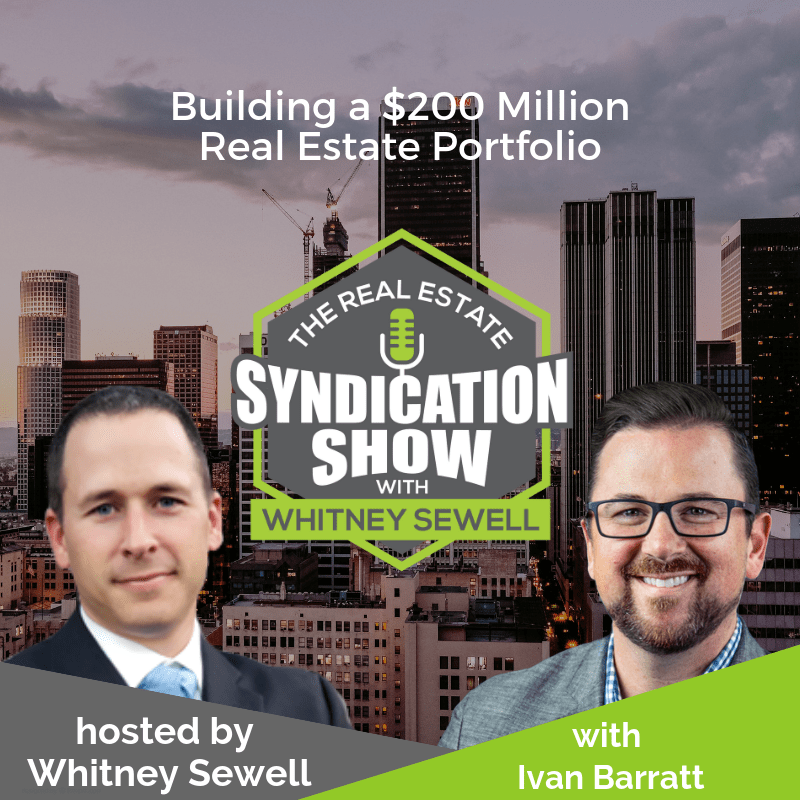 Summary:
Ivan Barratt, CEO & Founder, Barratt Asset Management shares how a combination of persistence and strategic thinking can help you overcome challenges and meet your investing goals.
This show starts off with Ivan sharing how he went from being a real estate agent to owning his own asset management firm. What hardships did Ivan face in the initial phases of his business? And, how did he overcome them? Hearing Ivan recount his experiences is a reminder that you cannot find success as a real estate investor without a good work ethic.
Next, you will learn some great Tips & Tricks for raising capital to fund your real estate projects. You will learn how transparency and common courtesies can help you build and regain trust with investors. Towards the end, we share some excellent resources that will help you hone your sales skills.
Tune in to our latest show now!
Our Gracious Sponsor:
Are you wanting to learn how to gain financial freedom through having your own syndication business?  Text LEARN to 474747 to begin to learn from one of the best in the industry, Vinney Chopra. Vinney came to the US with only $7 in his pocket, and now controls hundreds of millions of dollars of real estate he has acquired through multifamily syndication.  He is now personally coaching others to do the same. Text LEARN to 474747 to begin your journey to starting your own syndication business! Vinneychopra.com
Time Stamped Show Notes:
In this episode, you will learn:
How to set up and manage your own syndication business
How to communicate with prospective investors and gain their trust
Expert Tips for raising capital in real estate
Resources
Love the show? Subscribe, rate, review, and share!
Join the Real Estate
Syndication Show Community: