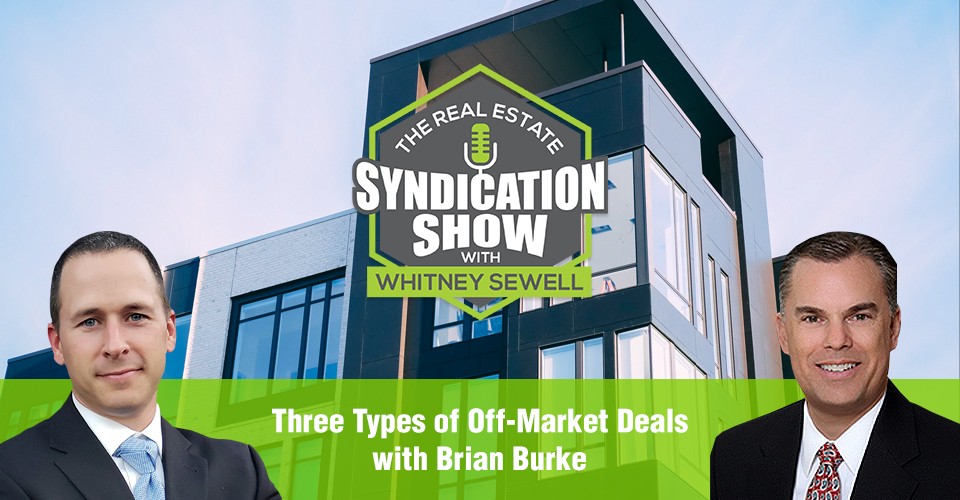 A vital part of the entire real estate investing business is sourcing deals. After all, what is there to do if you can't find opportunities out there? Brian Burke, the President, and CEO of Praxis Capital, Inc., goes into detail about the three types of off-market deals in detail you need to be concerned with. He explains how to get a broker's attention in new markets and how he communicates with them to source deals. 99% of the deals Brian closes on are through broker relations. He explains in-depth how he communicates and stays top of mind with them. If you are trying to find deals, you want to listen to this show!

Watch the episode here:
Listen to the podcast here:
On the show today we welcome back our friend Brian Burke! The focus of this conversation is connecting and maintaining healthy understandings with brokers in your market and Brian very generously shares his experience and philosophy in this regard. We start by exploring the nature of off-market deals before Brian talks about the conundrum of establishing oneself in the market. Our guest argues that the best way to secure future deals is to have already closed deals, so the beginning stages of this process are a bit tricky. Brian advocates for close communication with as many brokers as possible and finding opportunities to prove your reliability for future occasions. He also believes that the best way to stay in a broker's good books is to respect their time and brush off little problems in favor of big deals! Lastly, we discuss a few ways that our guest has and is trying to acquire property without the help of big brokers and his hopes for this in the future. So for another great chat with Brian, make sure to join us on the show!
Key Points From This Episode:

A quick overview and update on the things Brian is currently busy with. 

The recent marketed deal that Brian just put through! 

Brian's definitions of off-market deals and how they typically work. 

How to set yourself up as a buyer; getting those important calls from a broker. 

Brian's advice for getting going in a market and starting relationships that matter. 

Why Brian is committed to staying in communication with as many brokers as possible. 

Brian and his firm's routine and process for connecting in the market. 

Best practices for solid relationships with brokers; respecting people's time. 

Ways that Brian has tried to acquire deals without the aid of brokerage.

The most important realization that Brian has had in the last ten years!

And much more!
Brokers aren't thirsty; they don't need a cup of coffee, they want to close deals — @Praxcap
Click To Tweet
Links Mentioned in Today's Episode:
About Brian Burke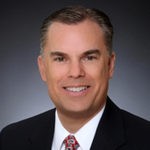 Brian Burke is President/CEO of Praxis Capital Inc, a vertically integrated real estate private equity investment firm. Praxis operates on multiple platforms, currently managing active syndications for the acquisition of multifamily, single family, and opportunistic residential assets in US growth markets. Brian has acquired over $400 million in real estate over a 30-year real estate investment career including over 2,500 multifamily units and more than 700 single-family homes, with the assistance of proprietary software that he wrote himself. Brian has subdivided land, built homes and constructed self-storage, but really prefers to reposition existing properties. As a recognized expert Brian has been a frequent speaker at real estate forums and conferences; including the SF Bay Summit, Opal Family Office; Private Wealth Management Forum, the Keiretsu Real Estate Forum and the Institute for Private Investors. He has also served as co-host and real estate expert on the Fox News Radio show, "The Best of Investing".
Love the show? Subscribe, rate, review, and share!
Join the Real Estate Syndication Show Community: