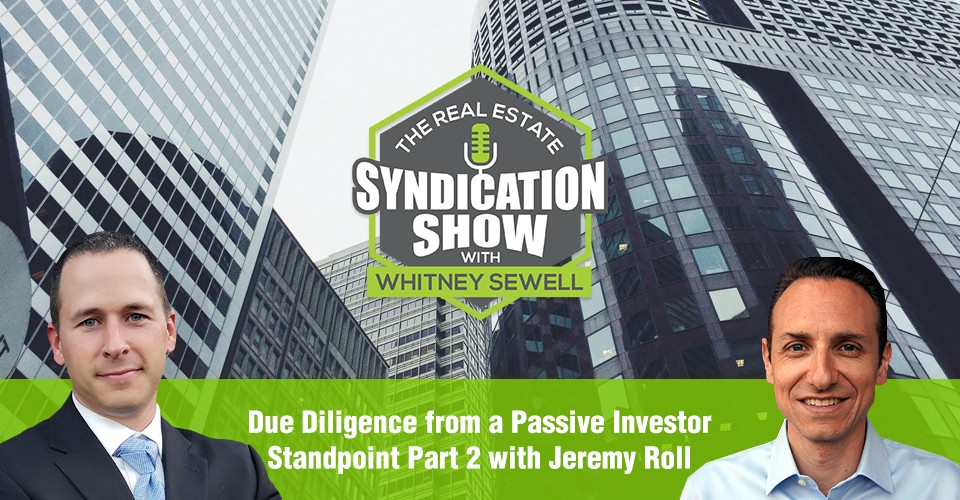 On the show today, Jeremy Roll returns to continue our foray into due diligence and the steps all passive investors should be taking when entering into deals. In this part of the exploration, Jeremy unpacks PPM's or private placement memorandums and the important parts of which to take note. From there we move on to operating agreements and how they relate and differ to PPM's.
Our Gracious Sponsor:
Are you wanting to learn how to gain financial freedom through having your own syndication business? Text LEARN to 474747 to begin to learn from one of the best in the industry, Vinney Chopra. Vinney came to the US with only $7 in his pocket, and now controls hundreds of millions of dollars of real estate he has acquired through multifamily syndication. He is now personally coaching others to do the same. Text LEARN to 474747 to begin your journey to starting your own syndication business! Vinneychopra.com

Watch the episode here:
Listen to the podcast here:
Our guest stresses the importance of these documents, reading and understanding them and when it might be a good idea to get outside help in processing them. Jeremy then talks about on-site visits, a vital part of any early-stage real estate investor's journey and process. He talks about meeting operators, useful skills and strategies for gauging experience and attentiveness and what you have to ask them in these meetings. We also discuss preparation for all of these encounters, useful resources and the characteristics that Jeremy sees as fundamental to a good operator. For all this and more, join us!
Key Points From This Episode:
Some information on about private placement memorandums or PPMs. 

Things to pay attention to in a PPM besides obvious risks.

Understanding the relationship and differences between a PPM and an operating agreement.

When to consider hiring outside help to go over these sorts of documents.

Reiterating why it is so important to read the PPM!

On-site visits; when to go, what to look for and other notable points.

Going with an operator to the site and when it might be okay to go without them.

Listening, observing, trusting and verifying! 

Questions to ask a property manager and touring the surrounding areas.

Good preparation for meeting the operator and doing an on-site visit.

Where to find important information such as traffic counts for a particular area. 

Stand out characteristics of good and bad operators when meeting in person. 

Some of the ways in which Jeremy likes to give back! 

And much more!
I would say that if you find a deal that is pulling many investors together that does not have a PPM document associated with it, it's a yellow flag. — Jeremy Roll
Click To Tweet
Links Mentioned in Today's Episode:
About Jeremy Roll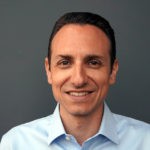 Jeremy Roll started investing in real estate and businesses in 2002 and left the corporate world in 2007 to become a full-time passive cash flow investor. He is currently an investor in more than 70 opportunities across more than $1 Billion worth of real estate and business assets. As Founder and President of Roll Investment Group, Jeremy manages a group of over 1,000 investors who seek passive/managed cash flowing investments in real estate and businesses. Jeremy is also the co-Founder of For Investors By Investors (FIBI), a non-profit organization that was launched in 2007 with the goal of facilitating networking and learning among real estate investors in a strict no sales pitch environment. FIBI is now the largest group of public real estate investor meetings in California with over 27,000 members. Jeremy has an MBA from The Wharton School, is a licensed California Real Estate Broker (for investing purposes only), and is an Advisor for Realty Mogul, the largest real estate crowdfunding website in the US. Jeremy welcomes e-mails (jroll@rollinvestments.com) to network with or help other investors and to discuss real estate or business investments of any size.
Love the show? Subscribe, rate, review, and share!
Join the Real Estate Syndication Show Community: