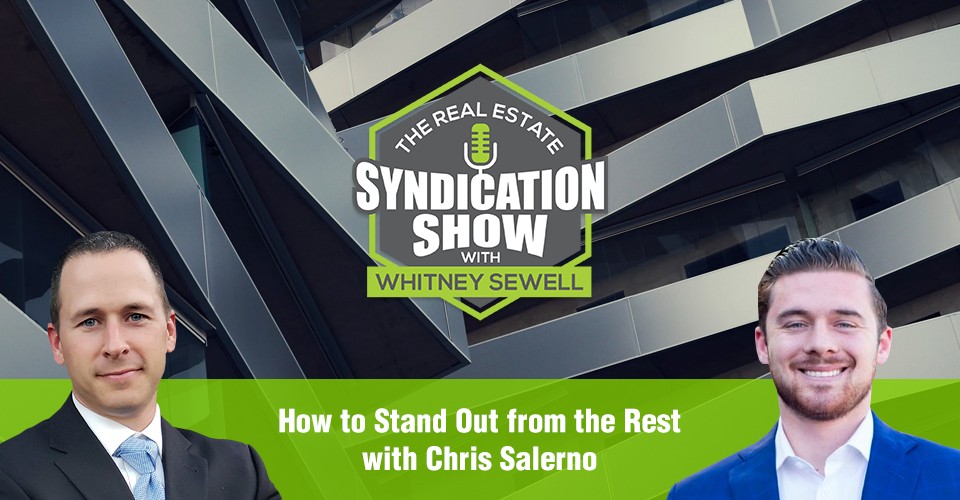 On today's episode, we are joined by an exceptionally driven and ambitious guest, Chris Salerno who shares some of what has made him successful. Having transitioned from residential to multifamily, Chris has seen it all and has some incredibly invaluable insights. The key is building relationships that are not solely based on real estate.

Watch the episode here:
Listen to the podcast here:
Taking the time to get to know the brokers and the investors on a personal level and consistently following up has time after time has proven to give him the edge. Persistence, focus, and tenacity are visible and when you display these character traits, people are drawn to you and will want to collaborate. Having these traits also gives you more credibility, which makes both investors and brokers likely to return to you over and over again. He also talks about the value of living in the market that you invest in and how you can leverage this insider knowledge to give you the upper hand. There are so many things you can do to stand out from the crowd, provided you show commitment and dedication. To learn more tips and tricks, join us today!
Key Points From This Episode:
Which market Chris is focusing on right now and why.

How establishing relationships in the area gives you a competitive edge.

Understanding why staying consistent and following up is key.

Why it is important to build relationships with the brokers in the area.

What Chris does to set him apart in the investment industry.

How he nurtures relationships with his investors to foster relationships.

What Chris's buying criteria are and how he makes his decisions.

When continuous education is necessary to keep advancing and reaching your goals.
The biggest thing is staying consistent and following up. — Chris Salerno
Click To Tweet
Links Mentioned in Today's Episode:
About Chris Salerno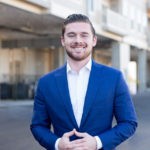 Chris Salerno is the Principal of QC Capital Group in Charlotte, North Carolina. By the time he was 24, he had sold more than 40 million dollars in real estate and helped lead the number one real estate team in the Carolinas. He got his foot in the door by selling residential real estate and after gaining a track record of success, he landed the position of leading the number one team. This took them to 46% profitability after three years of stagnation. Named Charlotte's 30 under 30, Chris's vision has led QC capital, to quickly become a well-respected, high return investment firm. Chris is renowned for his drive, ambition, and tireless dedication to what he does.
Love the show? Subscribe, rate, review, and share!
Join the Real Estate Syndication Show Community: