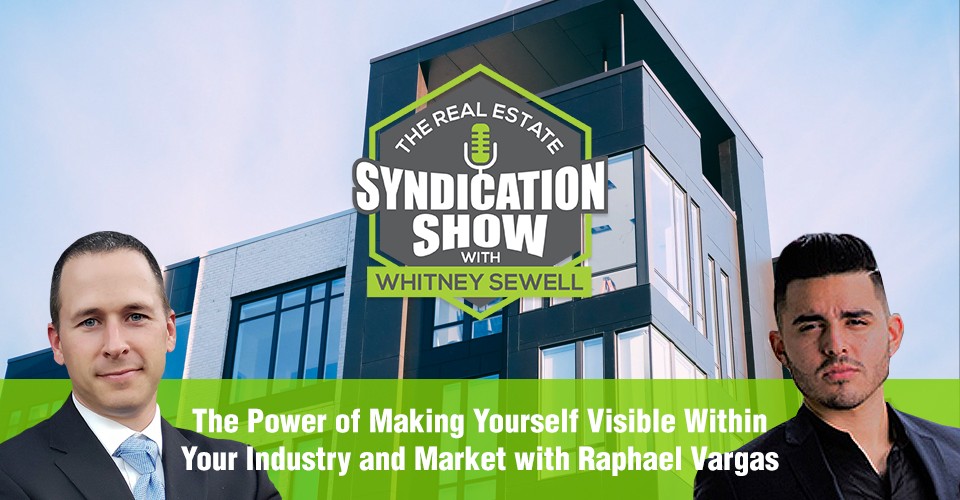 On today's episode, we are joined by a hugely inspirational guest, Raphael Vargas who shares some of his journey and what led to his unparalleled success. He talks about the current asset classes he is focusing and on why he made the transition from real estate wholesaling to syndication.

Watch the episode here:
Listen to the podcast here:
There are multiple benefits in choosing wholesaling because the barriers to entry are minimal, which means it's perfect for someone starting out with no capital and few connections. This was fine for Raphael initially, but after a while, he felt that he could increase his investing power. His success is not his alone and he credits his leadership style and attracting and surrounding himself with other high achievers to the consistent growth of his companies. Leading by example and knowing your weaknesses are incredibly important qualities for any leader to display. Along with this, it is equally as important to be a person who keeps their word and always follows through with what they say. In doing so, it is easy to establish and maintain connections as people will trust you and feel excited to venture on the investment path with you. For some inspiration, join us today!
Key Points From This Episode:
Understanding and defining real estate wholesaling. 

How to stand out from the competition. 

Top tips on building a team and being a great leader. 

How Raphael incentivizes and motivates his employees. 

Why he chose to move into syndication as well. 

The importance of legacy relationships, particularly in commercial real estate. 

Why non-profits can be used as a tool for selling real estate. 

What Raphael did to establish relationships with high-level investors. 

Why consistently putting yourself out there is the only way people will know what you're doing. 

How Raphael continuously manages all of his connections. 

Why hiring a full-time underwriter changed Raphael's business. 
Millennials that are going to really lead the next generation are going to be empowered and are going to be the ones that are massively using social media to the maximum capacity. — @realraphaelv
Click To Tweet
Links Mentioned in Today's Episode:
About Raphael Vargas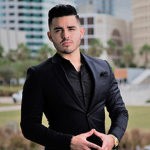 When opportunity doesn't knock, Raphael Vargas knows it's time to build his own door. Having grown up in humble beginnings with no college education, Raphael's journey to building a successful business and living the American dream has been nothing shy of hard work. Early on, Raphael gave $3,000 (every penny he had) to a coach who promised to mentor him and guide him to success in the real estate world. However, the so-called "coach" took off with the money, and Raphael never heard from him again. This would be traumatic enough to spook almost anyone away from venturing into real estate. But Raphael didn't give up. Instead, he made a decision that would change the trajectory of his career (and life). Scouring the internet for the best free real estate information/advice, Raphael learned as much as he could about the industry. Eventually he started closing deals, and netted $30k on his very first deal. Raphael and his team now work together to buy and flip commercial and residential properties in one of the most competitive markets in the country (Washington, D.C.), closing deals that average around $67K net profit. Using his unique business model, Raphael's team is on track to hit $10M annual revenue in 2019. Today, his passion lies in sharing his personal journey with others. As a mentor and speaker, and educator, Raphael empowers others to grow leads, close deals, flip contracts, expand to new areas, and build real estate businesses to create more wealth and freedom.
Love the show? Subscribe, rate, review, and share!
Join the Real Estate Syndication Show Community: