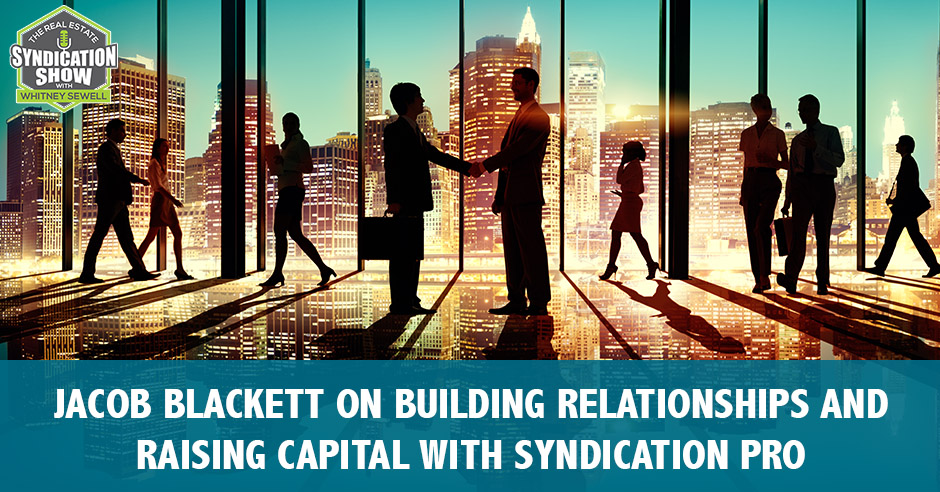 Listen to the podcast here:
Building relationships, growing your database, and raising capital are what kicks off a successful career in the syndication industry. Jacob Blackett of Syndication Pro offers the most affordable and efficient real estate fundraising software that delivers all the tools needed to raise capital faster and manage investors all in one place online. With substantial experience in real estate since 2010, Jacob breaks down the building blocks of raising capital and the roles technology play in syndication. Moreover, find out the process of Syndication Pro and the ways to increase the number of investors who register.
Our Gracious Sponsor:
Are you wanting to learn how to gain financial freedom through having your own syndication business?  Text LEARN to 474747 to begin to learn from one of the best in the industry, Vinney Chopra. Vinney came to the US with only $7 in his pocket, and now controls hundreds of millions of dollars of real estate he has acquired through multifamily syndication.  He is now personally coaching others to do the same. Text LEARN to 474747 to begin your journey to starting your own syndication business! Vinneychopra.com
—
Watch the episode here:
Jacob Blackett on Building Relationships And Raising Capital With Syndication Pro
Our guest is Jacob Blackett. Thanks for being on the show, Jacob.
Thank you very much, Whitney.
It's an honor to know you, Jacob. It was great to share a stage with you in Tampa at a conference and hearing you speak. From your experience, I knew you'd be a great guest. I appreciate your time. A little about Jacob, he began his real estate career in 2010 when he bought and sold his first two residential fix and flip properties. Since 2012, he has placed over $40 million into income-producing real estate. He founded Holdfolio in 2014 to create partnerships for profit from real estate. Holdfolio owns almost 500 total units comprising mostly of multifamily apartments. He also founded Syndication Pro in order to serve the technological needs of real estate investors. Outside of his businesses, Jacob enjoys staying active, volunteering as a Big Brother and education as a hobby. Jacob, thank you for your time and the value you're going to provide to readers from your experience. Give them a little bit more about who you are, what your focus is and let's dive into some of your expertise.
My background back in 2010 is when I first started in real estate. I was a sophomore in college and studying finance and entrepreneurship. Late one night, I saw an infomercial on TV about flipping houses and it caught my eye. There was a free one-night seminar. I have not learned anything about real estate at college so I wanted to go to check it out. Long story short, I started flipping houses through college. When I graduated, I had the decision to go chase the financial sector, climb up the ladder, maybe into some corporate finance, investment banking or go play with real estate. Doing the fix and flips, I thought that was great. I was enjoying it. I went full-time when I graduated.
I took out some student loans on my senior year to get some extra working capital. I maxed out those student loans and ran off. I did a lot of fix and flip and a lot of wholesaling. My whole strategy was to buy, fix, sell properties and use those profits to build a buy and hold portfolio. That was my dream. A lot of people have that dream, having that portfolio that's paying those dividends and gives you that flexibility. That's what I was dreaming for and striving for. It didn't take but one good year where the income taxes that were due when my CPA finished filing my tax return. I had to sell a few of my houses in order to pay that tax bill.
It stepped me back and I thought, "How am I going to build this portfolio if I have to pay all this in taxes?" That's where syndication came into play, where the model of partnering with investors to buy income-producing properties. You don't have a huge tax barrier to get into this from a syndicator's perspective. That's why I turned my model and said, "Instead of owning 100% of 50 houses, if I could own 20% of 1,000, then I'm way farther ahead." That's why I started creating partnerships with investors and scaling that out to where we are now. Intuitively, I'm focused on systems, automation and streamlining things. That's where I've found myself in terms of offering a platform for other real estate professionals, specifically syndicators, to manage this entire process online like I've been doing because it's been powerful for me. Still as a real estate operator, still building the portfolio and making partnerships in both worlds.
We want to focus on the building blocks of raising capital and how technology can help us. I know you're an expert in that. I look forward to getting into this, but get us started in how you've done this. I want to get into some of the ways you've automated this process.
Thinking back to when I first started doing my first syndications, I was doing a lot of calls, a lot of individual emails and sending PDF documents over email. This process of raising money from maybe five to ten people, it was arduous. Having the same conversations with all these different people and emailing this document, trying to get this document back and creating the spreadsheet to manage it all. When I sat back and said, "How do we make this better? How do we get that next step?" This was back in 2014. I looked at technology. I was looking at some real estate crowdfunding websites and seeing all of the automation, the ability for investors to create accounts, have a dashboard and the power to be able to post an investment, have your entire network view that and review the details.
[bctt tweet="When you're raising money, there's a certain element of customer service." username=""]
Everyone has the same information that they can all work through this investment process and automate the entire thing. That's what got me excited and how I had the vision of how we are going to take this from these early on syndications to doing syndication a the quarter or even we're doing syndications every month or every other month at one point. We built out a website, we partnered with a development team, spent almost an entire year in development and had our attorneys in the process 3,000 users and we have over 300 active investors with us. It was all based on that foundation, that website and the platform. It got to a point where my fellow colleagues and other syndicators are looking at me and saying, "How do we build what you built?"
I kept getting this question every once in a while. I would always think, "I spent a lot of time, a ton of money and I don't know if I could recommend anyone to go build out their website." It was after a mastermind event that I realized only a couple of the entire room is using a platform. I started doing some research and realized that there was a big need for other people to be using a platform like I had been using. I was taking it for granted once I started learning how the majority of people were raising capital. That's where I decided to go ahead and polish up the corners and formalized Syndication Pro, which is a licensing platform that allows other syndicators to use that streamline automated professional platform to raise capital. It's been awesome onboarding many different people. Everyone has different ways of raising capital and growing that platform has been really unique.
Tell us some of the crucial things that a platform like this does for us. Even if we don't have a platform like this that we should be considering when we're raising capital. What are some things that you wanted in your business or ways that you're either following up with investors or ways you're building those relationships that this system is going to help me do this? It's helping lots of other people do the same thing. What were those things that help us to think through that? I need to make sure I'm doing these things to build those relationships and to be able to raise capital.
We could talk for hours about the intricacies, but a few key ones. Number one is when you're raising money, there's a certain element of customer service. You're servicing your investors. They want to feel comfortable with you. They want to know the updates, they want to know the details of their payouts, and they want to see their portfolio. From a customer service perspective of having a place for your investors to have a dashboard and an environment for you to easily provide updates, documents and distribution history, that's a key part.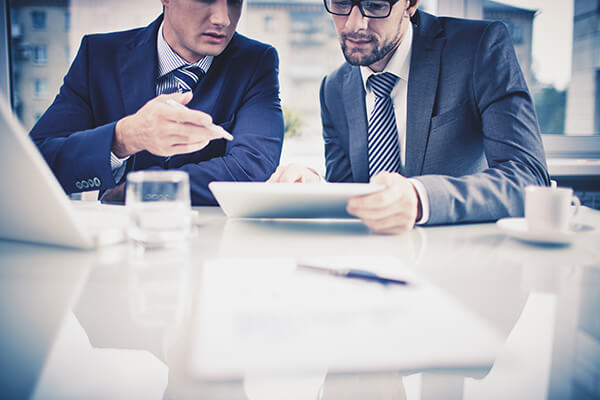 Another example I could give would be the overall automation. If we're raising $2 million from twenty different investors, we're spending between us, our admin and individuals who know 120 hours from A to Z of doing that. If we could cut that down to 30 hours, that's a lot of time to be saved. That's the other big part from when someone is interested and putting a soft commitment versus investing and going through the process of verifying they've read the documents, they have the necessary information. How much are they investing? How are they investing? How do you manage individual investors from IRA investors, from trust and LLCs and giving your investors a nice easy way to do that? Moving into the process of signing the documents, how do we have that? They're now signing the documents, they're funding their investment and you have a whole different array of investors. Some are tech savvy. They'll go through the process. Others aren't tech savvy. How do you build this so that you don't have investors scratching their head like, "What am I supposed to do next? Was I supposed to fund my investment?"
That defeats the whole purpose at that point.
You don't want to be answering these type of questions from all your investors. Did I sign? What do you need me to do next? You want it all automated. Those are a couple of examples. For those who are meeting new investors and attracting more capital, one part is getting to know these investors. For us, for example, we like to go ahead and implement a system by where when people register with us, they go ahead and see a prompt that says, "Please schedule a brief introduction call." We're required to get to know our investors. This will take ten to fifteen minutes. The link is in there, they can go ahead and schedule the call on your calendar. You control that. With that automation alone, some people will register, they won't schedule a call and maybe you'll try to email them. You'll call them, they'll never get back to you. You have all this wasted time if you multiply that.
For example, we register five to ten investors every day. If I'm trying to create follow-up campaigns, email and call these people as we did for a long time, I'm spending a lot of time. What we learned is that if those who register with you, if they schedule a call, those are the most serious. Everyone else is going to be in your email base. They'll circle back with you. They'll let you know when they're ready to invest, but if you focus on those people who scheduled a call who are serious, those are the people who are going to be investing with you. It's these little built-in automations throughout the entire process that saves us time as syndicators.
[bctt tweet="There are so many different ways to get your name out there." username=""]
These platforms would help anybody in the industry grow their investor base and those communications, especially going through a deal. After you go through the deal and you're going back and forth with all the documents and trying to answer this question, it's great to have some type of system like this. Let say I'm not ready for that expense yet, I'm not there yet. I want to go into this deal, maybe my first few deals before I commit to something like that. What are some ways that I can be increasing my number of investors that are registering? It's impressive you have five to ten investors a day are registering. Help us to be able to increase the investors that are engaging with us.
From that standpoint, it's awareness and it's about going to pick a few channels that you want to become known in. Doing things like podcasts, for example, if you're able to find some things that you're able to add value to other people, something that you know and share with them. You could potentially find seats in podcasts, there are listeners there that will drive traffic. BiggerPockets.com is a huge community of investors. Being able to be active on the forums and contribute to that. There are different meetups, conferences, events, getting out there and shaking hands and meeting people. There are many different ways to get your name out there. We've had a lot of success with the local news outlets, like The Business Journal. We bought a property. We're going to go ahead and touch base with The Business Journal and say, "We bought this 80-unit apartment XYZ. This is our plan with the property over the next several months and this is who we are." The Business Journal will love to push out a little thing about this real estate company who bought this property. This is their plan and professionals are reading those business journals. You'll get leads from things like that.
What's been the top two channels that you found to be successful?
Certainly, BiggerPockets. My business partner, Sterling White, focuses on branding and marketing. He writes blog posts and he's a contributor for BiggerPockets. Number two would probably come into the category of podcasts and news articles and right in there with number two would be referrals. Current investors basically and you probably realize this. Once you have a nice little group of investors and you've been working with them, they'll tell their network, they'll tell their friends and that becomes a significant word of mouth referral on a continuous basis.
I know Vinney Chopra mentioned one time in the show, "Treat every investor like they are a million dollar investor." Even if they are only putting in $25,000, treat them like they are putting in a million. Because if you do, eventually it will be a million because of the referral to this person and referral to this person. Even if that person is investing $100,000 or $200,000, treat them like they are investing a million because eventually it will be. You are getting people to the website, how are you building those relationships? How are you following up to continue to raise capital, growing your database, but building those relationships after you've connected?
The first step is we like to get on a call and that call is going to be an opportunity for us to understand who they are, what their background is and what their investing experience is. Is this going to be a good fit? For example, we like longer-term investments where we may look at refinance instead of selling. Does that resonate with this person? Being able to take some detailed notes, understand who that person is and from an organizational standpoint because we have over 3,000 people register with us, you're trying to find a balance of keeping people updated. For us, we don't like to send out too many emails. Typically, we like to at least have once per month email going out to everyone. That could be about a deal that's coming through the pipeline or the updates from the quarter. We will put on a little webinar, go over how the quarter went, the good things, the bad things, what we're working on and what's coming ahead.
If you make an effort to at least once a month sending out some update or sharing. I know a lot of people share almost a curated little email that is sharing market updates. Things that they have their eyes on or any way to be in front of these people. Some people will say that once per month is not enough. Probably at least once a month and as you start to raise capital in that next deal, you'll have investors that are circling back with you having questions. It's an opportunity to get back in touch with them. We build upon the relationship that you already have, get those questions addressed and look for any other opportunities to connect with them. It's not rocket science. It's simple. People have registered with you, they're interested, keep them updated and touch base with them once a month at least. There are a lot of different ways you can go about that. We like to keep it simple.
What are some ways that if somebody is not ready to go into something like Syndication Pro, maybe they've never done a deal before? They're pursuing that first deal and they're not ready for a commitment, some type of software as nice as Syndication Pro. What are some other technologies they should be thinking about, something they could use to get started building their network?
[bctt tweet="Be very conscious of what you know and always try to find people who are where you want to be." username=""]
Some baseline options that I would suggest is MailChimp in order to professionalize and you can even manage your contacts through there. It has a little bit of CRM type functionality, baseline. Calendly is a great tool as well. I have a paid subscription because I like to have a lot of different calls. It's free for maybe one or two calls. You can use that as a great way if you have a website and you're inviting people to get in touch with you rather than doing the generic contact form. Put a link out there to integrate with your calendar, let people go ahead and grab ten, fifteen minutes on your calendar to get an introduction.
I would also say with your websites, make it there be a call to action and not, "This is what you're doing to get in touch with us," but make it a little bit more enticing like, "View investments or learn about our current investment opportunity." Even if you don't have an investment opportunity, these call to actions is going to get people from interested to taking that extra step because they're potentially in a position where they're looking to put a capital. If they see get in touch with us versus see investments, which one is going to get them to take a little bit more action? Keep that in mind on your sites.
What's been the hardest part of your syndication journey for you or syndication process?
Probably the most difficult part was the first syndication we did online and at scale. I had been raising money with friends and family, tight-knit people that I knew rubbed shoulders with. That snowballed and that was good but what we wanted to do is take that outside of our network and start investing with people that weren't necessarily family and friends. The biggest hurdle for us was raising capital for that first deal. We could have filmed the first deal with our friends and family but we said, "We want to get outside that circle." It took us a little over a few months to raise $350,000 on that first deal and at that time cut to a few weeks for a second deal, ultimately the same size. We'll raise a million or more in about 24 to 48 hours through the platform.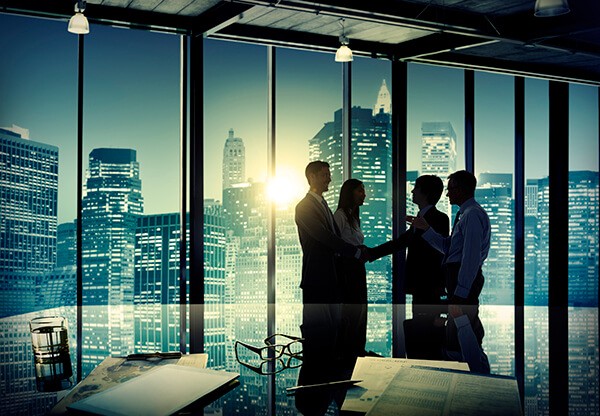 What's the number one way you've improved your business other than using something like Syndication Pro?
A big part is video content and finding opportunities to shoot a little piece of video content, whether that's an update. I could choose to do a monthly update to my investors, write up some bullet points and have a written narrative. I could take three minutes to have a video with that narrative and talk through it. Especially when you're scaling up, the more opportunity that people have to see your face and watch you speak rather than a written narrative, it's going to build that relationship more and more. That's been something strong, especially as investors have the opportunity to get to know you before they even talk to you. It helps that whole process so much.
What's the number one thing that's contributed to your success?
It's being in the right place at the right time. I've always been conscious or try to be conscious of what I know and always try to find people who are where I want to be. Early on when I first got going with real estate, what propelled me was a relationship that I made with an experienced investor. It all started with one wholesale deal. I was wholesaling a house and he ended up buying it and I took a minute to understand, do some research on him and I took all my deals to him first. I gave him his first opportunity. It was through that relationship that I ended up managing all of his. The big part for me was that early relationship with the experienced operator and being able to work my way into his organization and catapult my experience through that.
[bctt tweet="Keeping relationships is not rocket science. It is pretty simple – keep a touch base with them and keep them updated." username=""]
Tell us how you like to give back.
Personally, I love Big Brothers Big Sisters. I've been a part of Big Brothers Big Sisters for a few years. We make an annual donation to Big Brothers Big Sisters and many other things. Anytime something turns my head as an opportunity to contribute some capital or get involved, I always try to push myself no matter how busy I am to take that extra opportunity to do that.
Jacob, I appreciate you so much for being on the show and providing your expertise in how to build these relationships with investors, how you've automated that process and giving us some tools where we can automate it as well. Tell us a little more about how we can get in touch with you and learn more about Syndication Pro.
You can email me at [email protected]. You can visit SyndicationPro.com. The website will give you a good idea of what's going on. Feel free to get in touch with me directly. I can certainly offer a special deal for anyone who is a friend of Whitney, a friend of mine and we'll certainly take care of you.
Thank you for doing that, Jacob. We appreciate that. I hope you'll connect with Jacob and I hope you'll check out Syndication Pro. I know they'll do a demo with you if you're interested. They'll show you through that program and how it can benefit your business. Also go Life Bridge Capital and connect with me. I'd love to talk to you and help you in any way I can. Go to The Real Estate Syndication Show Facebook group and connect as well so we can all learn from experts like Jacob and grow our businesses. I hope you're sharing the show. I would appreciate it. We will talk to each of you soon.
Important Links:
About Jacob Blackett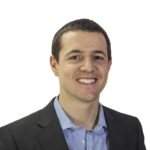 Originally from Reno, Nevada, Jacob began his real estate career in 2010 as a sophomore at the University of Nevada, Reno, when he bought and sold his first two residential "fix and flip" properties in Southern California.
Since he made the move to the Midwest in 2012, Jacob has placed over $40 million into income-producing real estate. In October of 2014, Jacob founded Holdfolio on the basis of creating partnerships to profit from real estate.
Today, Holdfolio owns just shy of 500 total units comprising mostly of multifamily apartments. In April of 2018, Jacob founded SyndicationPro in order to better serve the technology needs of real estate syndicators. Outside of his businesses, Jacob enjoys staying active, volunteering as a Big Brother, and education as a hobby.
Love the show? Subscribe, rate, review, and share!
Join the Real Estate
Syndication Show Community: