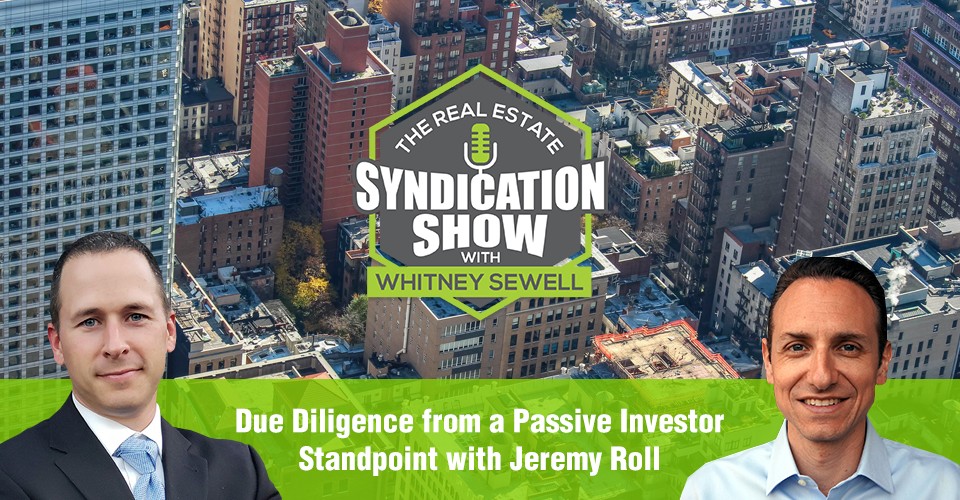 Our guest on today's show is Jeremy Roll and he is here to talk all about the due diligence that is so vitally necessary when making passive real estate investments. Jeremy has a very strict and thorough philosophy when it comes to doing business and who he does it with. He explains how he would rather pass on an opportunity than enter into an agreement with parties about which he feels unsure.

Watch the episode here:
Listen to the podcast here:
Jeremy does such a great job of introducing the basics of due diligence and the most important red flags to look out for. He also stresses the value he places on the people you align with, stating that this forms the foundation of all deals and is a higher priority than anything else. We talk about background checks, private investigation and the kinds of information that are important when looking someone up. Jeremy explains the questions he asks and the types of answers he looks for when meeting a new person as well as discussing reserve budget limits, operating agreements and more!
Key Points From This Episode:
How Jeremy is approaching investing in the current market.

What all passive investors need to know about due diligence.

Characteristics of good people to bet on and ways to find these out.

Background checks, private investigators and when to get the right information.

Yellow and red flags that might persuade you to move on from an opportunity.

Questions to ask potential associates to gauge their attitude and philosophy.

Operating agreements, private placement memorandums and on-site visits.

Flags to watch out for when going through operating agreements.

Setting a good limit to the reserve budget for any given property type.

A small change Jeremy made to his email account that improved his business.

The biggest thing that has contributed to Jeremy's success in real estate.

The main way in which Jeremy likes to give back to his community.

And much more!
One of the basic end goals I have is I'm trying to make them bet on somebody who is looking to under promise and over deliver to investors. — Jeremy Roll
Click To Tweet
Links Mentioned in Today's Episode:
Real Estate Syndication Show Episode 155
About Jeremy Roll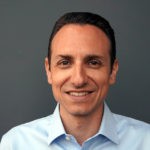 Jeremy Roll started investing in real estate and businesses in 2002 and left the corporate world in 2007 to become a full-time passive cash flow investor. He is currently an investor in more than 70 opportunities across more than $1 Billion worth of real estate and business assets. As Founder and President of Roll Investment Group, Jeremy manages a group of over 1,000 investors who seek passive/managed cash flowing investments in real estate and businesses. Jeremy is also the co-Founder of For Investors By Investors (FIBI), a non-profit organization that was launched in 2007 with the goal of facilitating networking and learning among real estate investors in a strict no sales pitch environment. FIBI is now the largest group of public real estate investor meetings in California with over 27,000 members. Jeremy has an MBA from The Wharton School, is a licensed California Real Estate Broker (for investing purposes only), and is an Advisor for Realty Mogul, the largest real estate crowdfunding website in the US. Jeremy welcomes e-mails (jroll@rollinvestments.com) to network with or help other investors and to discuss real estate or business investments of any size.
Love the show? Subscribe, rate, review, and share!
Join the Real Estate Syndication Show Community: