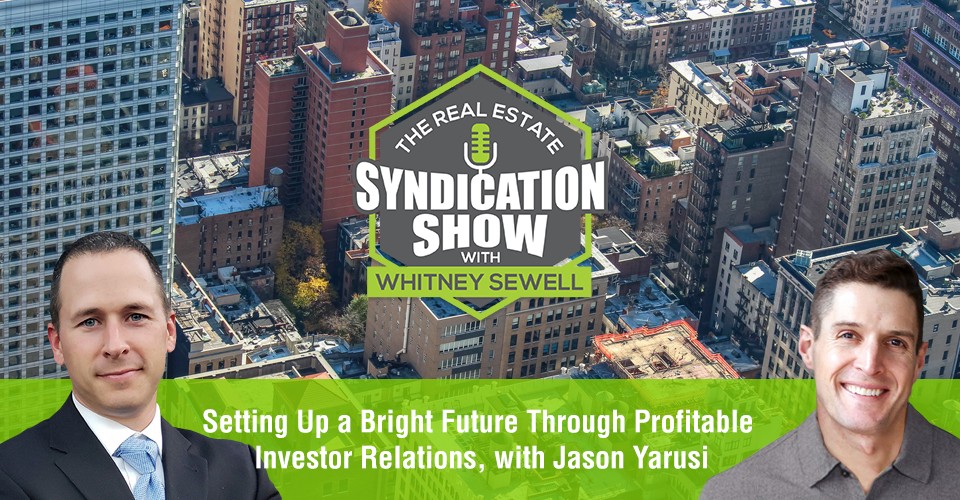 For today's episode, we are joined by Jason Yarusi of Yarusi Holdings! Jason has been a guest on the podcast before and we are very happy to welcome him back to talk about the important parts of building sustainable and profitable relations with investors.

Watch the episode here:
Listen to the podcast here:
Our guest gives us great detail on how to hold the right types of conversations and the important information that should be communicated in these. Jason firmly believes that there is a patient game to be played and that rushing into things with investors will not suit anyone. We go on to talk about ongoing connections and standing out from the competition, Jason's buying criteria and areas that Jason identifies as challenging in syndication. We also get Jason's take on the impact of property management and some of his advice to those looking to up their game. For all this, please make sure to join us!
Key Points From This Episode:
A little bit about Jason and the evolution of his business.

Laying the groundwork with investors in order to reach goals together.

The initial questions to ask when having early conversations with investors.

Important information to share with investors to prepare for deals down the line. 

Ongoing communication and connection to investors over time.

Approaching the deal in the right way; prepared and not in need. 

Ways to stand out and stay in the mind of associates for future deals.

Jason and his company's buying criteria and keeping an eye on the long-run.

Some of the most challenging areas of the syndication business according to Jason! 

How property management has improved Jason's business.

The one person that has contributed to Jason's success.

How Jason likes to give back to the community.

And much more!
[bctt tweet="You should be doing a monthly newsletter with those investors who may not have invested in this deal. — @JasonYarusi" username="Whitney_Sewell"]
Links Mentioned in Today's Episode:
About Jason Yarusi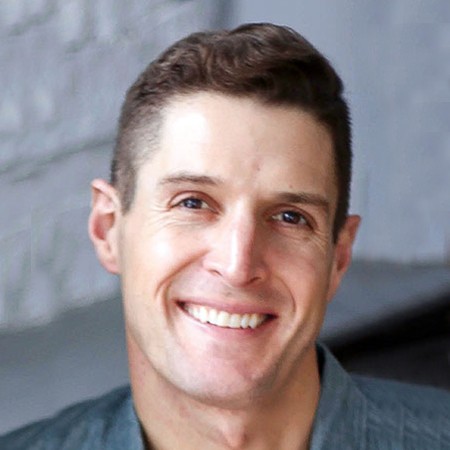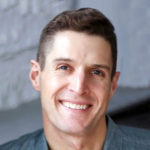 Jason Yarusi is a real estate entrepreneur, speaker, mentor and podcaster. Jason lives in New Jersey with his beautiful wife Pilialoha and have two lovely children Luke and Lily. While living in New York and Europe over the last 15 years Jason has started a number of successful businesses beyond real estate including a brewery. Jason is the Host of The REI Foundation podcast, a platform serving to help Real Estate Investors take massive action through learning from the steps and missteps many industry pros have taken along the way. 
While not podcasting, Yarusi Holdings, a home solutions company, flips homes and operates beach side AirBNBs locally in New Jersey while the multifamily division, Oak Capital Partners, focuses on acquisitions of large multifamily assets in the midwest and Southeast currently controlling over 100 units. Beyond real estate Jason's family business has elevated and moved homes and buildings for over 40 years. They have been a major factor in restoring the Jersey Shore after Hurricane Sandy. To date his company has lifted, remediated and made FEMA compliant over 1600 homes since the storm. 
Jason strives on continually working to improve himself and to help others around him. Pili and Jason seek to help other couples achieve financial freedom through real estate, live the lifestyle of their choice, and provide a financial legacy for their family. Jason enjoys running and CrossFit and loves to wrestle with his two English Bulldogs, Jack and Jill, whom happen to be the image and name for the New York City microbrewery and a restaurant. Finally, their focus is to raise communities to new heights across multiple platforms. If we all focus on making ourselves better first we are certain what we project with resonate with those around us.
Love the show? Subscribe, rate, review, and share!
Join the Real Estate Syndication Show Community: