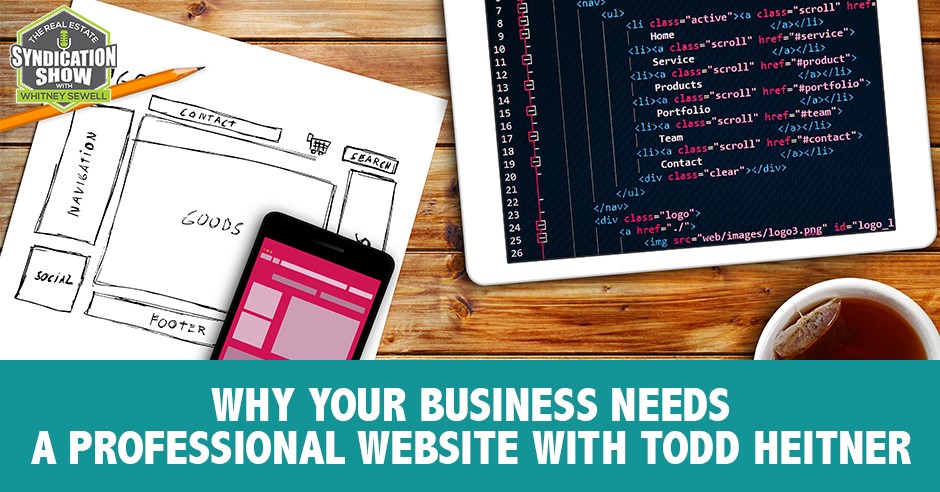 Listen to the podcast here:
Small business owners often wonder if there is a need for them to create a website. Are you one of them? Todd Heitner enlightens us why every business owner should have a professional website for their business. Todd has been specifically building websites for real estate investors for almost fifteen years. He shares with us the importance of having a professional website as an apartment syndicator, some of the elements of a good website design, as well as the problems encountered when building one.
Our Gracious Sponsors:
Are you wanting to learn how to gain financial freedom through having your own syndication business?  Text LEARN to 474747 to begin to learn from one of the best in the industry, Vinney Chopra. Vinney came to the US with only $7 in his pocket, and now controls hundreds of millions of dollars of real estate he has acquired through multifamily syndication.  He is now personally coaching others to do the same. Text LEARN to 474747 to begin your journey to starting your own syndication business! Vinneychopra.com
Investor Management Services (IMS) is the first and leading investor management software platform for CRE owners and private equity real estate firms who manage outside investors. With 400+ customers currently managing 50,000+ investors and more than $35 billion in equity on the platform, IMS will enable you to save time and resources, drive value, and improve the investor experience. Listeners will receive a 15% discount by using the link imscre.com/podcast. The IMS Platform – Productivity for You; Transparency For Your Investors.
—
Watch the episode here:
Why Your Business Needs A Professional Website with Todd Heitner
Our guest is Todd Heitner. Thanks for being on the show, Todd.
Thanks for having me.
I'm pleased to have Todd on the show. He had reached out to me and we were able to get together. I learned a little more about what he does. I knew he would be a great guest where he can provide lots of value to the audience. He builds websites but he specifically builds them for real estate investors and he's been doing this for many years. His service is specifically for multifamily investors called Apartment Investor Pro. He's going to share with us the importance of having a professional website as an apartment syndicator and some of the elements of a good website design. We're going to go through some things that make a good website and why you need one. Todd, give the audience a little more about your background and fill us in a little more about your business.
On a personal level, I've been married for about seventeen years. My wife and I live in Salem, Virginia. Originally, I'm from Oklahoma. Something that probably most people wouldn't guess about me since I deal with the websites for a living is I actually grew up on a cattle ranch, but I quickly realized that wasn't something I wanted to do with the rest of my life. My wife was not a big fan of Oklahoma especially the rural area where I live. When I asked her to marry me she said, "I'll say yes if you say yes to moving out of Oklahoma." We printed out a map and she crossed off all the states where she didn't want to live, and I crossed off the ones where I didn't want to live in. We ended up in Virginia. That's how we ended up here. As for the business, I have a service where we offer websites for a multifamily investor. I started out offering it for single-family investors, which I started many years ago. We've shifted our focus to multifamily investor websites.
I don't hear many people that go from a cattle rancher to building websites. Most people don't know that I grew up riding horses and trained professionally for a good while. I hope to get back to riding horses. Do you hope to be a cattle rancher again?
No.
Todd, tell us a little bit about why we need a website. I hear this often. Some people have been in the industry for a long time and they have never had a website. Maybe some people say they're old school, they're not going to have a smartphone even. Somehow, they have a successful real estate business. In this day and time, websites are so popular. If you're anybody, you should have one. Why is that important and what's needed to make a good website?
People expect a business to have a website. It doesn't matter if you're a restauranteur or a plumber. If you don't have a website, people think, "Is this even a real business?" If you have a poorly designed website, people think, "Is it a scam or what?" As an apartment and multifamily investor, it is even more important to have a professional website because whether you're dealing with agents, brokers or investors, you need to be able to give people that are business savvy a reason to trust you, a reason for them to spend their time. They need to know that you're not going to waste their time. You're going to be able to close the deal. That can be especially hard though if you're starting out and you don't have experience, you don't have a track record to rely on. That's where a website can come in handy because if it looks professional, I can give you instant credibility.
[bctt tweet="Whether you're dealing with agents, brokers, or investors, you need to be able to give people that are business savvy a reason to trust you." username=""]
Typically, a person who doesn't know what they're doing may not have a professional website. They don't have the budget for it or they won't have the expertise and resources to put one together. If you have a great looking website with professionally written content, that can send a powerful message that you know that you know what you're doing and that you do have the resources to close the deal. There are a few aspects of that too that is good to think about. First off, their first impression. Some people might see your website before they meet you in person or before they have any other contacts. You want it to have a good first impression for you. A website too can also build relationships for people because it can do a lot of the talking for you. If people don't know anything about you, they can come to your website when it's convenient for them and people can learn more about your business that way.
People find the podcast obviously that way. We're going to the website or if I posted a link to certain parts of the website online, places people can obviously find me that way. Then they learn more about me before they ever schedule a call. It's convenient because we then get on the phone. They've heard me talking on the podcast, but they found me on the website. They've read about my bio and things like that. We can skip some of that through our phone conversation, but they already have some credibility as you said, and it's obvious.
People feel like they know you even if you don't know them. It's nice that the website can do that for you. Even with somebody that maybe does, as you said, maybe they're already had done some deals. This is part of your brand. Your website can be part of your branding. That's what people think of when they hear your business name. It can help people to have positive feelings about your business. Let's say you're starting out but your website has a professional corporate look, that can help people to see you as an experienced leader that they want to do business with. We touched on this a little bit, but it's also available 24/7. Maybe you gave them a business card earlier that day and it's too late for them to call you, but they're curious and your website address is on it. They can look at it no matter what time of day it is. That could be the first step toward a potential deal. Then as you do get some experience, you can list those deals you've done on your website too, which showcases your experience.
It's important when you can put deals on there that you've done or some details, some things as far as in the syndication business. Obviously, you can't put new deals on there depending on what type of offering it is and we won't go into that. It's good that investors or potential investors can go on there. They can see that you're active. They can see what type of properties you're looking for or if it's the kind of properties that they're willing to invest in as well.
Another thing too that to think of is let's say you're posting something regularly on your website. It could be blog posts, it could be what you do with a podcast or it could be emails that go out. If people sign up on your website and they get emails, that helps people remember you. If they get something from you on a regular basis, then when they're ready to invest their money or they have a property to sell, you're going to be the one they think of first because you've kept that relationship going. You're at the top of their mind. That's another way that having a website can help with all of the blog posts, email marketing, all of that.
Collecting emails is so important so we can market to those people, whether you have a book someday or whether you have an investment property. You're letting people know what you're doing. You're helping educate them while also obviously you're letting them know what you're doing. Hopefully, they stay in touch and maybe want to invest with you someday. It gives you a way to provide value to lots of people but they sign up through the website.
One thing that connects with that too is automating things in your business. I love to automate anything I can. It makes sense from a couple of different perspectives. One reason is that your time is valuable. If there's something that you could have a habit to automatically instead of having to do it manually, then that's great. It's going to get done consistently every time, whether maybe you're putting people in a CRM, a Customer Relationship Management system or maybe it's an email marketing system. Let's say a new investor signs up on your website, then they get a series of emails automatically. Not only does it save you the time having to send out those emails manually, but it's getting done consistently every time. Everybody is going to get them. It doesn't matter if you're on vacation or whatever, it's going to happen. That's one of the great things. You can have that consistency. Things aren't slipping through the cracks.
I get so many emails a day. It's frustrating sometimes. I can't get through them all some days. For a long time before I automated some of this like you're talking about, I would get emails saying this person signed up on the website. Then I'm trying to make sure they get this specific email or this attachment. There are days when they might not get it until the next day or two days later or maybe I forget altogether. I hope I haven't but there's that chance. When you're in this business, your network is so important if you can automate it. If we have a website or maybe we already have one, tell us about the elements of a website. Get us started with setting one up if we don't have one.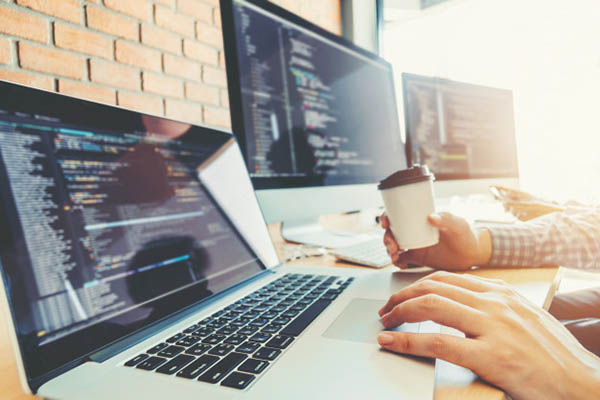 One thing that we'd probably think of first is a domain name, like YourName.com. That's what people are going to type in to get to your website. You usually can get a domain name for under $20 a year from sites like GoDaddy or NameCheap. I recommend usually sticking with a name, a company you've heard of. I know many companies sometimes don't have access to changing settings that you need to and things like that.
What about customer service for somebody like GoDaddy? Is that something we should be worried about with these types of domain companies?
It is a factor because you might need help sooner or later. You do want to make sure he can get through to somebody. Some of the bigger ones do have pretty decent support, but with other sites you haven't heard of before, who knows how the support might be. Sometimes you might get one a little bit cheaper somewhere, but then you're not going to be able to actually use it. You're going to have to transfer it somewhere else and then creates a lot of extra hassle.
Should that domain name be exactly like my company name? Or should I have two or three different ones? What are your thoughts about that?
I definitely recommend having one that matches your business name. If somebody else has your BusinessName.com, then people might get confused and end up on somebody else's website. You could lose business that way. I would say even before you get your heart set on the business name, see if the domain name is available first. If it's an LLC, you could add LLC, WhateverLLC.com. I've seen some people do that. You do want it to match generally for that business.
What about something like Bitly? Is that something that you use often? My business name is Life Bridge Capital, but let's say that was already taken. Then I use Bitly and create a different link or I have to use the name LBC.com or Life Bridge Capital LLC or whatever but then maybe I use Bitly to create some links that I want to place places, say Life Bridge Capital. Is that a possibility? Is Bitly or something like that something you recommend?
I haven't worked a lot with Bitly directly. I don't know if I've seen it before, but does that shortened URLs? Is that what that does?
That's what it's for. If I have a massive URL, I can put it in there and then I can call it something else.
[bctt tweet="Every word can have an impact. People can be turned off by one word and have a different impression than what you were trying to go for." username=""]
There could be some cases where we could use that. I do think though, like for your business cards and the other marketing materials, it is best to have your domain name because it's your brand, it's part of your branding along with that. Sometimes people say, "The dot-com is taken, so I'll get dot-net or dot-biz or dot-org," which I don't recommend that because it doesn't look as professional either. We're programmed to dot-com being a website address. Even if you tell somebody your Name.net, when they remember it later and type it in, they might type in dot-com and end up on a different website. Generally, it's better to go with dot-com if you can and have it match your business name. Another important aspect of a website is web hosting. Every website has to be hosted somewhere. For anyone that's not familiar, it's when you use cloud-based services like iCloud or Dropbox, your files are stored on a server somewhere. When you need them, you can access them through the internet.
Web hosting does that for a website. You're renting space on a computer called the server that has a high-speed connection to the internet. These companies manage all these servers for you. I find that you usually get what you pay for with web hosting. Sometimes the low-cut costs hosting companies, you might have issues with your website going down more often, maybe it's slow, sooner or later it needs some help with your website. There's going to be some technical problem. Can you contact somebody? Is there anybody available for support? I find that some of the low-priced companies tend to keep their costs low by cramming too many websites in one machine and then having unskilled people handling support. Sometimes it's better to pay a little bit more and get a higher quality hosting service and better support.
What about designing this website? I wish I had known about your services when I was creating my website. It was overwhelming. I know nothing about WordPress. I know nothing about how to build a website. It's been great to have known somebody like you that can help you have a template, especially for my industry, my niche or for my business that's specific. Anyway, tell us about the design. It seems overwhelming to try to develop it not knowing how.
It is tricky. Traditionally, there are two main options. You can either hire a company to do all the design for you from scratch or you can try to use a build-it-yourself website builder service. When it comes to hiring somebody, that's an area where you get what you pay for. You could hire someone cheap that maybe they're in a third world country. English is not their first language. They might be an okay designer, a developer but might have communication issues trying to tell them what you want and getting what you want. If you hire somebody that speaks English fluently, it can get pretty expensive, but you usually don't want to go as cheap as possible because you're trying to make a good impression, you're trying to build your brand.
You might find somebody that has good reviews or have samples of work they've done. You do have to be aware that it does take some time. If you want to show somebody your website and you haven't started it yet, don't plan on having it done next week because some take weeks or months to get all of the different pieces together when you're doing it from scratch like that. You might have to go back and forth several times before you're happy with the results. You mentioned WordPress. That's probably the platform most people are going to use, especially if they hire somebody to build the site for them.
For anybody that's not familiar, WordPress is a content management system. It basically gives you a way to log in and create pages or blog posts without having to write code. The nice thing is there are all these plugins you can buy that help your website do whatever it is you wanted to do. If you need a contact form, you can get a plugin that will let you do that without having to know any coding. WordPress does have a learning curve. I would say it's a good way to manage a website, but if you don't have a background in building websites, you probably don't want to maybe build it yourself from scratch using WordPress.
It's about creating the content or getting the content on the website. Obviously, that's something I've had to deal with. I've hired people. I've had somebody that's helping. I've had numerous virtual assistants that help me every day. I try to make sure one of them has website skills because I do not. I don't have time to learn it at the moment. There are some things I can do, but creating new pages and making it look well, it would take me a lot of time.
It's not a good use of your time. You have more important things to be doing that somebody else can't do.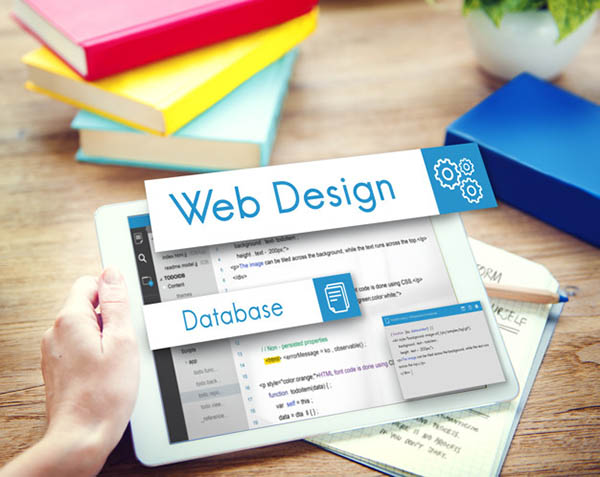 What are some things about getting the content on there or the regular maintenance that we should be thinking about?
Sometimes people underestimate what is involved with creating the content, writing all the text and things. You might hire a developer or designer and they do the look of the site, but you have to come up with the actual wording, the content. I've seen a lot of people get stuck on that. They get everything else done on the website, but they can't come up with the content. You don't have to get it perfect the first go around, but you do want to put some thought into it because every word can have an impact. People can be turned off by one word and have a different impression than what you were trying to go for. You can hire someone to do it for you and that might be a good idea, especially if writing doesn't come naturally to you. You still need to come up with a general idea of what you wanted to say or maybe some examples of other websites that say something similar to what you want to say. Hiring a writer can be a good option for doing that. That takes a little bit of time too. If you're doing this all from scratch, you might want to have these things going simultaneously and to speed up the process.
I had hired somebody to help me with the copywriting. Obviously, I didn't want to just copy somebody else's content. There are so many websites that are about syndication or real estate. It's hard not to be somewhat similar to some extent. I hired somebody. Obviously, we topped the majority of it but then they went through and made it sound better and made sure of the wording was the best that it could be to be found and all that stuff. Like regular maintenance, what should we be thinking about for fixing or building one? It's not like one and done. What are some of the maintenance that we should know about?
That's something that can be overlooked too. We have WordPress for example, a WordPress site, you need to keep WordPress up to date. You need to keep all the plugins updated, theme and other things like that because if you don't, you can actually open yourself up to hackers. There are these automated bots. These are programs that scan a website looking for some security hole where they can put whatever they want on your website. It could be those fake websites that try to get people to give the credit card information. It could be a virus that puts on people's computers or sending out spam emails. All that stuff can happen if you don't keep things up to date. It is important then to keep everything updated. WordPress is great because it's popular, which means there are lots of things available. Because it's so popular, it's also sometimes targeted with hackers and things like that. It is really important to keep it up to date because a lot of those updates that come out are security updates. They found some security hole and they've fixed it. If you don't update it, you don't get the benefit of that. That's another thing to think about.
I hear all the time, the call to action. Why is that important and how do we have a good call to action? What should that look like on our website? Where should it be? Give us some things about that we should be thinking about.
Whatever your main goal is for your website, let's say it's to get capital investors to contact you, then you might want to have a button that's visible. Without having to scroll down or anything, it's right there. It could be at the very top of your website. It could be right in the center. Generally, it's good to make it a color that stands out. You don't want to blend in and get overlooked. They can help to have where it's easy to see. Your eyes are drawn toward that.
Anything else that could help build credibility or help the call to action. I'm thinking about customer reviews even, stuff like that. Anything else you can add to that?
Especially as you start developing some relationships, if you can get people to give you testimonials, some feedback and get their permission to put that on your website, that can add a lot of credibility. They can call it social proof. People can see that you've successfully done business with these other people. They were happy with working with you and that can build the trust that people have. They can see you as a trustworthy business that they want to do business with you.
[bctt tweet="If you can provide value, the success will follow." username=""]
What would you say is one of the biggest problems or mistakes people make when they're building their website for a real estate business?
I do think one of the big things is people trying to do it all themselves because people often get overwhelmed by the process. Maybe they try to use a do-it-yourself website builder and the problem is sometimes it's more complicated than they realize to make it look good because it might look kind of generic by default or might just not look very good. It might look like a do it yourself website, which is going to hurt your credibility. One thing to think about too is if somebody is a little bit more tech savvy, they can actually look and see that you use one of those do it yourself website services and that could hurt your credibility too. The biggest thing is just the time factor. People trying to do it themselves is not a good use of their time trying to design a website, trying to create content, trying to decide what pictures to use. All of these things can eat up months of time. I've seen people not ever get started because they got bogged down and trying to get the website just right and trying to take shortcuts but then it ends up taking a lot longer in the long run.
What's a normal timeframe? If I came to you, I don't have a website yet and said, "Todd, I really like what you're doing. I want to hire you to do my website." What does that look like going forward? How long is it going to take?
Do you mean like a custom website built from scratch?
It's for my apartment syndication business and I come to you and say, "I know you build websites for syndicators. What's that timeline going to look like?"
With our website service that we've built, it's the same day. You can get it up and running. Those were the obstacles that people have to deal with. It's trying to find a way how can I overcome these obstacles. How can I speed up this process for people? Sometimes you want to have a website before you go to a meeting with somebody that's coming up. You don't have time to do it because if you do it all from scratch, you are looking at the very least weeks. More likely, at least a month or two to build a website from scratch. What I want to do is have the design already done, and have the content already there. People are probably going to want to tweak it a little bit, adjust it, and customize it for their business. I try to make it where you don't really have if you need a website up and running right now. I spent months designing it. The design looks really good in my opinion anyway. I try to make it look as professional as possible and have that kind of a corporate professional look so the people can be up and running quickly and not have to wait for all this stuff.
What does that communication look like? If I want to change something let's say, "I need one within a couple of days. I'm going to a conference. I'd like to have a website. Put on these business cards and I'd get them printed before I go." You can get that website up and running right away. Maybe I'll send you some logos or whatever, so it's branded for me. I want to make it better as we go along or I want to make it more just for my business. I may want to add some properties that we've bought things like more educational content or podcast or blogs. What does that look like? Is that something you continue to manage and I communicate with you somehow or is that something I do?
You can do it yourself, which is going to be the quickest, simplest way because you can do it whenever you feel like it. You can just log in or if you have a virtual assistant, they can do it for you too. We help. We have simple changes that we'll do for people. For the most part, we try to make it where it is pretty simple. It might be in some cases just as quick to put it on your website as it would be to try to send it to us. WordPress is pretty user-friendly for the most part. We've tried to make it a little bit more user-friendly too, but we do use WordPress to build the platform for the sites. You can do it yourself or we can help you do it.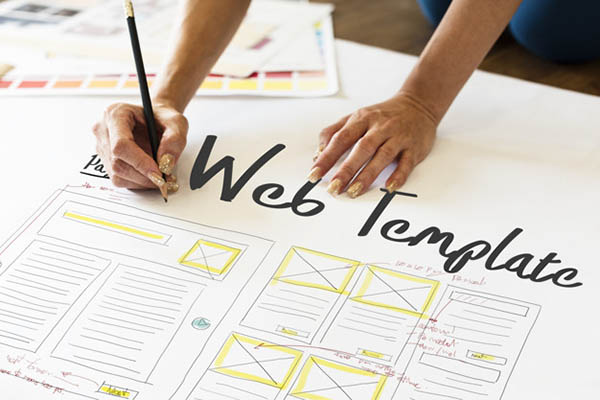 What is one thing that's contributed to your success in your business?
It's trying to provide value and I'm trying to see what the people really need. I'm not trying to just make a quick buck. How can I solve a problem that somebody has to make their life better, make their life easier, and then try to find a solution for that? It applies probably to most businesses. If you can provide value, the success will follow.
How do you like to give back?
I have done volunteer work. Actually, a lot of people that work for us do volunteer a lot too in their spare time. I try to get back in those ways and do whatever I can to help out when we see a need. My wife and I would like to help. She likes to help kids a lot. We'll try to help kids and help them have a better life or teach them life skills that maybe they wouldn't have had otherwise.
Tell the audience how they can get in touch with you and learn more about the Apartment Investor Pro.
I actually set up a special discount for your audience. If they go to ApartmentInvestorPro.com/WS, that's like Whitney Sewell, that page will show all the details of what our websites include. That will have this special pricing just for your audience.
Thank you so much, Todd. Is that the best way for them to reach you? Go to that link and ApartmentInvestorPro.com/WS and they're going to get a discount?
If they have any questions, there's a Contact link there too.
Todd, thank you so much for your time. I appreciate you being on the show. I also hope the audience will go to Life Bridge Capital and connect with me. You'll see my website but also go to the Facebook group, The Real Estate Syndication Show and connect with other syndicators and other people in this industry so we can all learn and grow our businesses together. Thanks again, Todd.
Thank you.
Important Links:
About Todd Heitner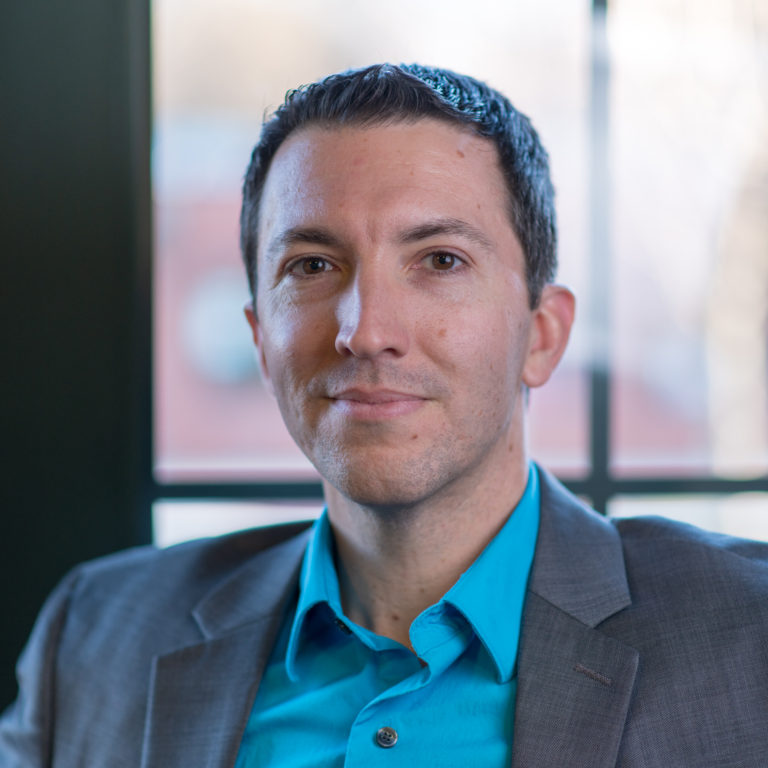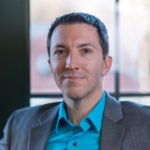 Todd Heitner has been building websites for real estate investors for about 15 years. Now he
specializes in websites for multi-family investors. His business, Apartment Investor Pro, helps
apartment syndicators and other multi-family investors get a website set up quickly and easily.
On this episode, Todd shares the importance of having a professional website as an apartment
syndicator, and some of the elements of good website design.
● Todd Heitner has been building websites for real estate investors for about 15 years.
● Todd has a website service specifically for multifamily investors called Apartment
Investor Pro.
● Todd will share the importance of having a professional website as an apartment
syndicator, and some of the elements of good website design.
Love the show? Subscribe, rate, review, and share!
Join the Real Estate
Syndication Show Community: