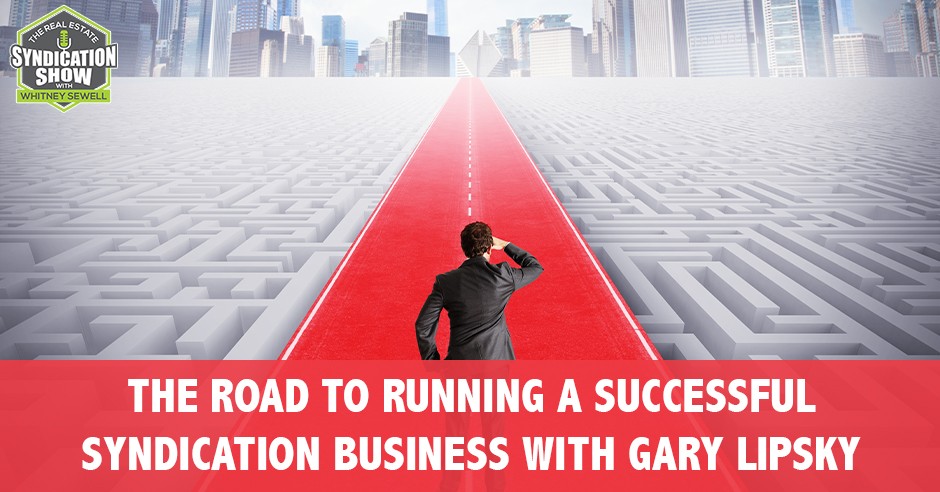 Listen to the podcast here:
Investing in real estate is like chasing a squirrel; there are so many ways to do it. Gary Lipsky, the President and CEO of a consulting and investment firm called Break of Day LLC, didn't know which area to invest in when he got started in real estate. As a scale and build guy, he wanted to run a legitimate real estate business. He found that the best way to do that was through syndication and partnering with others. Gary recounts his road to running a successful syndication business – how he got his syndication business started, his preparation to becoming a syndicator, as well as the lessons he learned along the path of getting his first deal. Join Whitney and Gary in this insightful conversation to learn more about the important things a syndicator needs to have for a successful business.
—
Watch the episode here:
Listen to the podcast here:
The Road To Running A Successful Syndication Business with Gary Lipsky
Our guest is Gary Lipsky. Thanks for being on the show, Gary.
Thanks for having me. I'm a big fan of the show.
Thank you very much for saying that, Gary. I appreciate that you're a fan and I appreciate the audience that is with us now and every day. Gary owns a piece of 1,585 units both actively and passively. He founded the nonprofit CORE Educational Services in 2004. He runs a downtown Los Angeles real estate meetup. In case our audience has never heard of you, tell them a little more about who you are and what you're doing in real estate.
I first started investing in real estate in 2002. It was my first house I bought and I always considered that as an investment in a way to build wealth. I converted the garage into an office space and I used that for my office. I was able to help pay my mortgage that way because I was essentially house hacking. I continued to do rehab on my house, improved the value and then traded off and bought another house. That was my first taste of real estate and wanting to do it on a bigger scale. At the time, I had my own business and we ran after-school programs throughout Los Angeles and served 9,000 kids daily. I sold that at the end of 2016 and got into real estate full-time at that point. I've been doing it two-and-a-half years. I love the action. I love collaborating with others then constantly learning more and more.
You moved into full-time real estate, tell us a little bit about that real estate journey and we know you've invested passively in quite a few deals. How did you know that it was going to be syndication that you wanted to jump into as opposed to house flipping or even buying duplexes or something like that as opposed to trying to go to larger commercial space?
Investing in real estate is like chasing a squirrel. There are so many ways to invest in real estate. I didn't know I wanted to invest in syndication from the beginning. Do I want to invest in a duplex? I was constantly looking. I'm a scale guy and I like building teams and you're buying a duplex or a quad, it's more of a mom and pop. I wanted to run a legitimate real estate business and the best way to do that was through syndication and partnering with others. When you got that scale, you can have more partners and you're sharing resources. That's what I liked about it. Probably about a few months into my real estate journey, I focused on that. That included going on tons of meetups, conferences, reading books, constantly educating myself on all the different avenues and focusing on the syndication path.
I talked to somebody else. They had to do flipping first or they had to do that, they had to graduate to get into something like an apartment. Before syndication, you see those big apartment buildings and you think, "Who could buy one of those?" Maybe I'll be there many years from now. It's neat to learn about syndication and figuring out that, "There are ways to make this happen." It's what you said by being able to partner and scaling that way. You had a background of building teams. Tell us a little bit about the first team that you built to get your syndication business started, maybe the first business partner or what that looked like?
It's constantly building bigger and bigger, whether its equity partners or people with more experience than me or access to capital. I'm constantly always looking to build that team and doing that at conferences and meetups and stuff like that. Doing local meetups, you start seeing the same people and talking to them. Where do they need? What do I need? Seeing how we can help each other. That's how I found my partner in this syndication business, Kyle Mitchell, by consistently going to the meetup, talking about deals, visiting properties together, talking to brokers. He knew some brokers that I didn't and I knew brokers that he didn't. We kept sharing our resources and then it kept growing from there. We didn't necessarily set out to be partners, but it evolved that way because we were putting the time in together.
How would you say investing in many other passive deals or deals passively prepared you for being a syndicator?
Deal flow and seeing how they're underwriting, reversion cap, how are they looking at a market? I would save every investment offer I got and say, "I like that. How did they do that? I like how they did that and kept building that file." The first bunch I got, I didn't know what I was doing, but the more I see, the more knowledge I gained. If I start seeing 10 to 30 in the same area, I can start comparing it. That's when the learning curve really shot up. It was good to get that deal flow because in the beginning, I didn't have the deal flow to compare and that helped create a good base for me when I started doing my own deals to know what people are offering, why and how they put it together.
You sold your business for nonprofit and you said, "I'm doing syndication, moving up. I'm doing this full-time." You're committed to doing this. Tell me about the path to that first deal.
I'm involved in the nonprofit, that was a for-profit business that I sold.
Give us some of the bumps in the road or some things you learned and getting to that first deal. How did you get there? That's the hardest one.
Initially, I was looking at some smaller deals, a twelve-unit. When we were doing due diligence, we ran into problems $25,000 here, $25,000 there on such a small deal. It didn't make sense if the seller wasn't giving me anything back. That's when I looked at the bigger properties. When you have some fixes to do, you can build that into the budget and it's not a problem. You're sharing their resources and multiple eyes on the same property. That escalated me to the next level. Each deal I started underwriting and submitting LOIs. We'd get to a best and final and even though we didn't get it, it was still a great learning opportunity. I went through that and I felt so much more comfortable in the future, best in finals.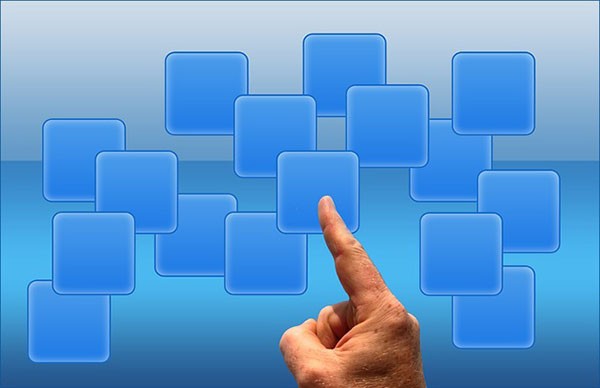 I knew how to get there or how to add a person if I didn't have the experience needed for this kind of property. Bringing on someone that had the experience or the net worth of liquidity to make sure I was a viable buyer. I probably lost out on three best and finals but got a 42-unit in Tucson. We learn, part of it was making sure the bank doesn't overpromise because your rate can change, your loan proceeds can change and that could have a huge effect. It's definitely underwriting conservatively. If the rates are better or even worse, you're prepared for that. If they're better, that's great. Higher returns for the investors, but if not, then you're preparing. It's built in for that as well.
How many deals would you say you underwrote before you got to closing on a deal?
It was probably over 150 deals. Each time you get more comfortable, faster, you get a better hang of it. I drove some property managers crazy because if we were going hard for it, we'd walk through with them. I'd make sure they do a pro forma for me, make sure we're all on the same team, walk the property again, walk all the comps. It's great when people provide me information, but its trust and verify. I want to make sure I've uncovered every stone and I know exactly what this deal is. When I'm looking to raise money, I want to make sure I can deliver and it's a tremendous responsibility.
One hundred fifty, the audience needs to know that because we're going to underwrite one or two deals and we're going to find something. How many were LOIs submitted before having this one under contract or closing?
It was maybe ten. Most deals don't pan out or we talked to the broker and you're far off from what they want. You might not write an offer. From 150, I only had ten LOIs.
You had three that went best and final. What made you stand out on the one that you got to the closing table? What was the difference in the ones that you didn't get to the closing table but your best and final was the one that you do?
This one we saw before anyone. We were looking at other deals and this one came about because we were there, so we were able to take advantage of that. We had a lead time on that one. We underwrote it and we were aggressive right from the beginning. We were able to get it. Forty-two units in that middle range, bigger than some smaller players and smaller than some of the bigger players. It's that middle ground that we were able to capture and we felt that great upside.
[bctt tweet="Starting simple can lead to greater improvements. Get something down and do it consistently." username=""]
Where was this 42-unit property located?
It's in Tucson Midtown area and Tucson has been recognized as one of the top rent growth areas in the states in the last couple of years.
You mentioned conservative underwriting or you'll want to underwrite conservatively. What does that mean to you?
When we underwrite, we'll probably typically use about 200 basis points from what we were purchasing the property as far as the cap rate. We might buy it at 4.5%, Phoenix and Tucson, which is essentially lower than in other areas, but the rent growth and the population growth is much higher there. We will underwrite about 6.25%, 6.5%, 6.75% depending upon the location of the deal. We get loan terms from the bank and on this deal, they said 3.92%, 70% loan proceeds. We might underwrite it at 67% loan proceeds, maybe 4.25% because what the rate is now isn't necessarily what the rate is going to be in 60 days when we lock the rate or if it's Freddie, maybe sooner. We'll also have Frank growth has been 7%, we're not going to write it out 7% necessarily. Maybe the first year is going to be 3% rent growth and some years maybe cut it down to 2%. Each deal is a little different, but we definitely want to make sure that. It's hard to predict what's going to happen in a few years. We want to make sure we're very conservative and we're protecting our investors' money.
What was the hardest part of getting that specific deal to the closing table?
It was raising money. Once we got over the hump of getting something under contract, its raising money. As new to syndication, you've got to build up that base. There are a lot of people that trust me based on my business successes, but getting them to put up money in the first time. I had tons of people that said I'm going to invest with you the second time, the third time, the fourth time. That first time though is you're stepping out of your comfort zone, and you're asking people to believe in you. It was an experience.
Was there a secret to how you got it done or anything that was a big learning moment to how you got past that?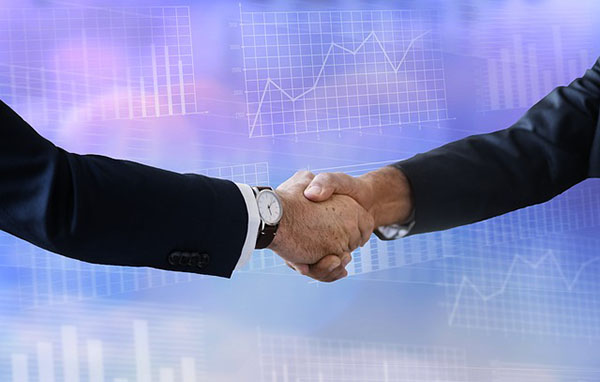 I never pushed anyone. I shared the opportunity and I felt when we talked through the deal, they felt confident in it. I'm looking for lifelong relationships with people. It was being patient and I don't care if they invest with me on this deal, the second deal or the third deal, but down the road they're going to trust me because I'm producing good returns hopefully. I'm doing what I'm saying I'm doing. Under promising and over delivering, that's my philosophy. We closed this.
You closed, what's happened since then that maybe you didn't expect and give us a rundown of how the management is going?
Before we closed, we changed the name. It was originally Townhouse East Apartments, which was a horrible name. We changed it to Midtown. It had a great new logo. We were out there for a couple of days, met with our management team and reviewed the business plan, walked all the units again. Things are moving great in the right direction. We are starting painting and rehab the units, communicating with the tenants. Everybody seems pleased. We're already getting rents without doing the rehab yet on some of the units. It's looking great but it's constantly staying on top of it. We'll consistently be out there looking at new properties, making sure this one is running well and we keep pushing so we can maximize the value.
What's a system that you've put in place or that's going to help you operate this property the best?
We use Google Drive a lot. Anytime we have a meeting regarding this property, we have a tracker so we put the date, what was discussed. We're not going back and saying, "What did we discuss on this date and where are we supposed to do this?" We always have a timeline of what we're supposed to do and when it's supposed to be completed. We're constantly tracking that and we use Google Docs a lot to track all the properties we look at, we underwrite. It's there because as you start picking up steam, you quickly lose track of what property, what you said you're going to do. We want to track everything so that we're on our A game.
Can you elaborate on the tracking process a little bit or even how you organize that? I've seen many different ways. You're a systems guy, you build teams, you're good at that. How does that work for your team and you see it long-term?
It's constantly evolving. We'll go, "Let's tweak this, let's tweak that," but as simple as the conversation piece for the property, we've got for each property that we see we have a tab. We'll put in the date, what was discussed, timelines. It's very simple. I always believe you start simple and you can improve later. Get something down and consistently do it. We have a VA working for us now that does some preliminary research on a property as far as me and household income, population growth, poverty level. Before we even start underwriting, we can determine whether we want to underwrite this deal or not. It helps us and we'll continue to use VAs more in the future.
[bctt tweet="In real estate, you never stop learning." username=""]
Where's your VA at?
The Philippines.
Are you using Upwork or did you find them through some other way?
A friend of mine owns a VA company. I went with her and she's been great so far.
What is your buying criteria?
We want to make sure the median household income is above $35,000, first of all. We like that $35,000 to $55,000 range. We want to make sure there's a value-add. We look for owners that have had the property for fifteen-plus years. We don't want that hot potato property that then flipped over every couple of years even though brokers might sell it as a value-add. When it's been flipped many times, there's not as much value-add. We definitely look for someone that's on fifteen-plus years. They haven't been pushing the rents. There are a lot of rent growths. Even from the pictures, if it looks very modern, we know it's probably not for us because there's only so much value we can add to that. We like more places typically with high population growth. Phoenix has been obviously one of the highest population growth areas in the country for years. Tucson has been doing very well. Those are some of the areas that we like.
In your opinion, what are a couple of things that are very important for a syndicator to have a successful business?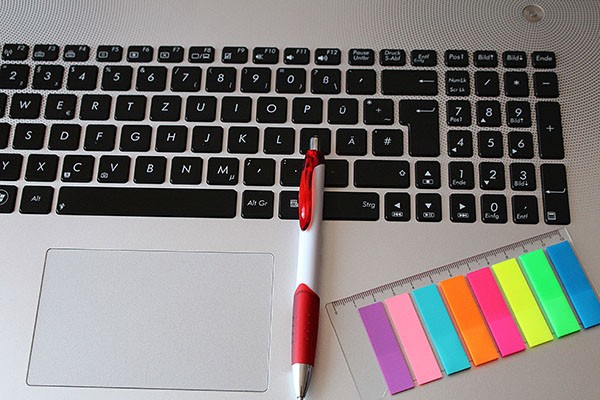 It's organization. You're dealing with investors and you're dealing with the property management company. On the legal end, there are many things you've got to check. You've got to be organized. If you're not organized it eventually will catch up to. Organization is key.
Is there a way that you stay organized other than Google Drive or maybe some tips that you have?
When I get a property under contract, I'll create a timeline so that I make sure I hit every deadline. I use Excel a lot. Excel is a great tool. That then can be uploaded to Google Drive as well. That's my key thing. I'll track everything there, investors who I've talked to, everything that needs to be done and the workflow as well because I want to jump on that stuff right from the beginning too. The more prepared I am, the more organized I am, the better off my properties are going to be and my investors are going to be.
What's the number one thing that's contributed to your success?
I never stopped learning. Tons of conferences, I go to lots of real estate meetups, reading books, blogs, and there's information everywhere. I'm not learning something just from a twenty-year veteran. I'm learning from even newbies or how they look at things. In real estate, you'll never stop learning. That's my key to my success.
What's a way that you like to give back?
Through CORE Educational Services, the nonprofit I started. We've served over thousands of underserved youth in the last several years. We had a fundraiser and going to different events and sporting youth. That's something that's been near and dear to me for a long time.
You've been a fantastic guest. I appreciate you telling us about your road to getting to the steel, some bumps in the road, things you've learned, and it sounds like you've been a successful entrepreneur. You've learned a lot on how to run these businesses and how you're applying it to syndication as well. Tell the audience how they can learn more about you and get in touch with you.
I have a website www.BreakOfDayCapital.com. You can email me [email protected]. I'm also on Facebook, LinkedIn and Instagram.
Thanks, Gary. I appreciate all the audience being with us. I hope you will leave me a rating and a review. I hope you're sharing the show and learning a lot. If you have suggestions or comments, I'd love to hear them in the Facebook group, The Real Estate Syndication Show. I hope you're active in there where we can all learn from experts like Gary and grow our businesses together.
Important Links:
About Gary Lipsky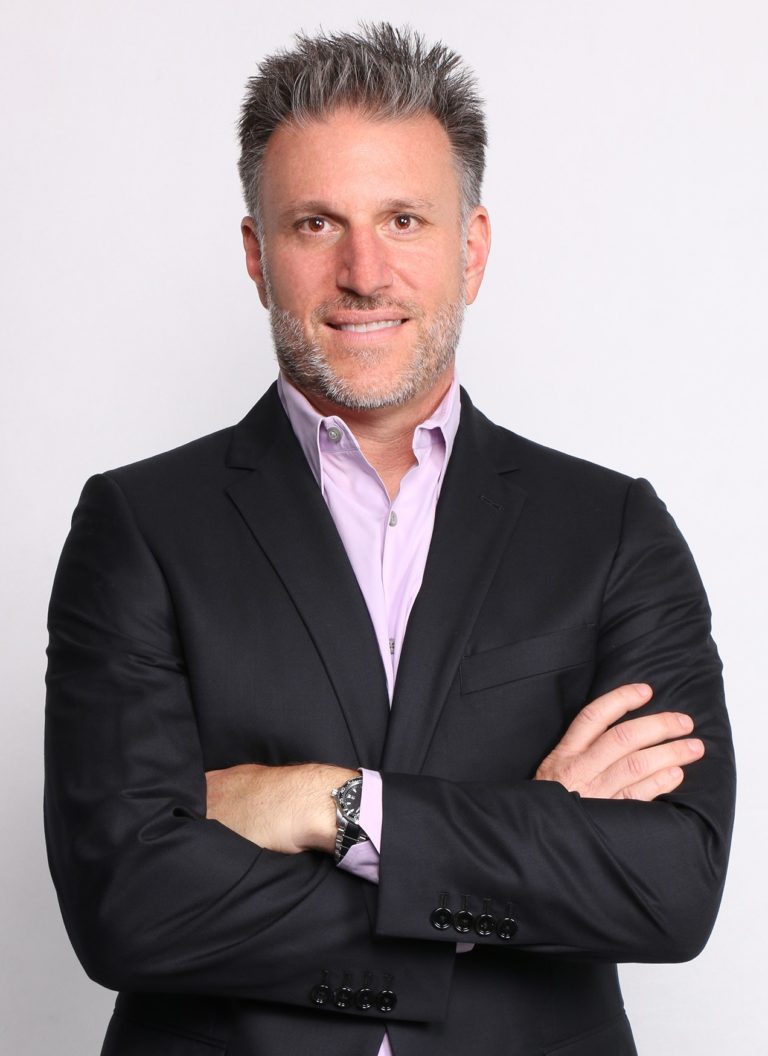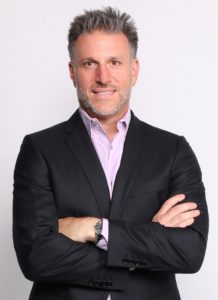 Gary is the Founder/President of Break of Day Capital since 2017 which syndicates real estate opportunities. They focus primarily on C Class value add opportunities in high growth population areas. Prior to that, Gary was the Founder/Co-President of arc from May 2001 to December 2016. He grew the company to over $12 million in revenue and over 700 employees while positively affecting over 9,000 students daily throughout Southern California.
Gary is also one of the founding Board Members of CORE Educational Services. He founded the non- profit to change the lives of under-served youth throughout Southern California in 2005. Gary was also an independent Film Producer from 1994 to 2001. He went to Boston University and graduated with a Bachelor of Science in Business Administration in 1992.
Love the show? Subscribe, rate, review, and share!
Join the Real Estate Syndication Show Community: