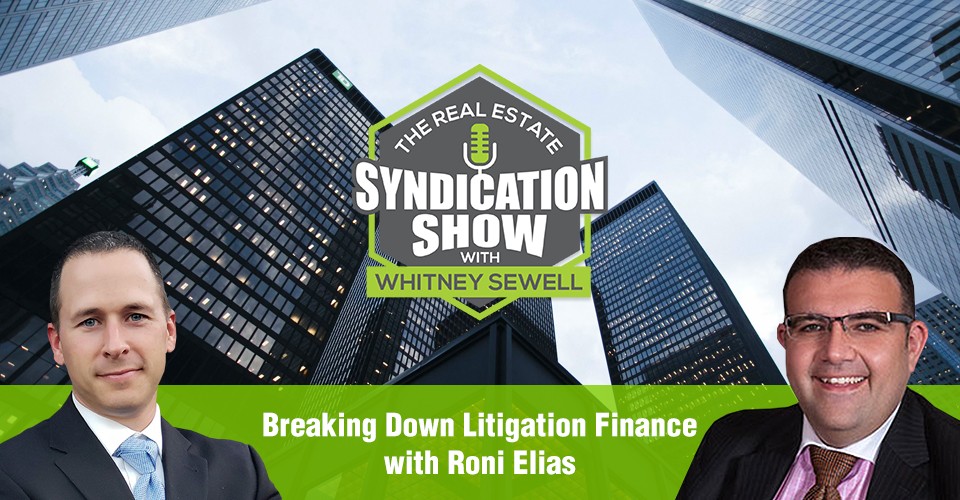 Real estate litigation has become a pretty common thing these days. TownCenter Partners, LLC Lead Asset Manager, Roni Elias, introduces his business and breaks down what litigation finance is. Being in a real estate legal crossfire can be quite daunting, especially when you are financially swamped. This is when Roni and his team enter the picture and guide real estate plaintiffs across the hurdle by funding them and saving them from issues. As Roni elaborates on why and when you can use their services, he shares some examples on how they step into the scenario and help their clients.

Watch the episode here:
Listen to the podcast here:
Today on the show, we welcome Roni Elias. Roni is the Lead Asset Manager of TownCenter Partners LLC and an experienced leader in both national and international litigation cases. He has seen hundreds of cases through his work at TownCenter Partners, a litigation funder serving the plaintiff and plaintiff law firms, and today he shares more about the work they do. Nobody ever likes getting sued or dealing with never-ending lawsuits and this is where litigation firms like Roni's can save you time, money and stress. In this episode, we learn more about the specific role a litigation firm can play in your case and in what circumstances you may need to call on them for support. Roni provides relatable scenarios that you too could find yourself in at any time, how to best handle them, and who to call. By the end of this episode, you'll have your toolkit full of advice and steps to take when battling a property lawsuit.
Key Points From This Episode:
Why Roni's business focuses solely on assisting the plaintiff.

The circumstances in which you would need a litigation firm.

How to find a legitimate litigation firm to take your case.

Discover the alternative funding routes to a litigation firm.

Why decision-making power is always in the hands of the plaintiff.

The most common real estate issues that Roni sees.

Learn why big companies can still do bad things.

Find out how to best prepare yourself in a legal situation.

Discover the technological tools used at TownCenter.

Roni's advice for leading a successful team.
We try to assist the plaintiff by taking that financial burden and some of that stress off of a lawsuit. — Roni Elias
Click To Tweet
Links Mentioned in Today's Episode:
About Roni Elias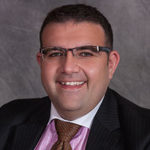 Roni has worked in litigation cases reaching over $9.5 Billion Dollars in Recovery. At his previous firm, Roni managed a portfolio of over $520 Million in Assets. Roni received a Bachelor of Science in Business Management from NSU, MBA from Ashworth, JD from FAMU College of Law & LLM from Loyola University Chicago School of Law.
Roni holds multiple real estate licenses in Florida, DC, VA and holds the designation of Certified Commercial Investment Member (CCIM) & longtime member of ISCS. Roni has been published in multiple Law Review journals including but not limited to NYU, Georgetown, Charlotte Law, Suffolk University School of Law, Trinity Law Review, DePaul Law, Thurgood Marshall Law, Tulsa Law, American Bankruptcy Institute (ABI) Law Review and many more.
Roni is a former officer of the Federal Bar Association, ADR Division & Federal Bar Association, and current officer of the Federal Bar Association, Health Law Division. Roni is a member of the Association of Certified E-Discovery Specialists (ACEDS). Roni is also Florida Supreme Court Certified Family, County, Circuit, Appellate Mediator, & Florida Qualified Arbitrator. Roni is fluent in Spanish, Arabic, & French.
Love the show? Subscribe, rate, review, and share!
Join the Real Estate Syndication Show Community: