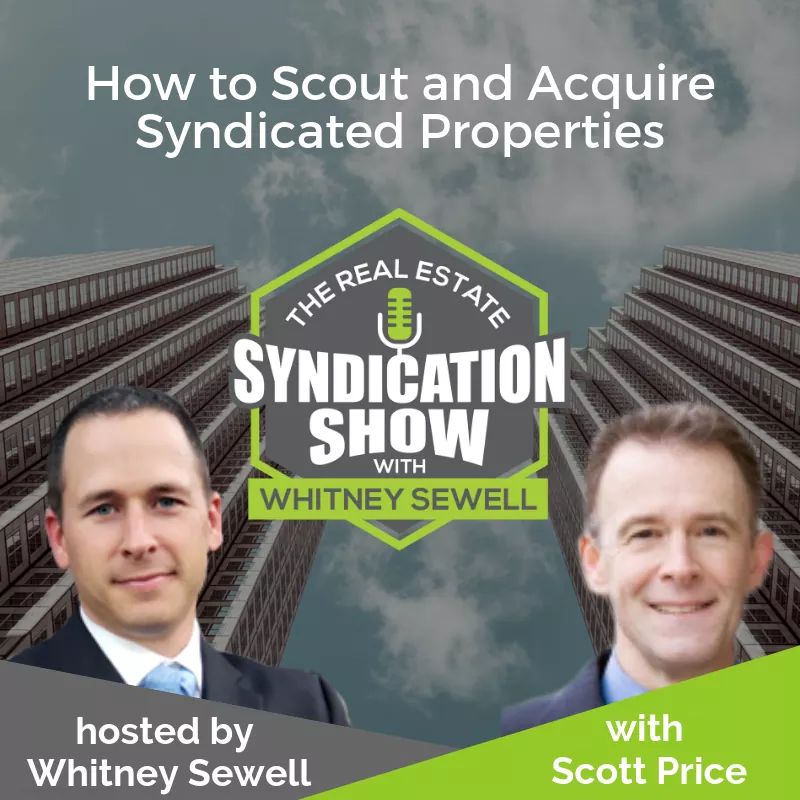 Summary: In this episode, Whitney interviews Scott Price, Owner, Bonvolo Real Estate Investments. Scott is an accomplished real estate professional with more than 15 years of relevant experience. Scott reveals some valuable tips for scouting and acquiring syndicated properties that are able to generate a favorable return for you and your investors. What are some great resources for learning more about the syndication business? Has the onset of technology and a virtual taskforce resulted in lesser demand for retail space? What are some of the hardest things about being a real estate syndicator? This show is loaded with some nuggets to help you and your business. Tune in now! Time Stamped Show Notes:
00:28 – Whitney introduces Scott to listeners
01:10 – How did Scott transition to real estate syndication
03:04 – Scott shares how he gained confidence to leave his W2 job
05:18 – Resources that Scott used to educate himself about the various facets of real estate syndication
07:41 – Factors that Scott is focusing on in order to move his syndication business forward
10:02 – Scott shares some more great resources for learning systems and processes
11:47 – How is Scott raising capital to finance his syndication deals?
13:03 – How a mailing newsletter can help you find new investors and retain existing ones
13:53 – Moving forward, which asset classes will Scott focus on?
15:33 – Discussing the effect of ecommerce on the retail market and real estate syndication
16:43 – Has a virtual workforce and shared workspaces reduced the demand for retail spaces?
18:23 – What are some of the hardest things about the syndication business?
19:54 – Some effective ways to communicate with investors
21:58 – Top reasons why syndicators fail
23:05 – Scott shares his contact information
23:31 – Join our Facebook group to connect with a community of likeminded individuals
23:52– A special thanks to our sponsor, Life Bridge Capital
In this episode, you will learn:
Some VALUE resources for learning more about the syndication business
The effect of a virtual workforce on retail demand and prices
The biggest challenges of real estate syndication, and how to overcome them
Resources
Love the show? Subscribe, rate, review, and share!
Join the Real Estate
Syndication Show Community: