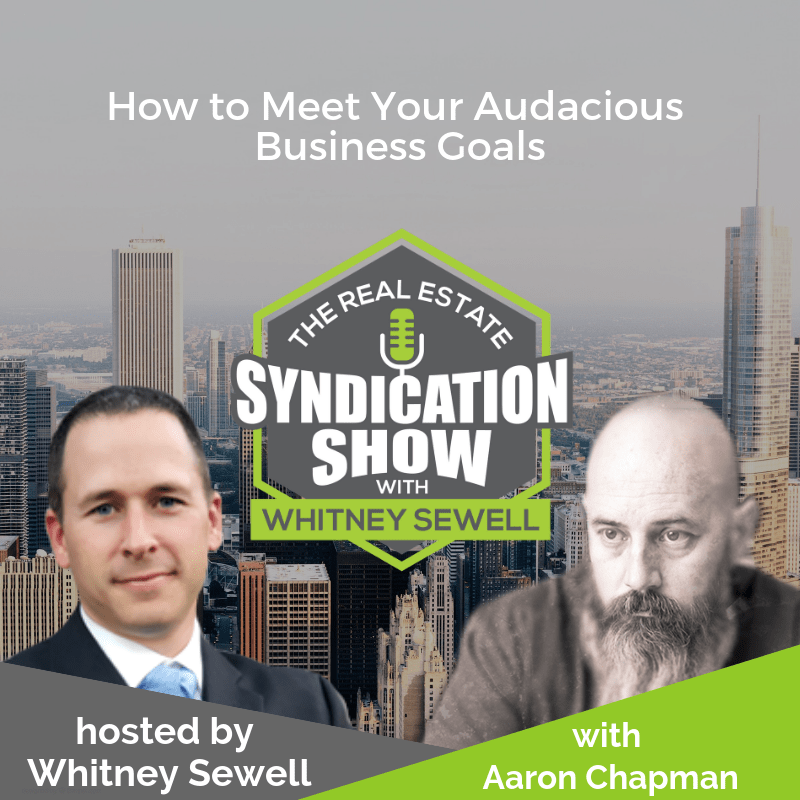 Listen to the podcast here:
Summary:
Aaron Chapman, Branch Manager, Real Estate Finance at SecurityNational Mortgage Company shares how you can overcome seemingly unsurmountable challenges to meet your audacious business goals.
Aaron, a second-time guest on our show reveals how he managed to meet his ambitious target of closing 700 units in 2018. How did Aaron motivate his employees to meet this goal? You will learn the importance of incentivizing your employees in the correct manner. Aaron also points out that focusing on failures, rather than successes is the best way to scale up your business.
We also reveal some expert tips for hiring the right person for the right task. Towards the end, Aaron also shares some useful personal development tips. Tune in for some excellent insights!
Time Stamped Show Notes:
00:29 – Whitney introduces Aaron to listeners
01:51 – How did Aaron manage to meet his yearly goal of closing 700 units in 2018?
03:11 – Aaron shares how his extensive experience is helping him meet his growth and sales targets every year
05:03 – Aaron reveals his audacious goal for 2019
06:20 – How to inspire employees to meet challenging goals
08:48 – Does Aaron offer any incentives to motivate his employees?
09:31 – Focusing on your mistakes is the best way to meet your end goals
13:09 – How do you scale up and grow your business to the next level? We discuss the importance of delegating tasks to the right person
16:00 – Some great Tips for hiring the right person for the role and getting the job done
20:48 – How do you smoothly transition from one employee to the next?
22:32 – What is one important lesson that Aaron learned from last year? We share the importance of expressing GRATITUDE
31:25 – Never violate trust of your friends, family and peers in business and life
33:40 – How setbacks help you hone your capabilities and discover what you are truly capable of
34:29 – Aaron shares two BOOKS that he read everyday
36:28 – Aaron reveals his larger GOAL, and how he plans on creating a wider impact
37:71 – Aaron shares his contact information
37:28 – Schedule a call with Whitney now!
38:02 – Join our Facebook group to connect with like-minded individuals and real estate experts
38:13 – A Special Thanks to our sponsor, LifeBridge Capital
In this episode, you will learn
How to set and achieve audacious business goals
The ART of hiring the right person for the right job
The importance of expressing gratitude in work and life
Resources
Love the show? Subscribe, rate, review, and share!
Join the Real Estate
Syndication Show Community: