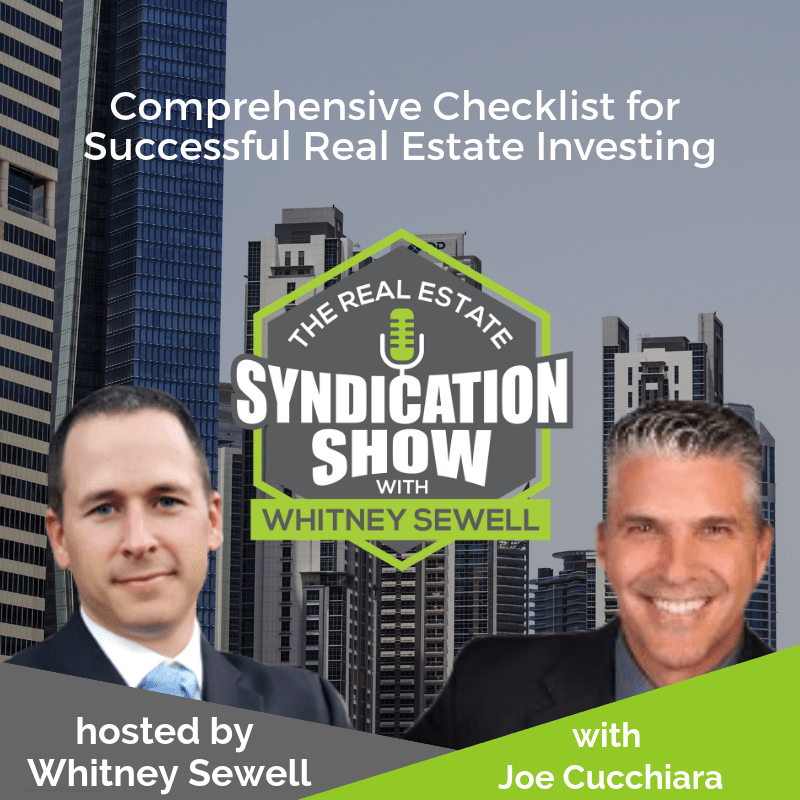 Summary:
Joe Cucchiara, Mortgage Planner, New American Funding and Radio Host, Real Estate Radio Live Podcast reveals the various critical attributes that will help investors find success in real estate investing.
This show starts off with Joe sharing his background information. You will learn how and why Joe transitioned from a live radio show to podcasting. Next, we analyze the current real estate market in Silicon Valley and across the country. Are current mortgage rates really too high for profitable real estate investing? Joe also shares a comprehensive start-to-finish checklist that will help investors avoid some common mistakes that investors make. Finally, we also share some great tips that will help you vet and associate with a reliable and trustworthy partner. Watch now!
Our Gracious Sponsor:
Are you wanting to learn how to gain financial freedom through having your own syndication business?  Text LEARN to 474747 to begin to learn from one of the best in the industry, Vinney Chopra. Vinney came to the US with only $7 in his pocket, and now controls hundreds of millions of dollars of real estate he has acquired through multifamily syndication.  He is now personally coaching others to do the same. Text LEARN to 474747 to begin your journey to starting your own syndication business! Vinneychopra.com
Time Stamped Show Notes:
In this episode, you will learn
Podcasting vs. Live Radio – Which is a better medium for reaching your target audience?
Comprehensive Checklist for real estate investors
How to find a reliable and trustworthy partner for your real estate business
Resources
Love the show? Subscribe, rate, review, and share!
Join the Real Estate
Syndication Show Community: