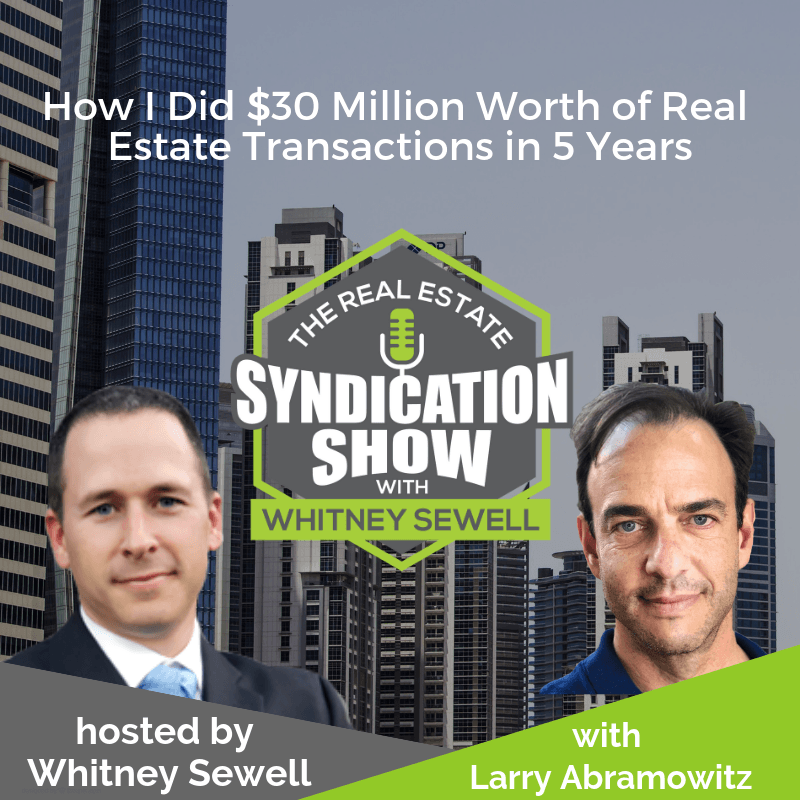 Summary:
Larry Abramowitz, founder, Broad View Capital shares some expert tips for capital raising, deal scouting, and property rehab and reveals some business strategies that have helped him conduct $30 million worth of real estate transactions in just 5 years.
This show starts off with Larry sharing how he ventured into the real estate business. Why did Larry decide to syndicate a 100 plus unit property in Daytona Beach, FL? Larry shares his property rehab plans and reveals the IRR that he expects to generate for his investors. What has been the most challenging aspect of the syndication business for Larry? And what steps is he taking to improve his syndication business? For this and much, much more, tune in to our latest show!
Our Gracious Sponsor:
See The Real Estate CPA's Special Virtual Workshop for the listeners of The Real Estate Syndication Show on How to Answer Tax Related Questions from Your Investors! http://bit.ly/TheRealEstateCPA-Syndication
Time Stamped Show Notes:
In this episode, you will learn
Expert Capital Raising Tips for first-time syndicators
The ART of structuring a complicated syndication deal
Typical returns that you can expect from a value-add deal
Resources
Love the show? Subscribe, rate, review, and share!
Join the Real Estate
Syndication Show Community: