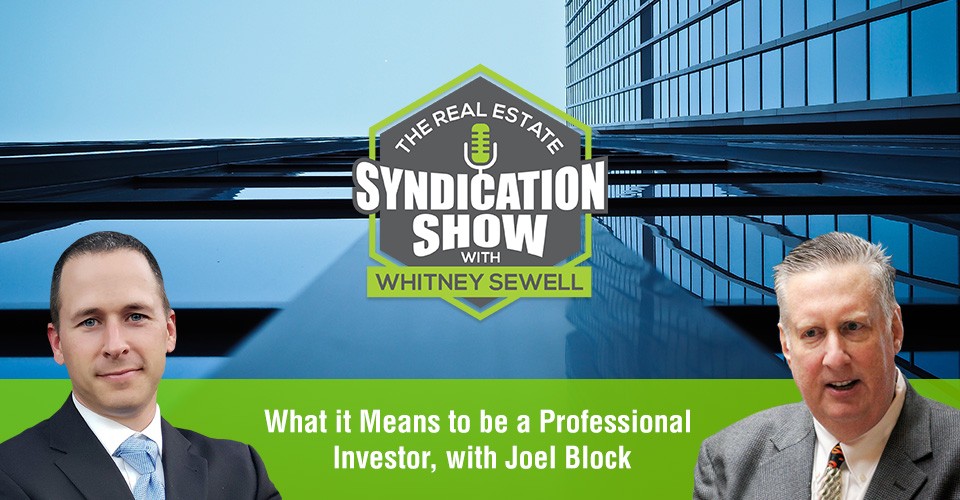 Today on the show we are very lucky to welcome back Joel Block. Joel is here to share his wealth of knowledge in the game of investment and help us make better choices in our own careers.
Our Gracious Sponsor:
Are you wanting to learn how to gain financial freedom through having your own syndication business? Text LEARN to 474747 to begin to learn from one of the best in the industry, Vinney Chopra. Vinney came to the US with only $7 in his pocket, and now controls hundreds of millions of dollars of real estate he has acquired through multifamily syndication. He is now personally coaching others to do the same. Text LEARN to 474747 to begin your journey to starting your own syndication business! Vinneychopra.com

Watch the episode here:
Listen to the podcast here:
We discuss a lot about what makes a good or professional investor and the factor of control that Joel emphasizes. We also discuss differences between active and passive practices and different ways you can approach financing. The episode ends off with Joel offering an array of advice and tips for investor care, raising capital and more, so make sure to tune in and hear everything that he has to say!
Key Points From This Episode:
Some background about Joel and his work in syndication and hedge funds.

The difference between a retail and professional investor.

Active and passive investors and inaccuracy of calling everyone the same thing.

Considering different financing options for your investments.

The two distinct ways that syndicators typically get paid.

Joel's ideas on the hardest side of the real estate syndication business.

Two tricks to the real estate business from Joel!

Joel's best advice for taking care of investors and the importance of friendly terms.

And much more!
[bctt tweet="99% of people are retail investors, that means that they buy their investment from somebody else and they sit around and they are used to having absolutely no control over the outcome. — @JoelBlock" username="Whitney_Sewell"]
Links Mentioned in Today's Episode:
About Joel Block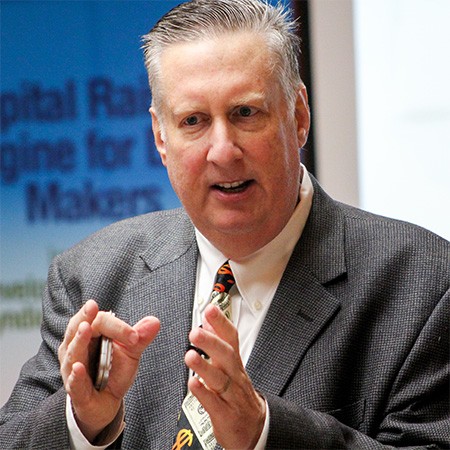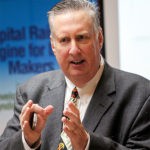 Joel began his career as a CPA with the prestigious firm of Price Waterhouse. During his time with the company's Entrepreneurial Services Group, Joel immersed himself in the real estate syndication business. After reviewing hundreds of partnership agreements and preparing as many tax returns, he left Price Waterhouse in 1986 to start his own syndication firm, raising several million dollars in three short years. By 1990, Joel had built a property management firm of more than 40 employees with a portfolio exceeding $100 million. Joel continues to syndicate real estate and other assets, as well as counseling other promoters on successful syndication strategies. He is also involved in film financing and invests in early-stage companies and other deals.
Joel is a real world, 25+ year veteran of the venture capital, private equity, and Hedge Fund world who addresses audiences from Silicon Valley venture firms to Wall Street bankers on matters of capital formation and most recently, on Investment CrowdFunding. Twice each year, Joel hosts and headlines the standard-setting  Real Estate Syndication and Hedge Fund Symposium program, educating and advising CPAs, attorneys, investment bankers and asset class specialists on organizing and running investment pools.
He is a professional investor who has been a principal in over 30 syndicated real estate or entrepreneurial transactions in addition to advising on dozens more. Joel is CEO of the Bullseye Capital Fund and founder of the National Association of Syndicators. Joel has taught thousands of real estate brokers, CPAs, attorneys, and Investors about raising capital and best practices for structuring group investments. Joel is a nationally recognized expert in Private Placements, Reg D Offerings, Operating Agreements, deal structure, valuations, tax issues and capital raising approaches with both accredited and non-accredited Investors.
A professional speaker, Joel is a persuasive and engaging communicator. He naturally demystifies complex issues and forensics for laymen. As a leader, Joel is humble, likeable, friendly, easy to relate to, and was the foreman of a successful jury. His work has appeared in the Los Angeles Times, Wall Street Journal, Forbes Small Business, Entrepreneur Magazine, Investor's Business Daily, and the Los Angeles Business Journal. Joel is a professional member of the National Speakers Association, where he holds the prestigious Certified Speaking Professional designation plus he is a member of the elite NSA Million Dollar Speakers Group. And though he doesn't admit often, Joel is also a CPA.
Love the show? Subscribe, rate, review, and share!
Join the Real Estate Syndication Show Community: