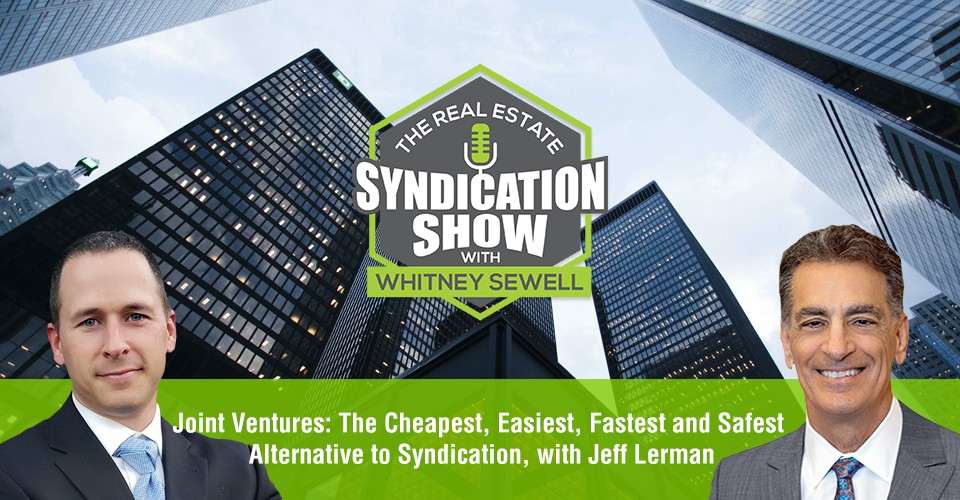 Today on the show, we welcome Jeff Lerman. Jeff has established a nationwide reputation as "The Real Estate Investor's Lawyer," and what sets him apart from other real estate lawyers is that Jeff is an investor himself who uses his investing experience to provide more practical, creative, and effective solutions for his clients.

Watch the episode here:
Listen to the podcast here:
A lot of us talk about joint ventures or "JV's" and often assume that we, and the people around us, understand what they are and how they function. In this episode, Jeff explains what joint ventures really are, and why he believes they are the cheapest, easiest, fastest, and safest alternative to syndication. Often times the terms joint venture, partnership, and syndication get thrown around interchangeably, and in this conversation, Jeff clearly defines each of these terms, explains the key differences between them, highlights the pitfalls of syndication, as well as the incredible benefits of a joint venture. By the end of this episode, you'll have a clearer understanding and greater insight into joint ventures to better equip you in your future decisions.
Key Points from This Episode:
Discover why it's important for investors to understand what is really meant by a joint venture.

Find out why a joint venture is the cheapest, easiest, fastest, and safest option for investors.

The downsides of syndication and how a joint venture might counter-act them.

The biggest challenge with syndication is waiting for what you need from the client.

Discover the key differences between a syndication and a joint venture.

How a joint venture, done right, means you won't have to worry about securities laws.

Learn when it would be the best time for you to choose a syndication over a joint venture.

Engagement and sophistication: Two things that make a joint venture truly possible.

Size doesn't matter: Tips for doing a joint venture on large commercial projects.

Setting up future deal flows by investing in your relationship with the right JV partner.

Discover how many people should typically be involved in a JV: Is there a limit?

The crucial importance of documentation when it comes to any joint venture.
[bctt tweet="If you do a joint venture, and you do it right, then you don't have to worry about the securities laws. — @reinvestoratty" username="Whitney_Sewell"]
Links Mentioned in Today's Episode:
About Jeff Lerman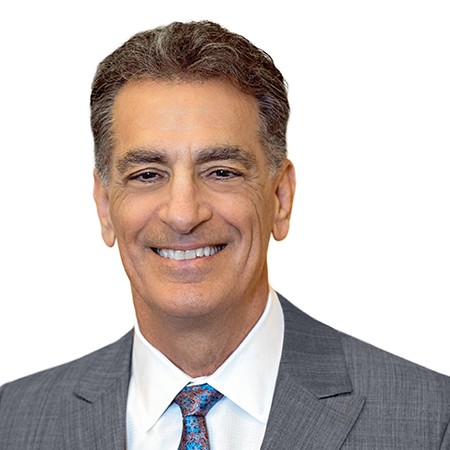 Jeff Lerman has established a nationwide reputation as "The Real Estate Investor's Lawyer".  He has been featured on TV, radio, in publications and in front of numerous real estate investment clubs as an expert on various real estate topics.  He has been President of the Marin County Bar Association, Chair of the State Bar Real Estate Litigation Section and Chair of the Marin County Bar Association Real Property Section.  He has been selected for inclusion in Northern California Super Lawyers for the last 5 years.  He has received the highest rating possible for professional excellence and ethics by Martindale-Hubbell, as rated by his fellow lawyers.  He has received the highest rating possible by Avvo.com, as rated by his peers and clients.  He has been recognized as a "Leading Real Estate Attorney" by National Real Estate Investor" magazine and as one of the "Top Attorneys in Northern California" by San Francisco magazine.  He has lectured at UC Berkeley Fisher Center for Real Estate & Urban Economics and the USC Law Center.  He is Managing Partner of Lerman Law Partners.  Jeff has been practicing law for 39 years and is the former general counsel for two national real estate syndication companies.  He has published articles nationwide and is a highly sought-after speaker.  He's also a principal in a family office and a real estate broker.  You can visit his website at www.realestateinvestorlaw.com.
Love the show? Subscribe, rate, review, and share!
Join the Real Estate Syndication Show Community: