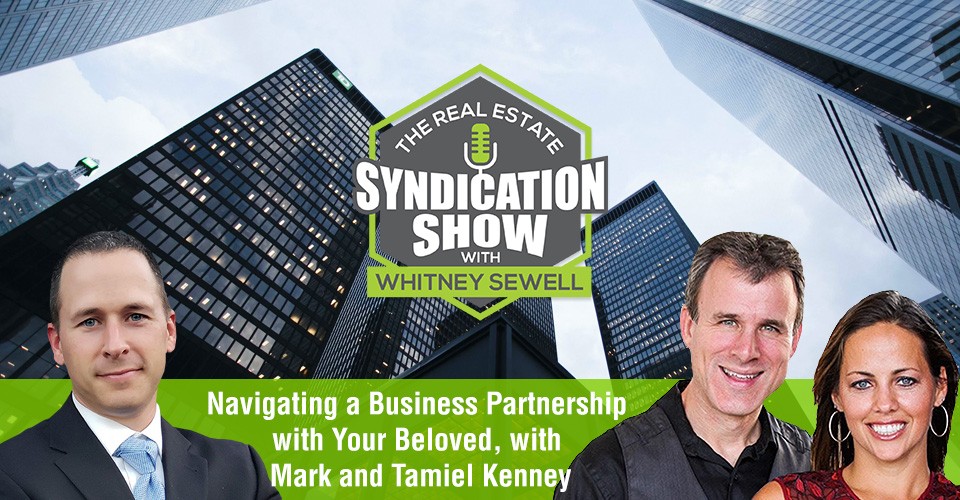 Today on the show, we welcome seasoned investors, Mark and Tamiel Kenney. Mark and Tamiel both started their real estate careers over 20 years ago, and today are the proud Founders of Think Multifamily. Being marriage partners, as well as partners in business, comes with a whole new set of challenges, and in this episode, we discuss the high's and low's that come with any business partnership.

Watch the episode here:
Listen to the podcast here:
We also discover how Mark and Tamiel have learned to navigate this often very complex part of a business with their marriage, and the dos and don'ts we could all learn a thing or two from. Here, we delve into a range of topics on both business and personal life. Everything from building trust with your business partner, skillset assignment, decision making, third-party management, vetting new partners, and how to maintain a strong and healthy marriage in between everything entrepreneurship throws at you!
Key Points From This Episode:
The importance of learning to value your partner's skill set as much as your own.

Developing trust in a partnership to ensure you are not micro-managing one another.

How to make a decision when both partners strongly disagree on a particular topic.

Mark and Tamiel share scenarios where they have had to involve third-party management.

Find out why Mark and Tamiel advise never partnering with third-party management.

Important things to discuss and have down in writing with your business partner.

Tips for turning the business off when you're working together as a married couple.

Why the process of vetting new partners into the business should be a slow one.

The importance of having hobbies and interests in common with your business partner.

Tamiel shares how she has grown in the business partnership and her key to success.

And much more!
My desire for change had to be greater than the fear of the things that were holding me back. — Tamiel @thinkmulti
Click To Tweet
Links Mentioned in Today's Episode:
About Mark and Tamiel Kenney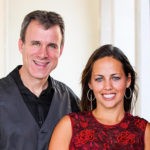 Mark Kenney is a seasoned real estate investor, entrepreneur and founder of Think Multifamily. Mark started his real estate career over 20 years ago and has extensive experience in property valuation, acquisition, and operations. He has a passion for helping others succeed in the multifamily arena. Mark is invested in over 3,500 units and has a top-notch reputation among the multifamily investment community for providing exceptional value to investors and the community while being easy to work with. Mark is a 1993 graduate at Michigan State University, Accounting and is a CPA. Mark has also provided IT technical and business consulting for 20 years and is leveraging his vast IT experience to bring new creative technologies that will help others in the multifamily space. He has worked for large organizations such as KPMG Consulting, EDS, SAP, and HP; he founded Simplifying-IT in 2008 which provides IT services to fortune 500 companies.
Tamiel Kenney is a real estate investor, entrepreneur and founder of Think Multifamily. She started her real estate career over 20 years ago and has a keen eye on how to improve apartments. Tamiel was previously an executive assistant and has leveraged her organizational skillset to expand Think Multifamily. She has also planned many events for various organizations. Tamiel graduated as a Registered Nurse and has gone on many medical mission trips to give back to the community.
Love the show? Subscribe, rate, review, and share!
Join the Real Estate Syndication Show Community: