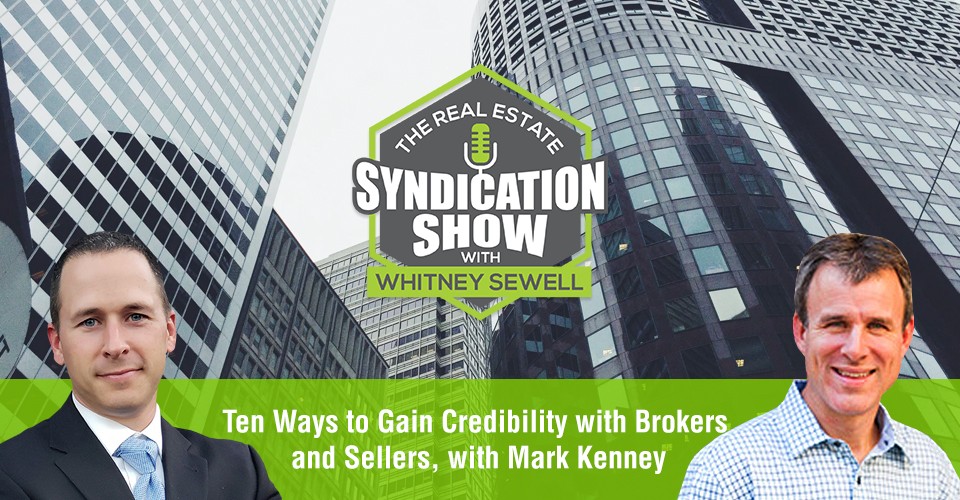 On today's episode, we are joined by returning guest, Mark Kenney, to talk about how to gain credibility with brokers and sellers when you do not have a track record. This is a common problem that many entering real estate syndication face, but that does not mean that there are not ways to overcome it.

Watch the episode here:
Listen to the podcast here:
Establishing a track record is the first and most important step because investors need to know that they can trust you. For newbies, establishing this might mean pairing up with a mentor who has experience and is essentially lending you their reputation in partnering with you on a deal. Not all mentors will want to partner with you, so it may take some time for you to find one that will. You can do this by adding value to their business operations in some way. Mark also emphasizes the importance of building relationships and being kind and fair to those you work with. Real estate investing is not only a tight-knit industry but also a people-centered one, so always ensure that people are at the core of what you do. While these tips are specifically for those starting out in the industry, they are valuable even for those who are currently and have been in business for some time. To hear all of Mark's valuable guidelines, join us today!
Key Points From This Episode:
Try to get a track record somehow, even if you have to 'borrow' it.

Some ways to find a mentor to partner with.

Why it is important to define your criteria for the investment.

Some of Mark's criteria that he uses for an investment.

Where possible, arrange for a face to face meeting to build relationships.

Do your homework on the potential investment.

Establish yourself as a man or woman of their word.

What re-trading is and why it is preferable to avoid it where possible.

Why it is important to be a good loser.

Give brokers feedback in order for them to understand why a deal did not work.

Only give feedback on deals you are interested in to not waste your time.

Don't screw a seller, even if you can.

Be easy to work with for everybody involved.

How you treat people is important because it's a people-centered business.

And much more!
People always say they want to do business with people that they know, like, and trust. You can develop that much faster face to face. — Mark Kenney
Click To Tweet
Links Mentioned in Today's Episode:
About Mark Kenney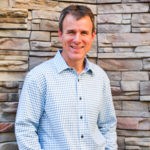 Mark Kenney is a seasoned real estate investor, entrepreneur and founder of Think Multifamily. Mark started his real estate career over 20 years ago and has extensive experience in property valuation, acquisition, and operations. He has a passion for helping other succeed in the multifamily arena. Mark is invested in over 3,500 units and has a top-notch reputation among the multifamily investment community for providing exceptional value to investors and the community while being easy to work with. Mark is a 1993 graduate at Michigan State University, Accounting and is a CPA. Mark has also provided IT technical and business consulting for 20 years and is leveraging his vast IT experience to bring new creative technologies that will help others in the multifamily space. He has worked for large organizations such as KPMG Consulting, EDS, SAP, and HP; he founded Simplifying-IT in 2008 which provides IT services to fortune 500 companies.
Love the show? Subscribe, rate, review, and share!
Join the Real Estate Syndication Show Community: