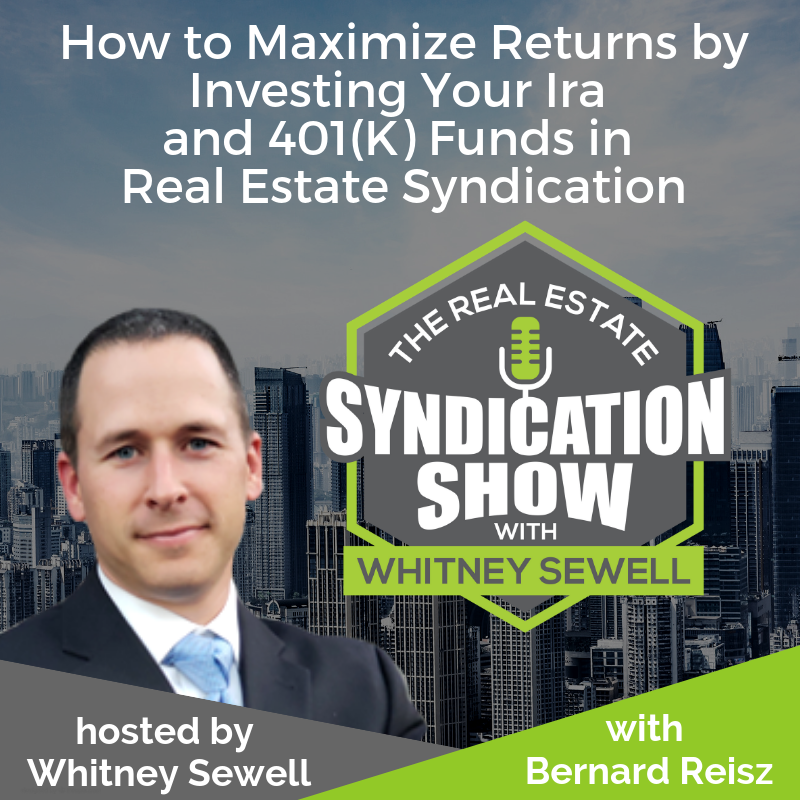 Summary:
In this episode, Whitney interviews Bernard Reisz, Principal, ReSure Financial Advisors LLC. Bernard reveals how you can make real estate investments from your IRA and 401 (k) – and why this is an excellent choice to traditional investment alternatives. You will learn about the basics of IRA and 401(k) from Bernard, an experienced CPA. We reveal how the cumulative effect of portfolio diversification, tax benefits and compounding can help you maximize your 401 (k) returns. Tune in to discover some little known and extremely important investing nuances that can help you generate greater income and lead a comfortable life.
Time Stamped Show Notes:
In this episode, you will learn:
How compounding can help maximize returns from tax advantage vehicles
Why real estate investments can prove to be an effective hedge and an excellent way of diversifying your portfolio
Workflow and step by step instructions for making real estate investments from your IRA and 401 (k)
Resources
Love the show? Subscribe, rate, review, and share!
Join the Real Estate
Syndication Show Community: