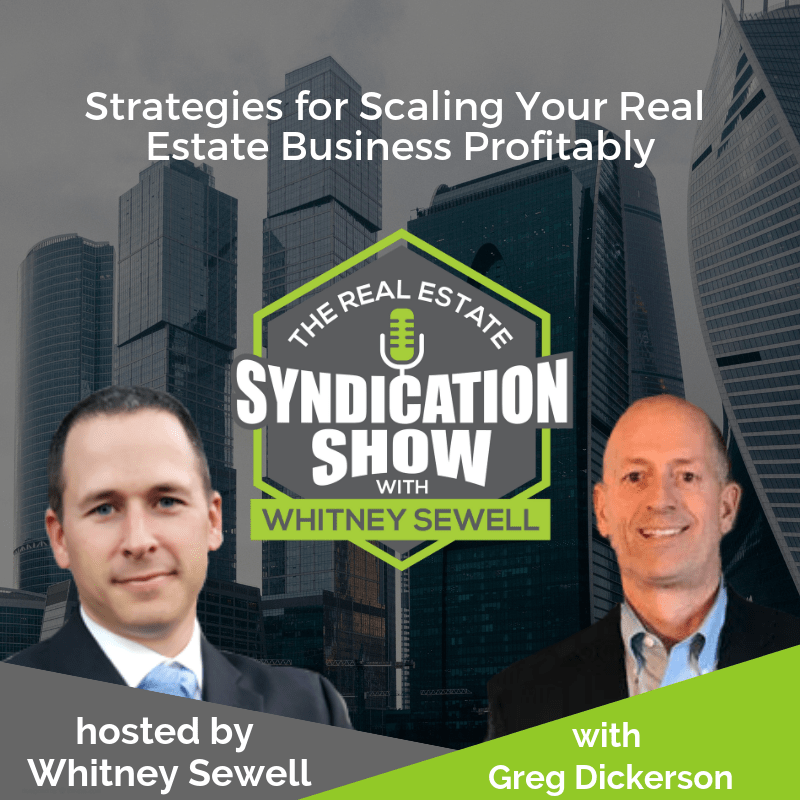 Summary:
Greg Dickerson, Entrepreneur, Real Estate Investor and Developer, Dickerson investments shares how lifelong learning, delegation, and strong work ethic can help you start and scale your real estate business to the next level.
This inspiring talk starts with Greg sharing his background information. How did Greg manage to grow his one-man construction company to a $30 million organization? What challenges did Greg face as he attempted to scale up his organization? And, how did he overcome them? This show reveals some great strategies that can allow you to scale up your real estate business quickly and profitably.
Topics discussed include hiring practices, challenges of real estate development, real estate litigation, finding the right mentors and much, much more. This show is loaded with some great insights. Tune in now!
Our Gracious Sponsors:
Make sure to be at Joe Fairless's Best Ever Conference, February 22-23, 2019. Use code: #WHITNEY for 10% OFF!!!
Time Stamped Show Notes:
In this episode, you will learn
How delegating your work to professionals can allow you to scale up your business
How to partner with experienced investors and syndicators to learn the ropes of the business
Effective ways of avoiding real estate litigation
Resources