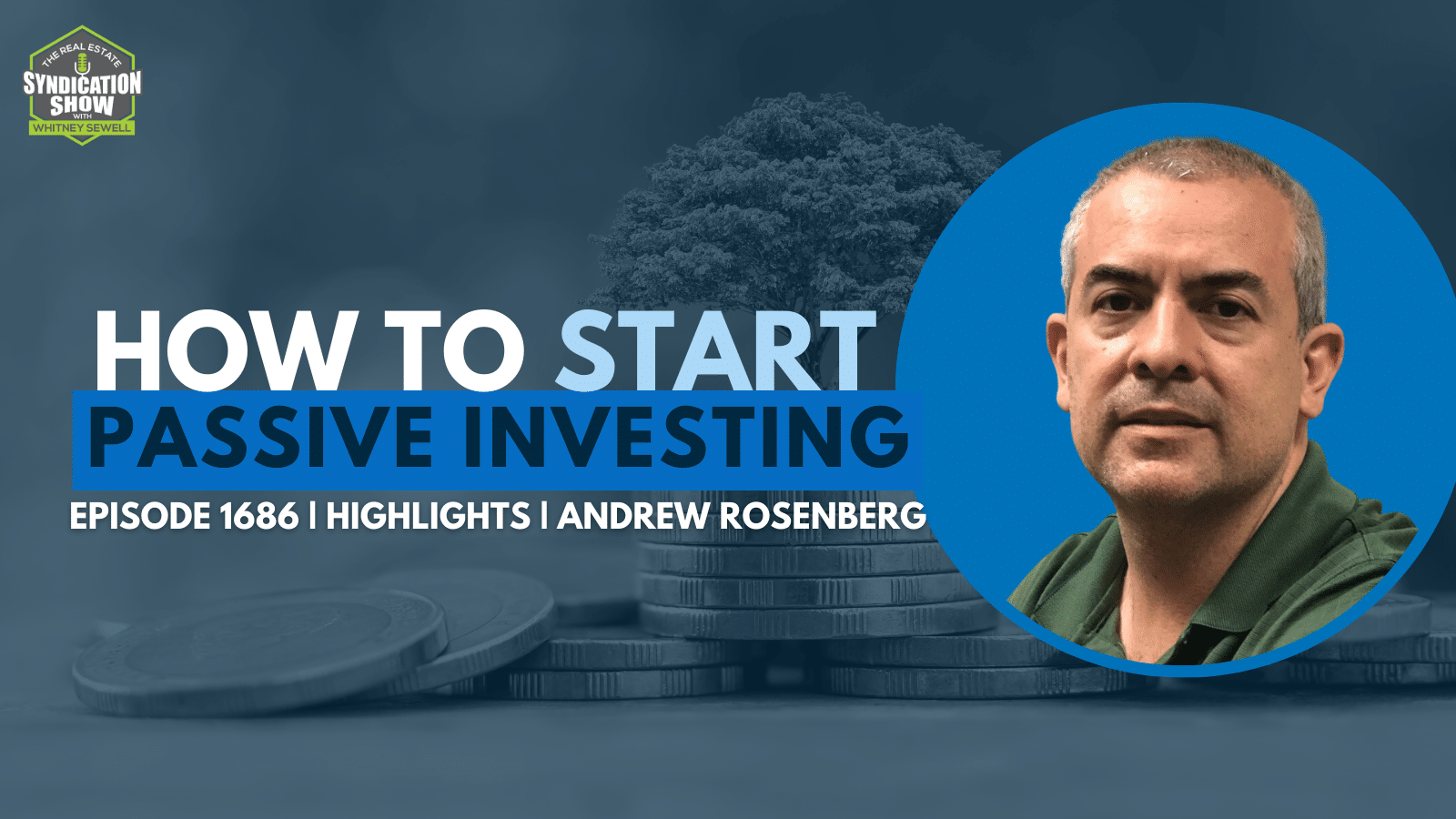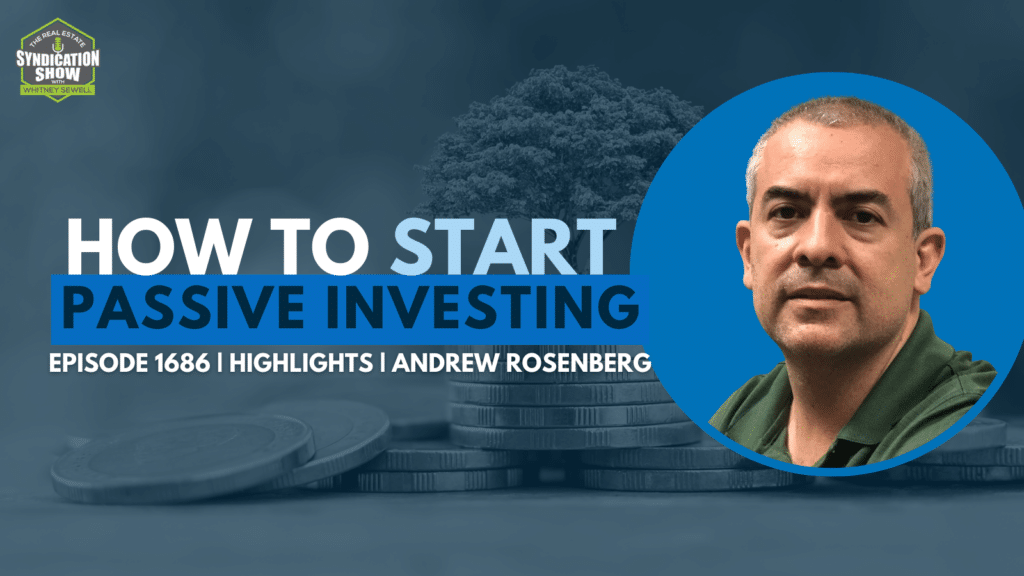 In this highlight show we feature our series with Andrew Rosenberg.
Andrew Rosenberg discusses his 40-year journey of passive investing in the stock market. He has expanded his investments to include over 3400 units across office spaces, farmland, and ATM syndication. Andrew emphasizes the importance of asking the right questions before making investment decisions and provides a helpful checklist for investors to consider. This checklist covers critical aspects such as risk and return profiles, liquidity, fees, track records, and the expertise of investment managers. By exploring these inquiries, listeners can gain valuable insights to make informed decisions, reduce risks, and maximize their investment returns. Andrew's expertise and practical guidance make this podcast an invaluable resource for novice and experienced investors, offering essential knowledge for successful passive investing and thorough due diligence.
Full Interviews:
1472
1473
1474
Watch the podcast here:
Listen to the podcast here: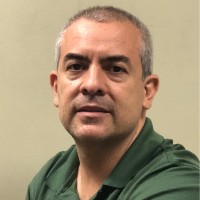 About Andrew Rosenberg
Andrew Rosenberg is a passive investor who works full-time for his family business, Ralph Rosenberg Court Reporters. He first became "hooked" on investments after buying his first stock at age 13. Today, Andrew is an LP of 3,400 units, along with small investments in office, farmland, and ATM syndications.
Love the show? Subscribe, rate, review, and share!
Join the Real Estate Syndication Show Community: