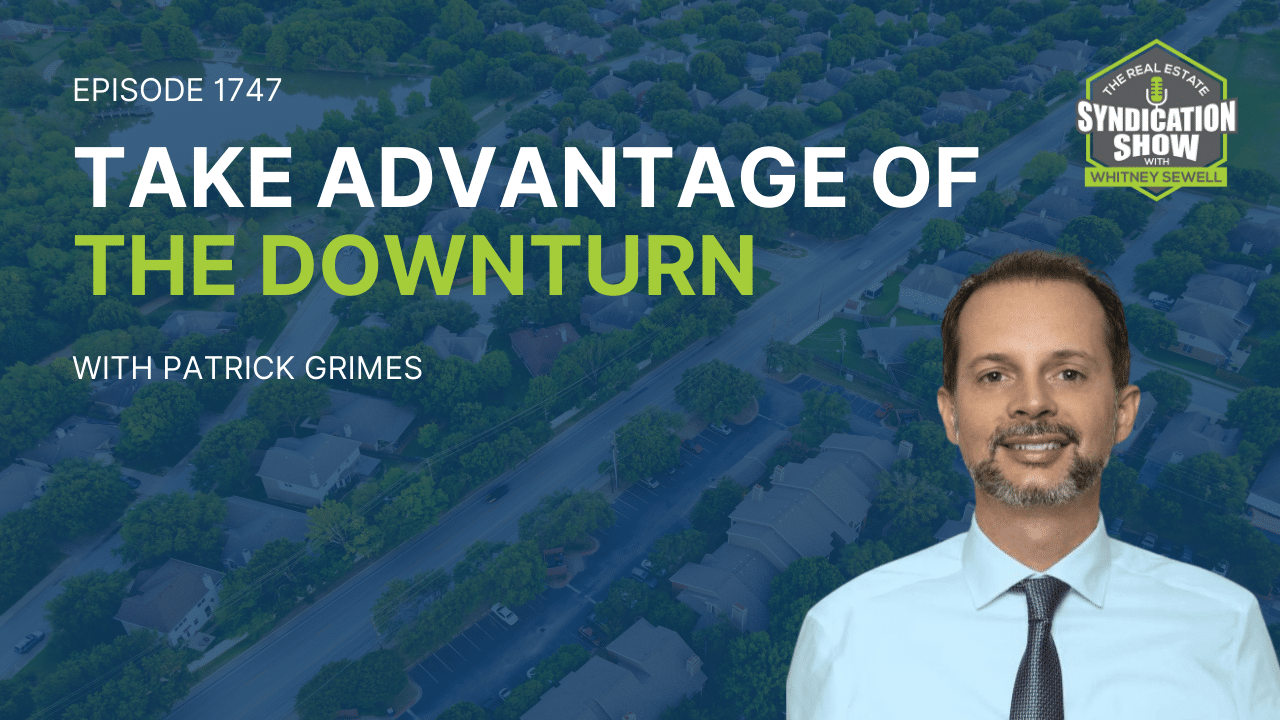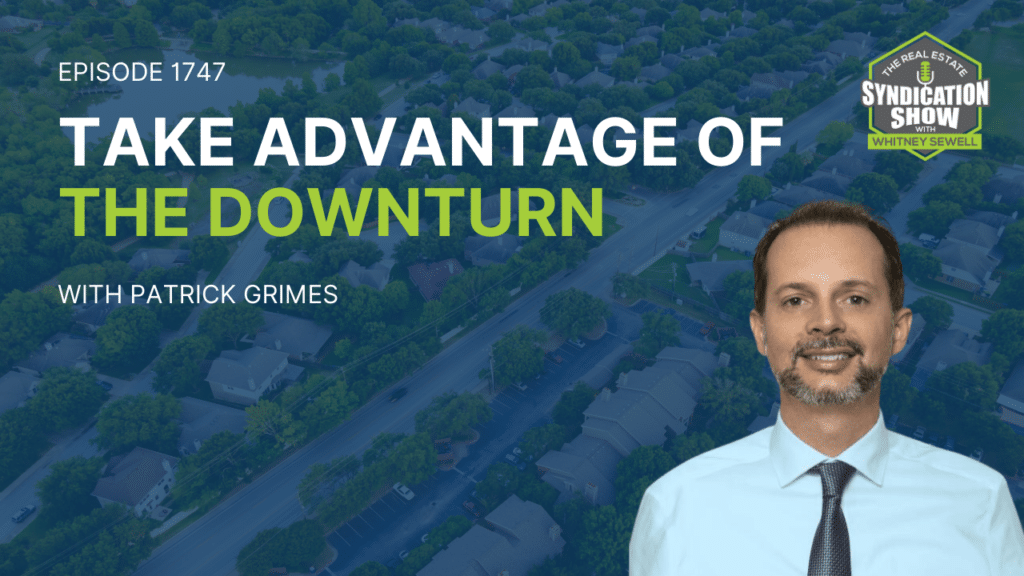 In the face of the current economic downturn, how can you shift from merely surviving to genuinely thriving? This is the core question we tackle in our discussion with seasoned real estate investor Patrick Grimes. He provides a fresh perspective on exploiting the downturn to your advantage, outlining the key elements needed to develop a recession-proof investment portfolio.

These elements include maintaining low leverage, focusing on recession-resistant assets, and ensuring ample reserves. We delve into the impacts of recent government stimulus packages, the threat of inflation, and the strategic use of income-generating real estate to prosper during these challenging times.

In a world marked by eviction backlogs and looming inflation, Grimes shares his wisdom on mitigating risks through savvy acquisitions. He highlights the strategic use of short-term holds to compound returns and boost cash flow. According to him, there exists a golden buying opportunity right now – one that investors should seize before it disappears.

Grimes emphasizes the critical importance of financial reserves, especially during a recession. Drawing from his past experiences, he illustrates how reserves can be a game-changer in today's economic context.

This episode is filled with invaluable advice for both passive investors and those navigating the complex world of real estate investment amidst the current economic uncertainty. Grimes' tips on networking and overcoming business hurdles are particularly insightful.

Join us as we learn to ride the waves of economic turbulence and take advantage of the downturn, guided by Grimes' expert advice. Want to learn more about Patrick Grimes and his strategies for building a recession-proof investment portfolio? Dive deeper into Patrick's journey and his invaluable insights here.
You also have the chance to get a signed copy of Patrick's book. Unlock more secrets of successful real estate investing from one of the best in the business. Claim your signed copy here. Don't miss out – start your path to financial resilience today!
Watch the podcast here:
Listen to the podcast here: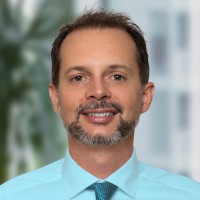 About Patrick Grimes:
Patrick Grimes who is the founder and CEO of both Invest On Main Street and Passive Investing Mastery, has made significant strides in the realm of real estate investing. Invest On Main Street is a private equity firm dedicated to enhancing professionals' quality of life by offering tax-shielded, inflation-hedged passive investments in alternative assets. On the other hand, Passive Investing Mastery is an educational platform sponsoring passive investments. Since 2007, Patrick has been actively involved in purchasing and renovating distressed real estate assets, amassing a portfolio worth over $600M, including 5k multifamily units across emerging markets in Texas and the southeastern U.S. His investments are diversified through a partnership in an energy portfolio comprising over 100 natural gas and oil wells across five states. As an Amazon #1 best-selling co-author, Patrick also contributes articles on investing and commercial real estate to Forbes and Inman.
————————————-
Love the show? Subscribe, rate, review, and share!
Join the Real Estate Syndication Show Community: