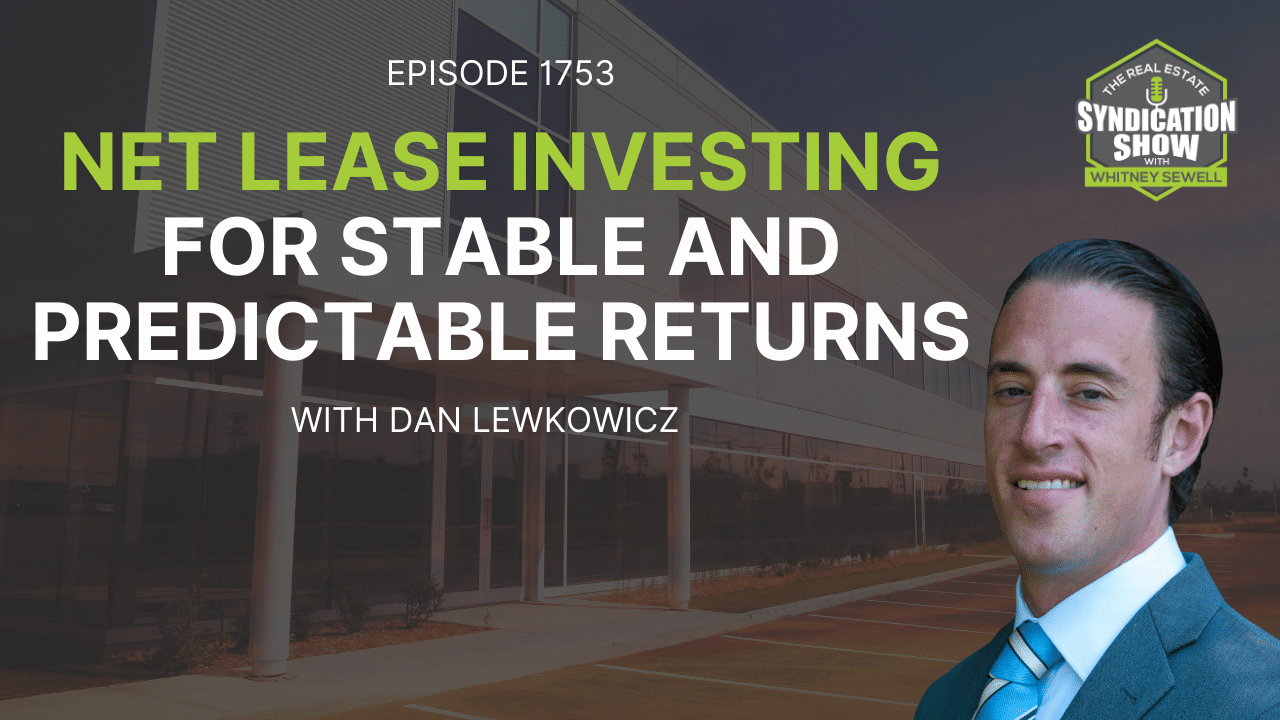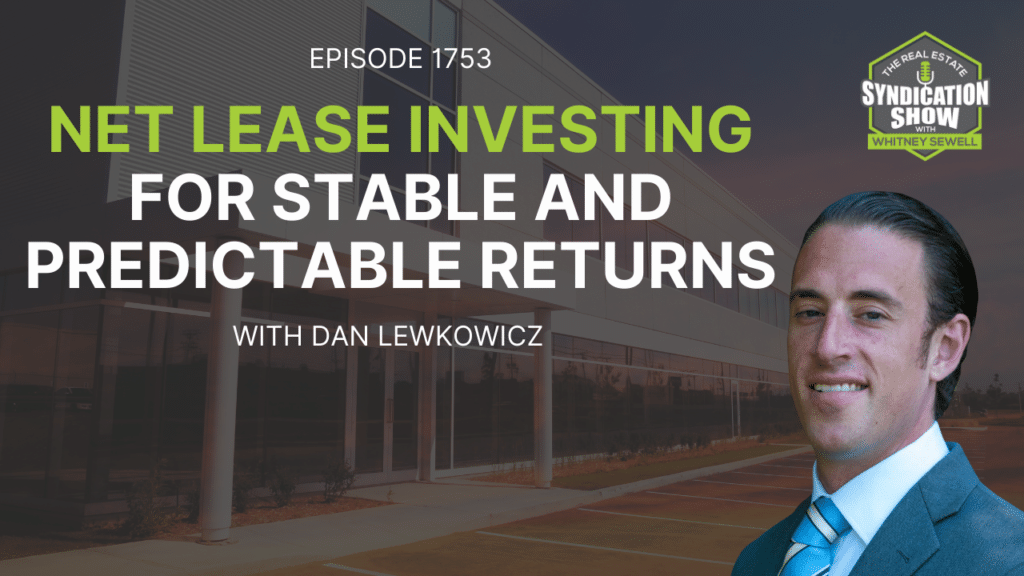 Unravel the mystery of net lease investing with seasoned professional, Dan Lewkowicz from Encore Real Estate Investment Services. With a 15-year track record in the industry, Dan offers his expert insights into asset classes such as shopping centers and medical office buildings. He highlights the importance of a skilled team and unwavering determination in securing successful deals.
Imagine knowing your rent costs for the next two decades – doesn't that sound like a dream? With triple net leases in commercial real estate, this dream can become your reality. Dan provides an in-depth comparison between these and multifamily investments, demonstrating why the former is a more secure and dependable asset class. He also provides a comprehensive analysis of the current real estate market climate, offering an economic forecast for the next 6 to 18 months.
Our conversation concludes with a discussion on the importance of cultivating relationships with top clients. Dan shares his valuable advice for brokers on the benefits of allowing trusted buyers first access to new deals, ensuring smoother transactions. We also explore the concept of commercial property value and how to accurately assess it.
Don't miss out on this opportunity to learn from one of the best in the business. This is a must-listen for anyone interested in the world of net lease investing. Connect with Dan on LinkedIn today. Expand your network, gain valuable insights, and start a conversation that could elevate your investment knowledge. Your journey into mastering net lease investing begins with this click!
Watch the podcast here:
Listen to the podcast here: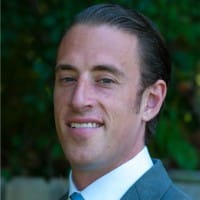 About Dan Lewkowicz:
Dan Lewkowicz, the Senior Director at Encore Real Estate Investment Services, boasts a 15-year career in real estate. His expertise lies in various asset classes, including shopping centers, medical office buildings, pharmacies, quick service restaurants, automotive repair and parts stores, and even resorts. He started his journey in the industry by "house hacking" and flipping houses around Detroit, leading to the establishment of Renaissance Real Estate Ventures (RREV). RREV is known for its specialization in the acquisition, financing, renovation, and resale of single-family residential properties in Detroit. Before his current role, Dan was a Senior Advisor at Fortis Net Lease, focusing on commercial real estate investment sales, and a business development executive for Amazon. Outside work, he's a family man with five children, residing in Birmingham, Michigan with his wife, Brady. He maintains an active lifestyle, enjoying running, boxing, lifting weights, yoga, and playing guitar.
————————————-
Love the show? Subscribe, rate, review, and share!
Join the Real Estate Syndication Show Community: