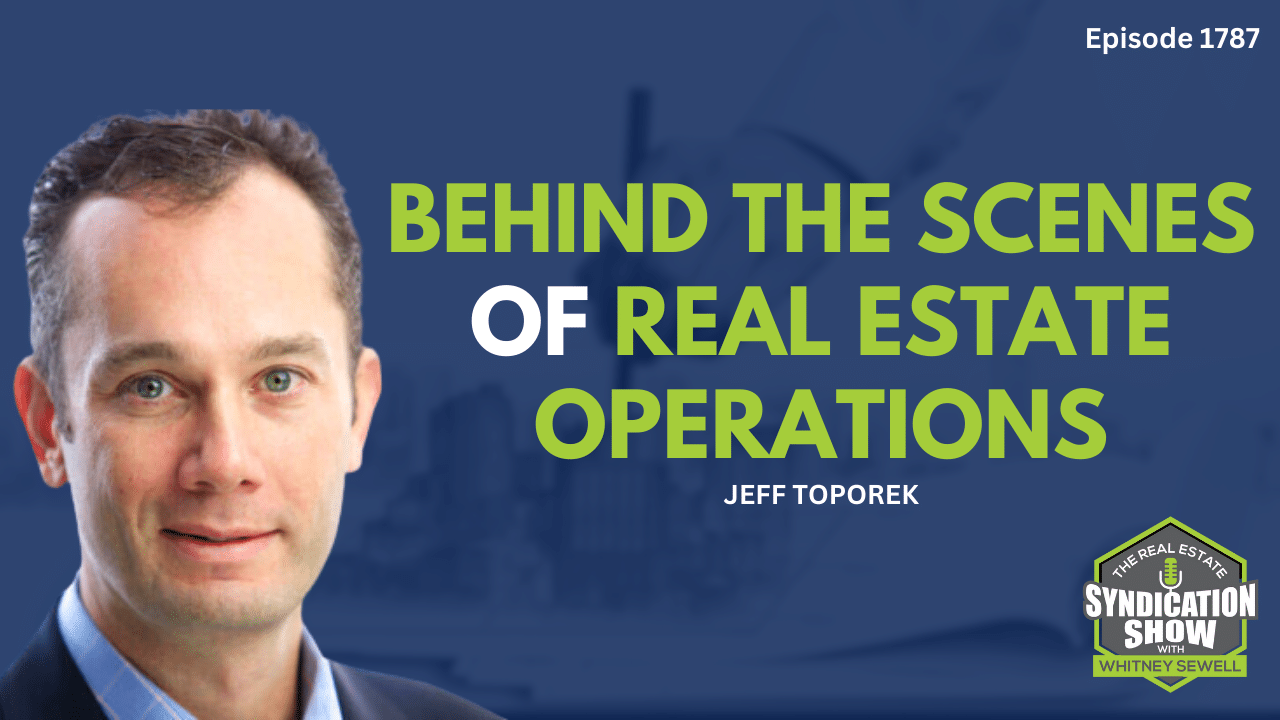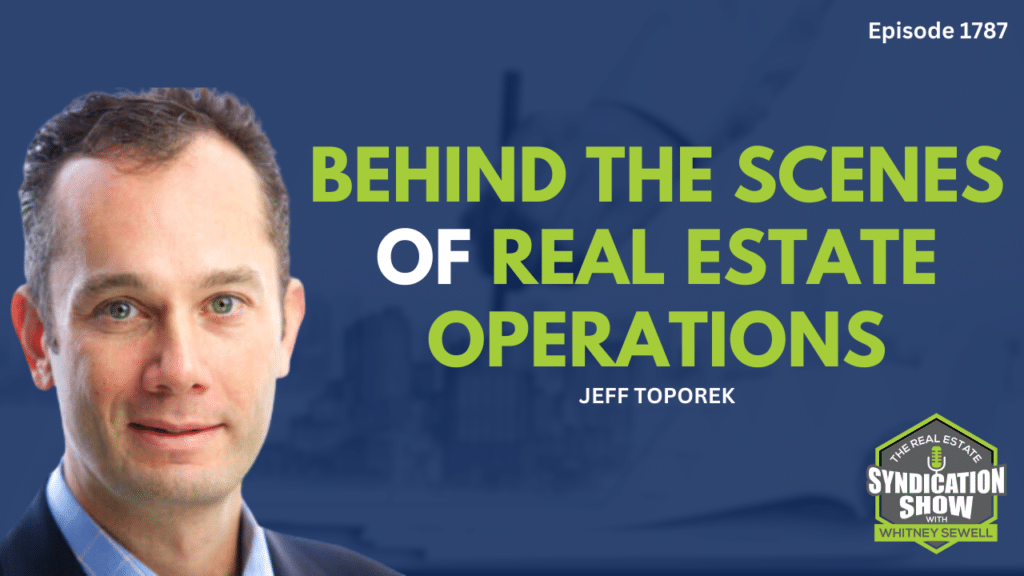 Join Jeff Toporek as he delves into the transformative impact of technology on real estate. He discusses evolving fund models and the shift from joint ventures to single-investor funds. Jeff highlights the benefits of an Evergreen Fund, explaining its lifecycle.
He also talks about the 'Holy Grail,' a dashboard consolidating diverse data sources. Tools like Prophia and Juniper Square are crucial for lease abstracting and investor communication. Jeff shares his thoughts on the real estate market's future and his forecasting approach.
Moreover, he examines the potential effects of Fed rate hikes and inflation on the US economy. He advises passive investors and shares his keys to business success.
Connect with Jeff at [email protected] for more insights. Visit http://www.fdstonewater.com to understand FD Stonewater better.
Watch the podcast here:
Listen to the podcast here:

About Jeff Toporek:
Jeff Toporek is the founding partner of FD Stonewater, bringing to the table an impressive background in principal investing, fund management, asset management, real estate investment banking, and capital markets. With a keen focus on property operations, leasing, portfolio risk management, and capital markets execution, he has amassed over 30 years of industry experience. His track record includes the completion of over $8 billion in acquisitions, direct sales, and financings. Jeff has also managed three principal investment funds and three joint ventures, collectively comprising $1 billion of office, industrial, retail, and hospitality properties. A graduate from the University of Michigan with a B.A. in Organizational Behavior, Jeff balances his professional accomplishments with a fulfilling personal life. He is married and a proud father of three boys, and he also takes on the role of a baseball coach.
Love the show? Subscribe, rate, review, and share!
Join the Real Estate Syndication Show Community: