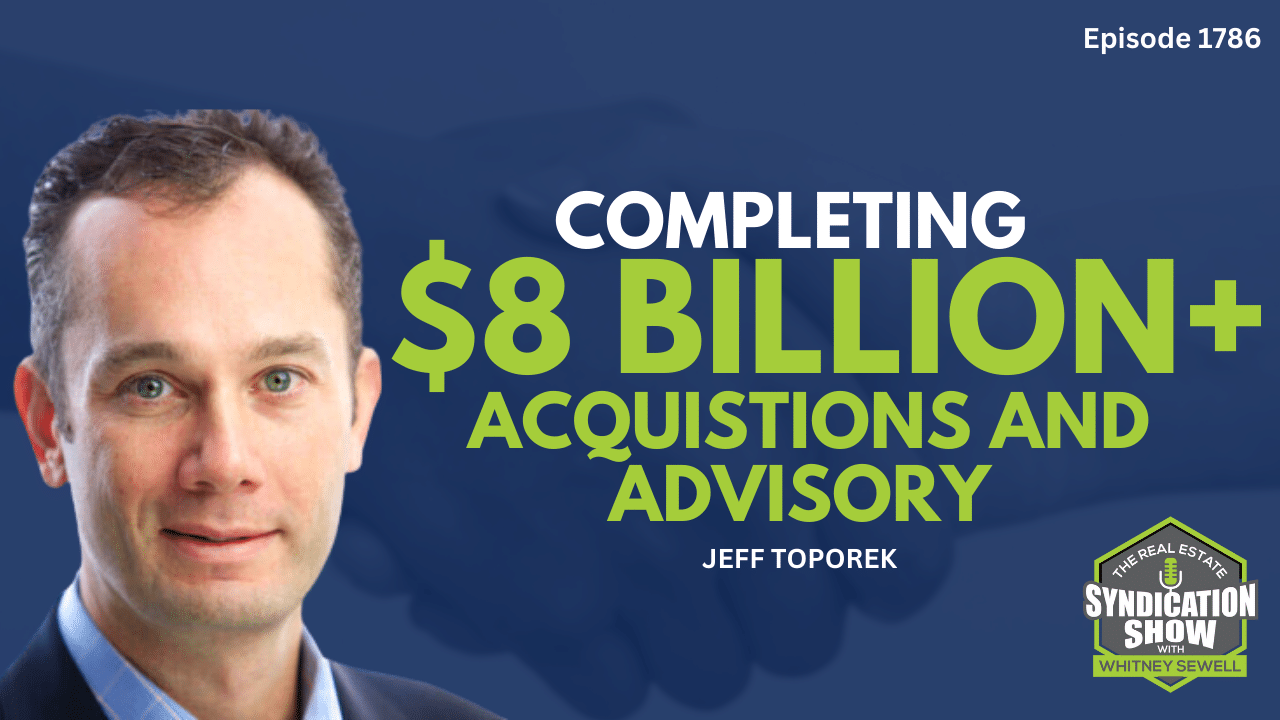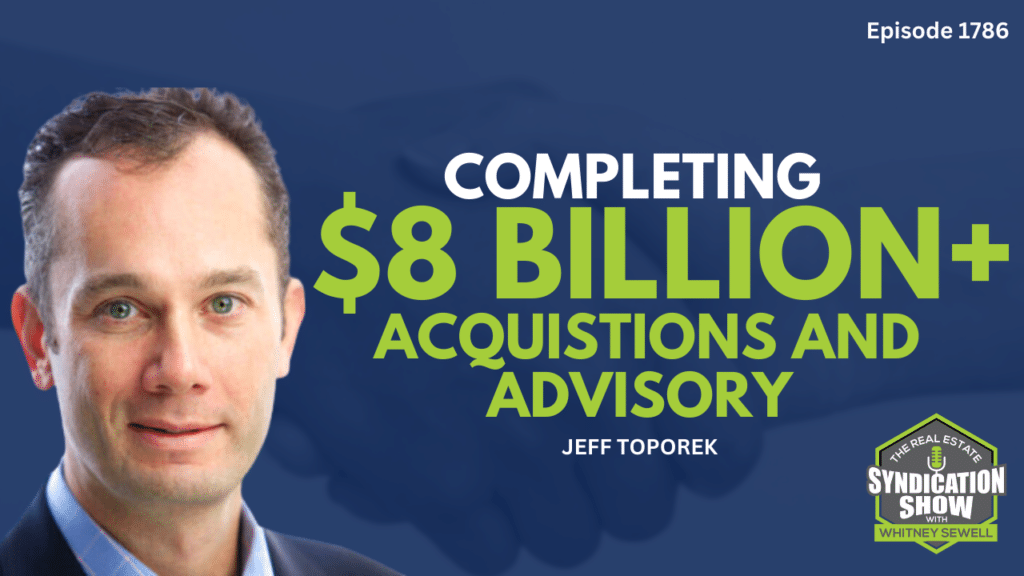 Uncover the captivating world of real estate syndication with Jeff Toporek, a seasoned industry expert who has skillfully handled over $8 billion in real estate transactions. This narrative goes beyond mere success; it's an invaluable repository of insights from a founding partner of FD Stonewater. Witness his journey from humble beginnings at JPMorgan to creating a flourishing real estate empire.


Jeff's insights serve as an invaluable guide for anyone venturing into real estate investment. He delves into the organic growth strategies employed by his firm, emphasizing the significance of exploring emerging markets and remaining steadfast in your business values. Gain first-hand insight into how FD Stonewater overcomes hurdles, collaborates with partners, and pioneers innovative solutions.


Don't miss this opportunity to learn from a seasoned industry expert. Jeff invites you to uncover more about FD Stonewater and the immense wealth-building potential that real estate syndication holds. This episode is brimming with practical advice and unique perspectives – an essential listen for aspiring real estate investors.

Are you inspired by Jeff's journey and want to learn more about real estate syndication? Don't hesitate to reach out! You can connect with Jeff directly via email at [email protected]. He's always eager to share his insights and guide budding investors.

For more detailed information about FD Stonewater, their strategies and success stories, visit their website at http://www.fdstonewater.com. Explore the wealth of resources available and kickstart your journey in the fascinating world of real estate investment!
Watch the podcast here:
Listen to the podcast here:

About Jeff Toporek:
Jeff Toporek is the founding partner of FD Stonewater, bringing to the table an impressive background in principal investing, fund management, asset management, real estate investment banking, and capital markets. With a keen focus on property operations, leasing, portfolio risk management, and capital markets execution, he has amassed over 30 years of industry experience. His track record includes the completion of over $8 billion in acquisitions, direct sales, and financings. Jeff has also managed three principal investment funds and three joint ventures, collectively comprising $1 billion of office, industrial, retail, and hospitality properties. A graduate from the University of Michigan with a B.A. in Organizational Behavior, Jeff balances his professional accomplishments with a fulfilling personal life. He is married and a proud father of three boys, and he also takes on the role of a baseball coach.
Love the show? Subscribe, rate, review, and share!
Join the Real Estate Syndication Show Community: