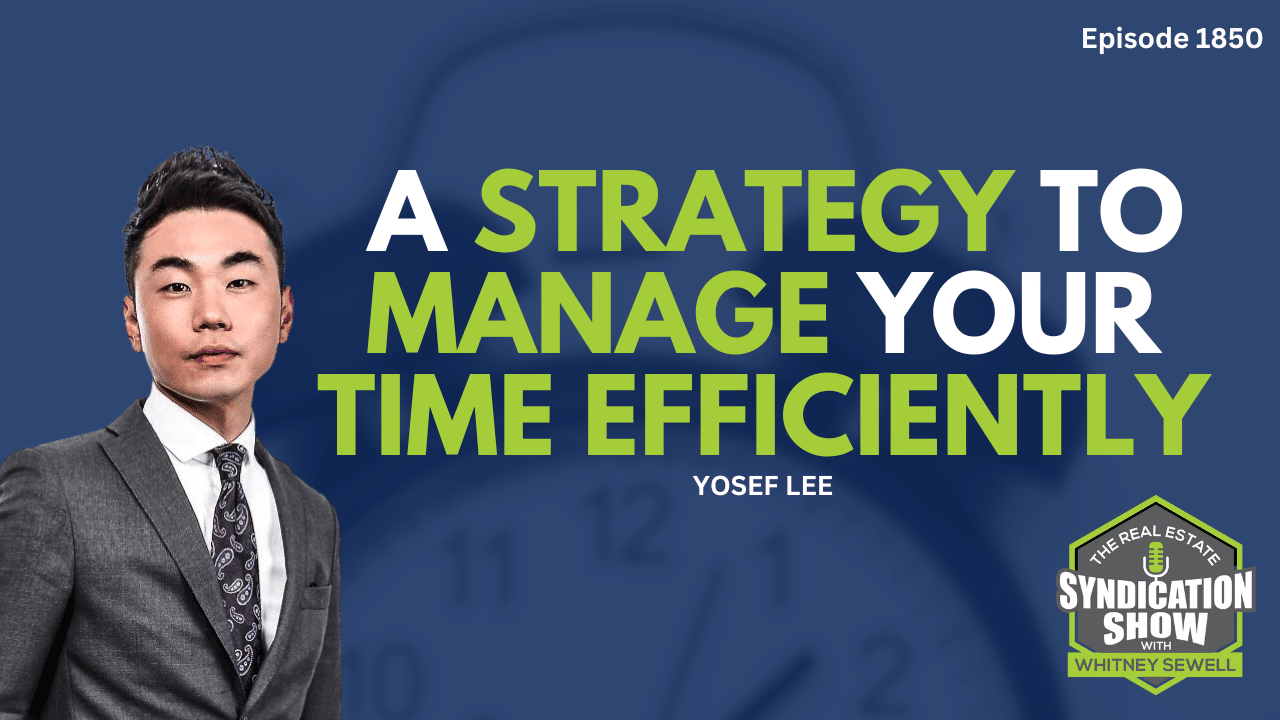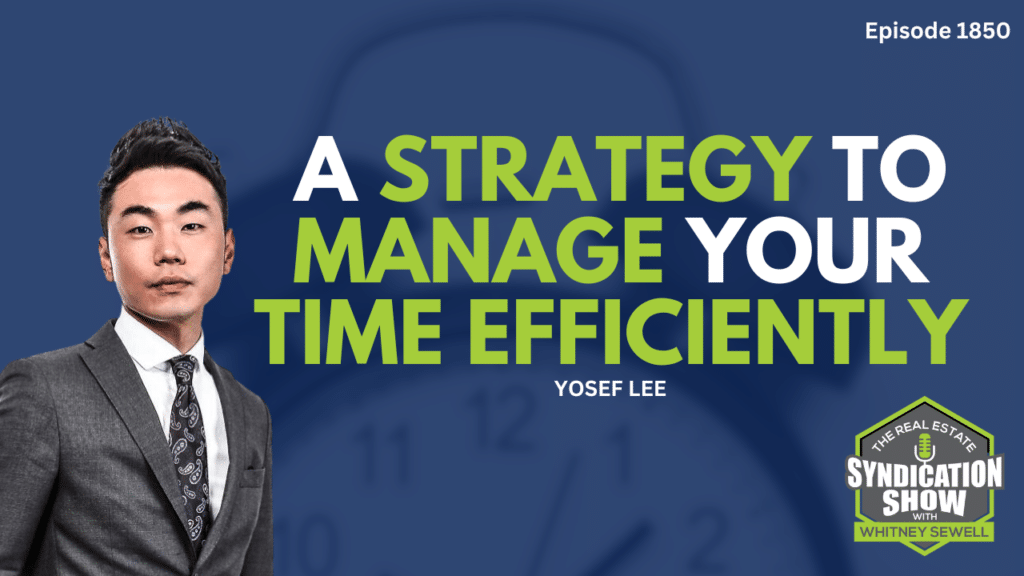 Join us as we delve into the world of multi-family real estate investing with Yosef Lee, an esteemed litigation attorney turned successful investor. Yosef's inspiring journey from a first-generation Korean immigrant to a thriving real estate entrepreneur is fueled by the transformative book "Rich Dad Poor Dad." Discover the outstanding benefits of multi-family real estate investment, including its scalability and reliable cash flow.
Listen in as Yosef shares his invaluable networking strategies that paved the way for his groundbreaking deal in December 2020. Gain insights into his proactive approach, involving over 200 networking calls, goal setting, and defining potential roles with partners. Yosef also sheds light on the challenges of time management, especially as a devoted father of two, and emphasizes the importance of building a competent team to navigate the dynamic real estate landscape.
In the final segment of our discussion, Yosef reveals his personal metrics for effective time management and highlights the significance of giving back. Discover how he maintains balance across health, wealth, and relationships through these powerful tools. Yosef underscores the necessity of crafting a clear and actionable plan for success and extends an open invitation for listeners to seek his expertise in real estate. Experience the power of networking and taking decisive action on your path to prosperity.

Want to learn more from Yosef Lee about multi-family real estate investing and his networking strategies? Connect with him on LinkedIn for valuable insights, advice, and opportunities in the real estate industry. Don't miss out on the chance to expand your knowledge and take your investments to the next level. Connect with Yosef on LinkedIn today!
Watch the podcast here:
Listen to the podcast here: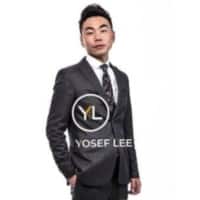 About Yosef Lee:
Yosef Lee, a seasoned litigation attorney, has seamlessly transitioned into the world of multifamily real estate investing. With over 1300 + Units / and $110 + M AUM, Yosef has established a formidable presence in the industry. Since embarking on his real estate journey in 2020, he has strategically focused on investment opportunities in Ohio (OH), Missouri (MO), Oklahoma (OK), and Kansas (KS). As a first-generation South Korean immigrant, Yosef brings a unique perspective to his ventures, combining his legal expertise with a keen eye for profitable investments. Moreover, his remarkable success is attributed to his meticulous approach and unwavering commitment to excellence.
————————————-
Love the show? Subscribe, rate, review, and share!
Join the Real Estate Syndication Show Community: