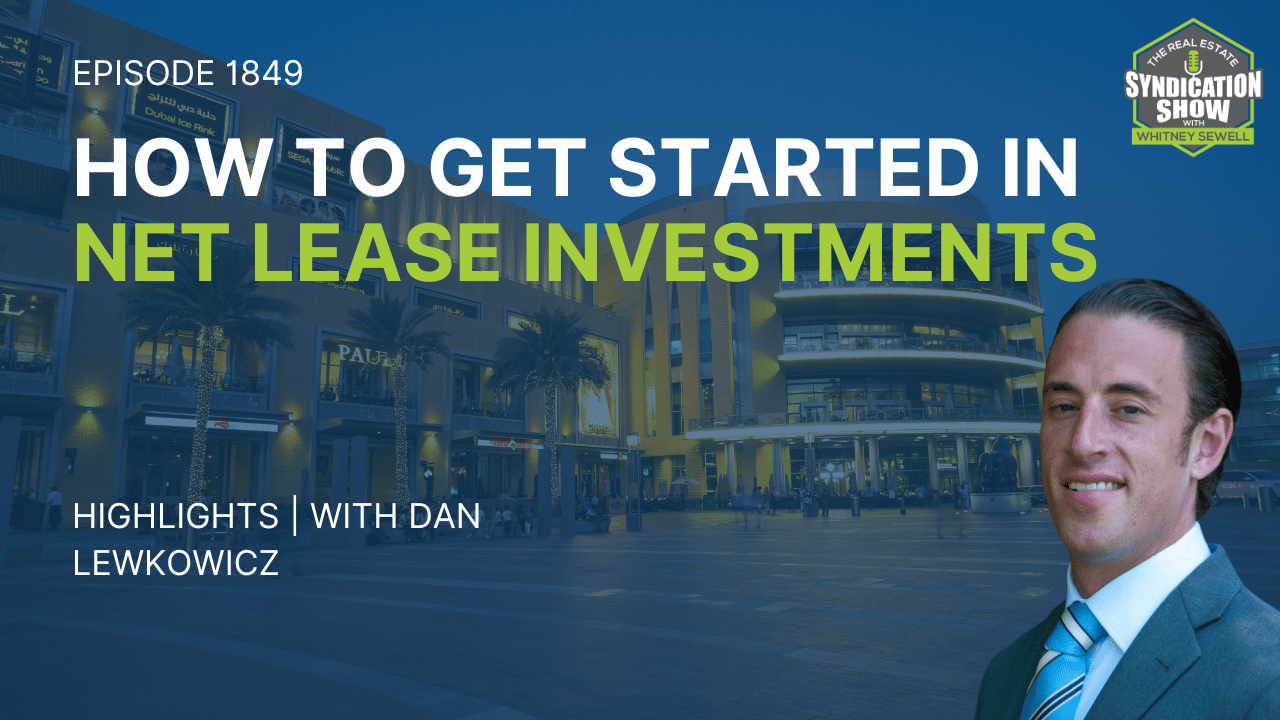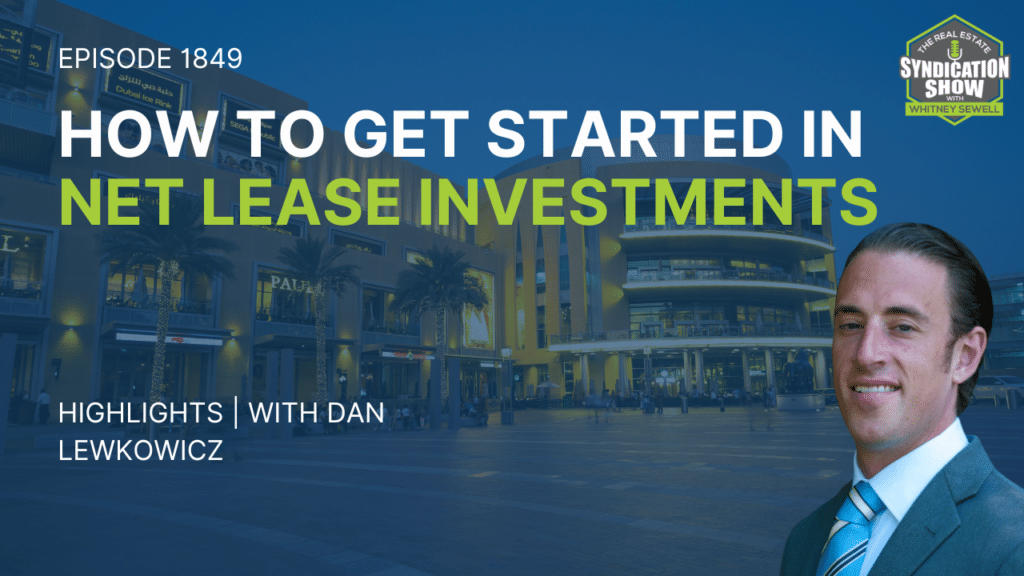 Have you ever wondered why triple net leases stand as a favored choice for seasoned investors? In today's episode, we engage in an enthralling conversation with Dan Lewkowicz, a seasoned expert in net lease investments and Senior Director at Encore Real Estate Investment Services. He unravels the allure of triple net lease investments, especially for substantial institutions, emphasizing their predictability and inherent rental escalations.
Shifting focus to the wider economy, we analyze the impact of interest rates on the real estate market. Lewkowicz sheds light on the disparity between the federal funds rate and cap rates, delving into the landscape of residential real estate, Dow and Nasdaq, and the Federal Reserve's sentiment. We also tackle the subject of distressed real estate assets – a promising niche if strategically navigated. Lewkowicz stresses the importance of property evaluation and fostering robust broker relationships for optimal gains.
In conclusion, we delve further into the advantages of triple net investments, exploring methods of adding value. Lewkowicz illustrates this using a case study of a Walgreens property in Cleveland, Ohio, showcasing the 'blend and extend' strategy that resulted in substantial equity gain. We also investigate how LinkedIn can be leveraged for real estate success. Lastly, in a climate of market uncertainty, we provide insights on staying informed and filtering out the noise.
Would you like to expand your understanding of net lease investments and gain invaluable insights from industry expert Dan Lewkowicz? Click here to listen to the complete episode and unlock a wealth of knowledge to thrive in real estate investing!

https://lifebridgecapital.com/2023/08/09/net-lease-investing-for-stable-and-predictable-returns-dan-lewkowicz/

https://lifebridgecapital.com/2023/08/10/value-add-commercial-real-estate-with-blend-and-extend-amendments-dan-lewkowicz/
Watch the podcast here:
Listen to the podcast here: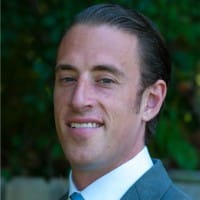 About Dan Lewkowicz:
Dan Lewkowicz, the Senior Director at Encore Real Estate Investment Services, boasts a 15-year career in real estate. His expertise lies in various asset classes, including shopping centers, medical office buildings, pharmacies, quick service restaurants, automotive repair and parts stores, and even resorts. He started his journey in the industry by "house hacking" and flipping houses around Detroit, leading to the establishment of Renaissance Real Estate Ventures (RREV). RREV is known for its specialization in the acquisition, financing, renovation, and resale of single-family residential properties in Detroit. Before his current role, Dan was a Senior Advisor at Fortis Net Lease, focusing on commercial real estate investment sales, and a business development executive for Amazon. Outside work, he's a family man with five children, residing in Birmingham, Michigan with his wife, Brady. He maintains an active lifestyle, enjoying running, boxing, lifting weights, yoga, and playing guitar.
————————————-
Love the show? Subscribe, rate, review, and share!
Join the Real Estate Syndication Show Community: