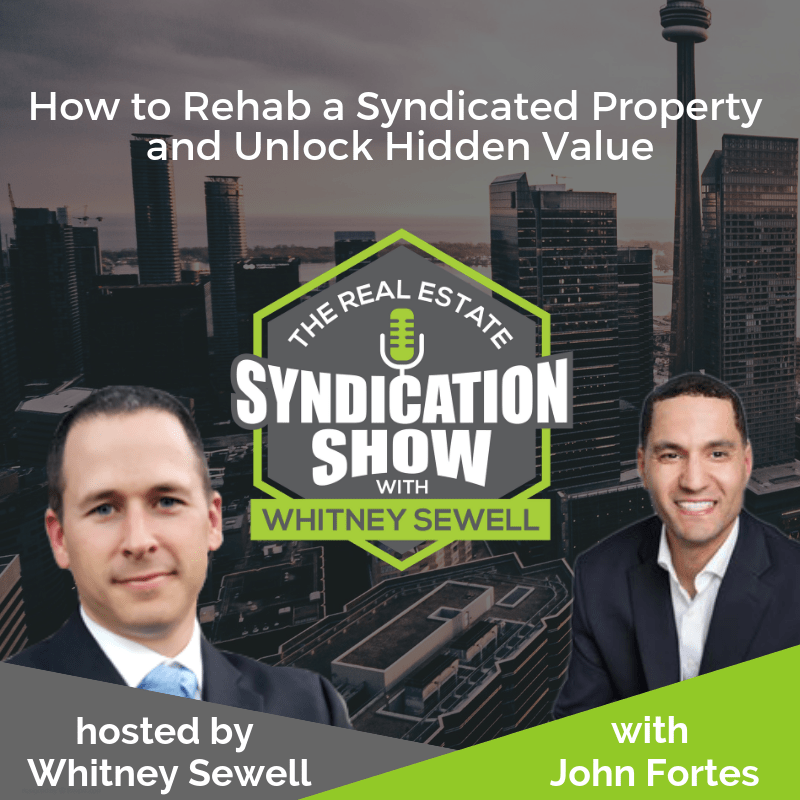 Summary:
In this episode, Whitney interviews John Fortes, Principal, Community First Investment Group, LLC. John REVEALS how you can to find and rehab an under-rented and undervalued property – to realize attractive returns for your investors and you.
How do you find reliable partners to team up with? And, how can you interact with experienced syndicators in order to learn the ropes of the business? You will also learn how you can find and syndicate properties with hidden value. Hearing John talk about his past deals will surely give you a tip or two on how to manage your business. This show is loaded with some great insights! Tune in now!
Our Gracious Sponsors:
Make sure to be at Joe Fairless's Best Ever Conference, February 22-23, 2019. Use code: #WHITNEY for 10% OFF!!!
Time Stamped Show Notes:
In this episode, you will learn
How to network with peers in the syndication space
The ART of finding and partnering with the right people with complimentary skillsets
How to rehab and unlock hidden value for a under-rented and poorly maintained property
Resources
Love the show? Subscribe, rate, review, and share!
Join the Real Estate
Syndication Show Community: