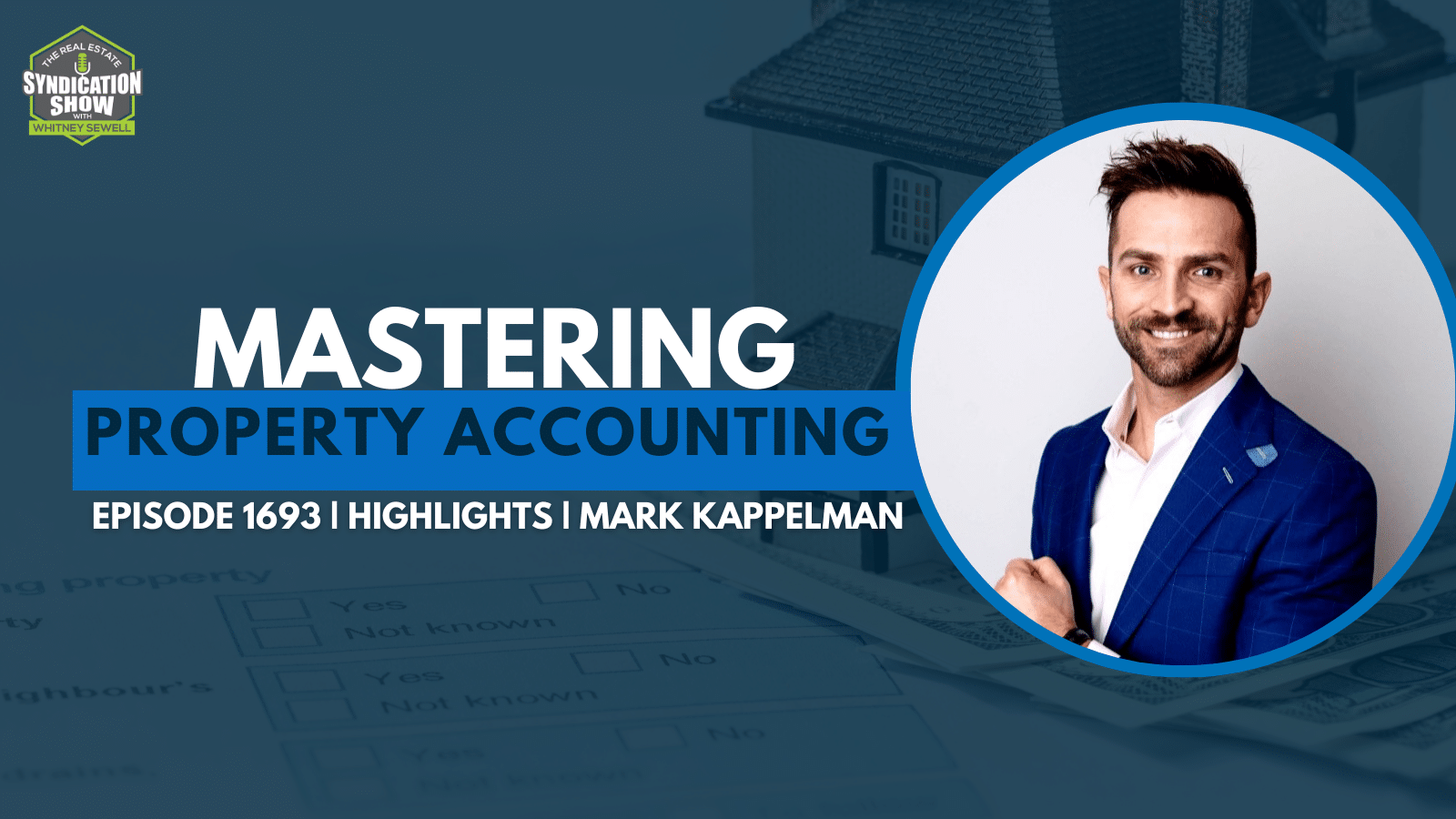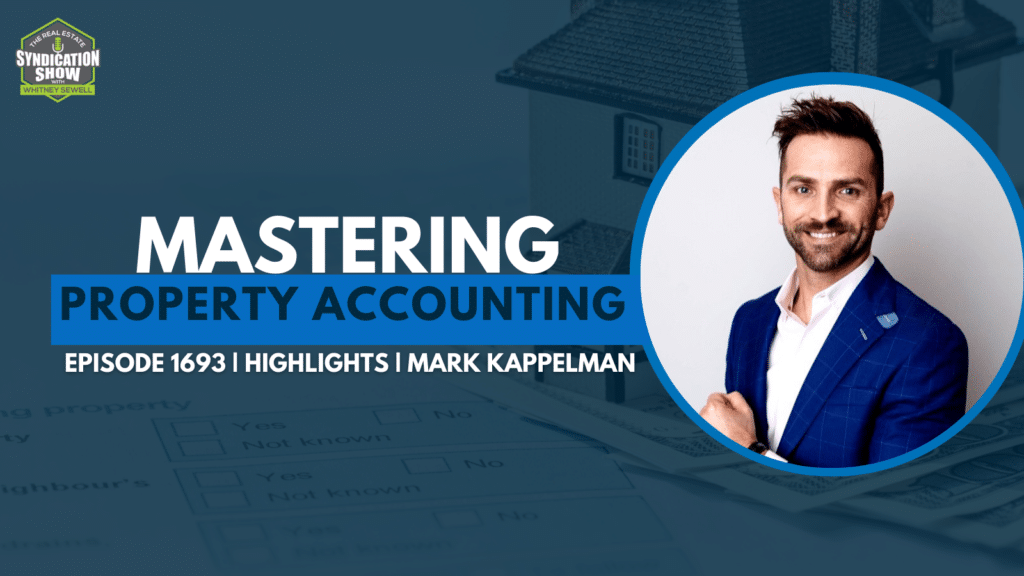 Join host Whitney Sewell in this episode of The Real Estate Syndication Show as he interviews Mark Kappelman, an expert in property accounting and founder of a real estate accounting company. They discuss the benefits of outsourcing property accounting versus hiring in-house, the key areas of property accounting, and effective communication strategies for seamless collaboration. Whether you're a seasoned real estate investor or just starting out, this episode will provide valuable insights into optimizing your accounting processes.
Key Points:
The advantages of outsourcing property accounting: speed of implementation, scalability, no single point of failure, cost-effectiveness.
Key areas of property accounting: bank reconciliations, accounts payable, financial statement close process.
The importance of specialized expertise in real estate accounting and understanding the intricacies of different software platforms.
Communication strategies for successful collaboration: designated accounting point of contact, weekly or bi-weekly calls, quick email response times, open phone communication.
The role of outsourcing in streamlining communication between the bookkeeping team and CPA firm.
Key Quotes:
"The riches are in the niches. Specializing in property accounting allows us to provide targeted expertise to our clients in the real estate industry."
"Outsourcing property accounting offers speed, scalability, and a built-in backup system, ensuring uninterrupted accounting processes."
"Property managers and owner operators don't need accountants; they need accounting outcomes. We focus on delivering accurate and timely bank reconciliations, AP management, and comprehensive financial reporting."
"Effective communication starts with a designated point of contact who takes ownership of the accounting process and ensures prompt responses to inquiries."
"Collaboration between outsourced bookkeepers and CPA firms is facilitated through efficient communication channels and established relationships."
Watch the podcast here:
Listen to the podcast here: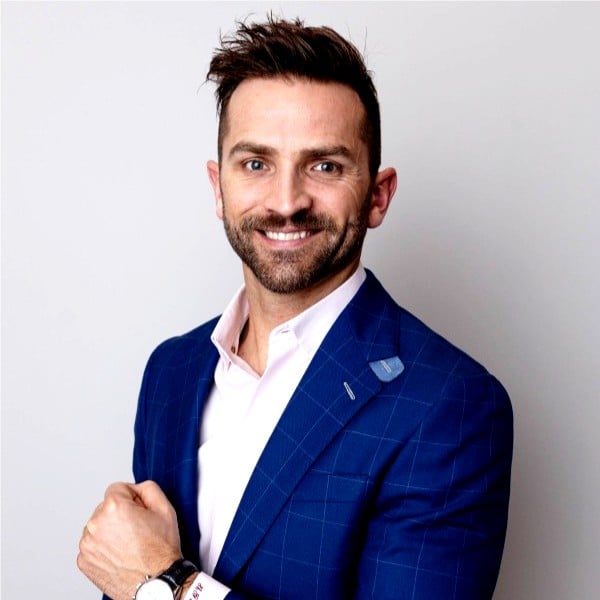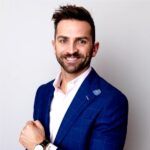 About Mark Kappelman
Mark Kappelman is the founder of the real estate accounting firm Real Estate Accounting (REA) which provides complete back-office solutions for third-party residential and commercial property managers, owner-operators, syndicators, and developers. Prior to this, he was an accounting professional at Ernst & Young and PricewaterhouseCoopers.
Mark earned a bachelor's and a master's degree in accountancy from the W.P. Carey School of Business at Arizona State University. He is also a CPA and a CFA Charter holder.
————————————-
Love the show? Subscribe, rate, review, and share!
Join the Real Estate Syndication Show Community: