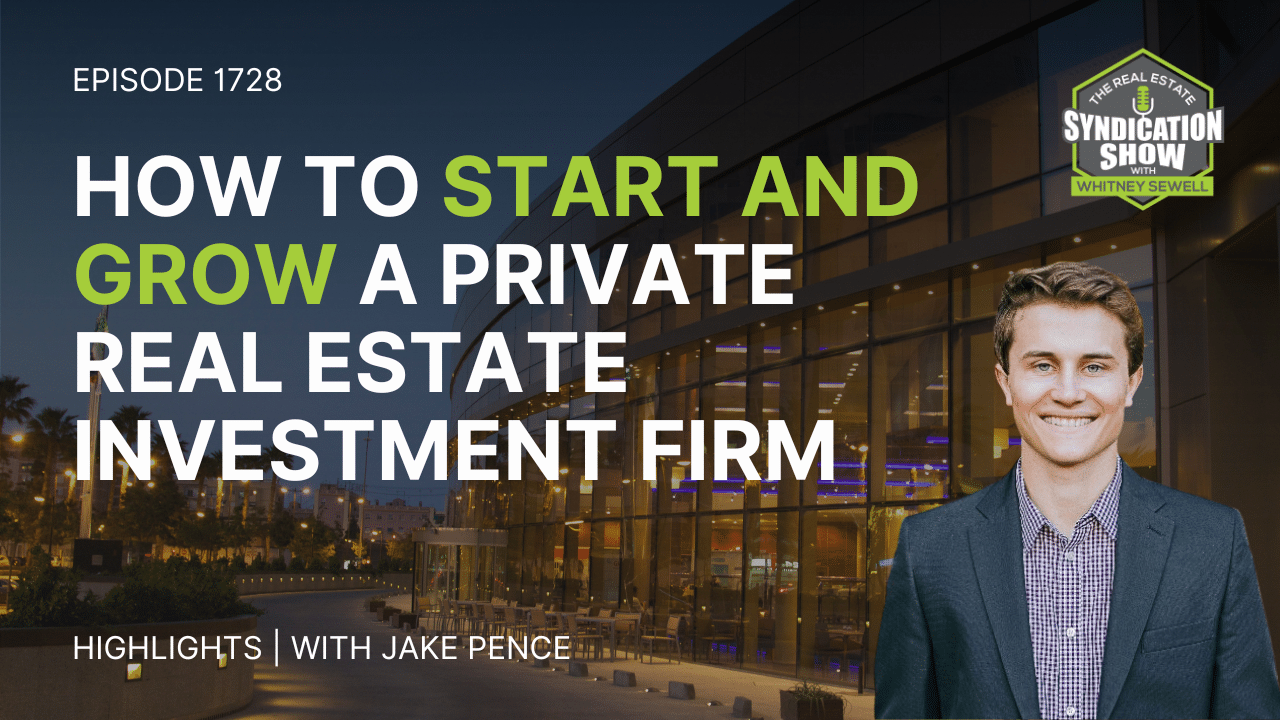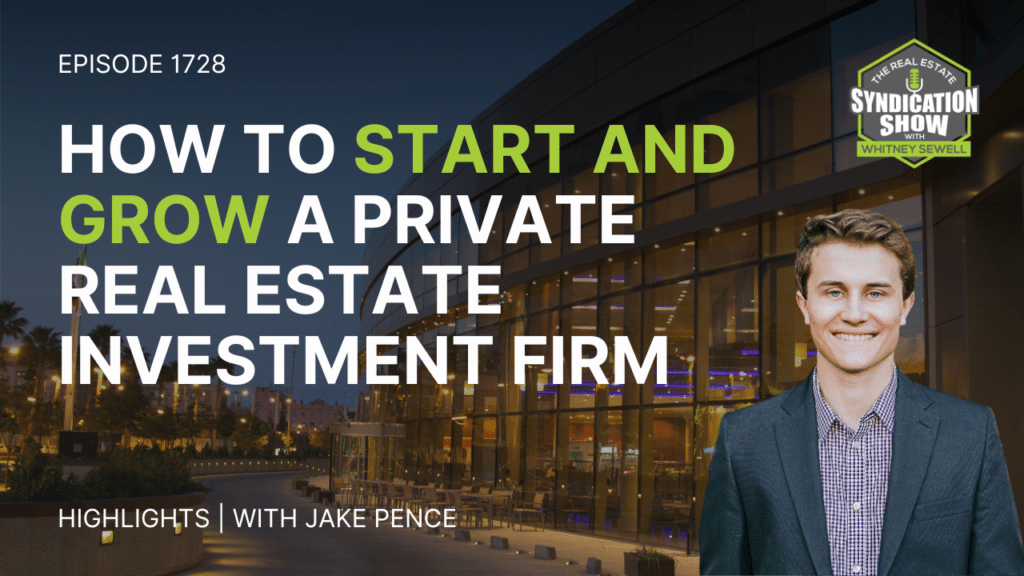 Eager to delve into the intricacies of real estate syndication and entrepreneurship? Join us in a riveting conversation with Jake Pence, founder of Kaski and a dynamic entrepreneur who launched his own real estate firm straight out of college. We journey through his professional path, absorbing lessons he gleaned from his uncle and internships that bolstered his confidence to establish Kaski. Jake openly shares the hurdles he encountered, the significance of an asymmetric risk-reward profile, and how these shaped his decision to strike out independently.
But wait, there's more! Jake imparts wisdom on the finer points of real estate investing, emphasizing the importance of assessing market fundamentals and cultivating robust broker relationships paramount for executing successful deals. We explore the human element of managing a business, a theme rooted in Jake's stint at a real estate private equity firm. Navigating from hiring and firing his first employee, property management to personnel dealings, Jake provides an unfiltered glimpse into the challenges of running a property management company. If you're contemplating hiring a property management firm, Jake's invaluable advice on crucial questions to ask is not to be missed.

Links Mentioned in the episode:

Jake Pence on LinkedIn
Invest Kaski website

Watch the podcast here:
Listen to the podcast here: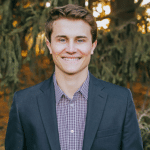 About John Coleman:
Originally from Central Illinois, Jake Pence went to college at the University of Illinois where he studied finance with a concentration in real estate. During college, Jake purchased his first investment property and interned for two large real estate private equity firms where he worked in a variety of property management, asset management, and acquisitions roles. Jake decided to start his own firm, Kaski, immediately after his college graduation in December 2019. Fast forward to today, Jake and Kaski are located in Nashville, TN, and have roughly $20m in AUM in addition to a small business portfolio consisting of a short-term rental property management company. Giuliacci are a retired couple that owns and manages a portfolio of multifamily properties and self-storage units. Joe spent 31 years of his career as an engineer designing commercial airplanes. Robin came from the education sector, teaching students at the elementary level.
The Giuliaccis started investing in duplex properties more than 25 years ago and grew the portfolio to four duplex properties that were eventually sold. They reinvested the capital into syndication as an LP. They now have more than 30 LP investments, across 11 different asset classes.
————————————-
Love the show? Subscribe, rate, review, and share!
Join the Real Estate Syndication Show Community: