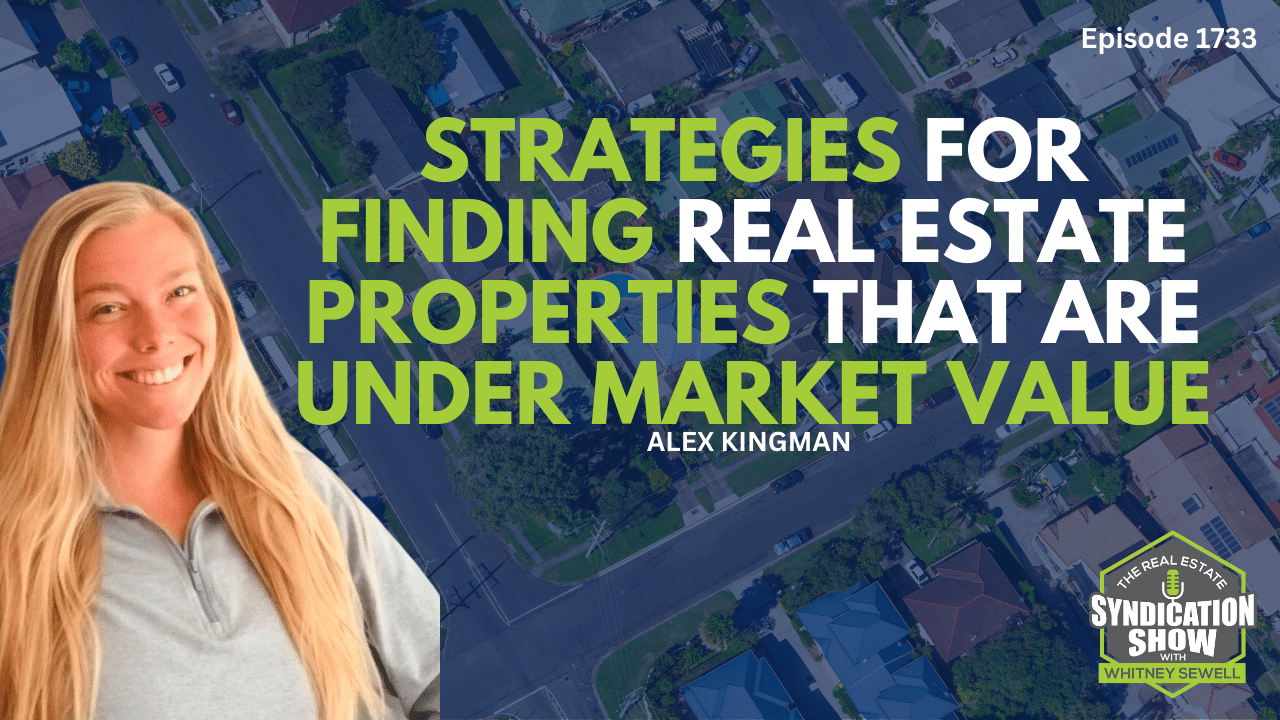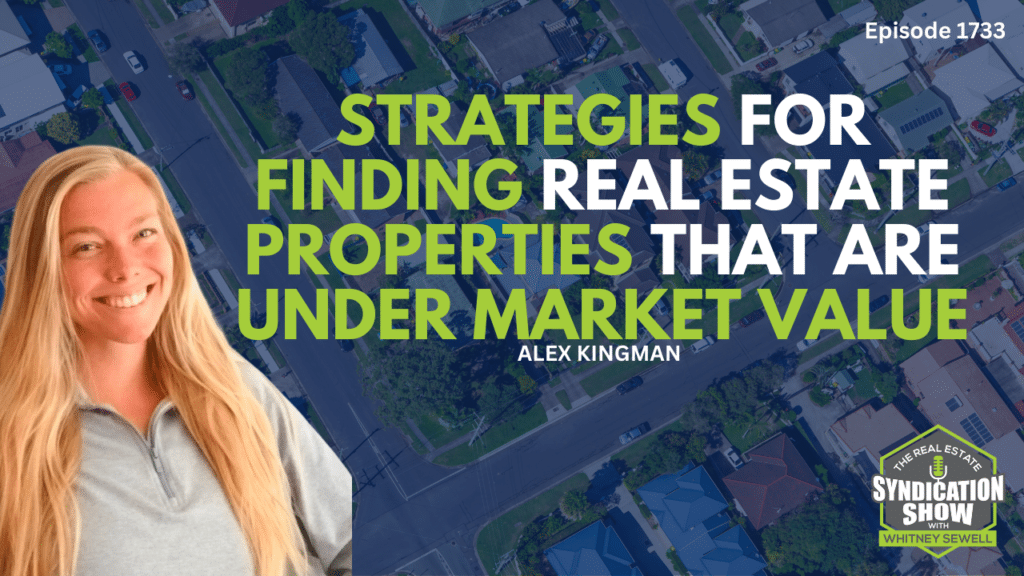 Are you interested in learning the tricks to thriving in real estate investment? You won't want to miss our upcoming interview with Alex Kingman, co-owner and head of marketing and investor relations at KGI Capital. Alex's experience in sales and marketing has been instrumental in building strong relationships with investors, understanding their needs, and delivering value through strategic networking.

In our chat, Alex shares her journey into multi-family syndications and emphasizes the importance of building a strong team for exponential growth. She also provides valuable insights into how she maintains robust investor relations, from identifying their goals to tracking their preferences and presenting them with deals that align with their objectives.

We also discuss the significance of persistence and discipline in professional success. As someone who has worked in the health and wellness industry, I share my own experiences and lessons learned. We wrap up the conversation with Alex's top tips on attracting investors, delivering top-notch service, and her recommended resources for those wanting to learn more about her journey and business.

Don't miss this opportunity to learn from Alex's expertise and take your real estate game to the next level!

Link Mentioned:

https://www.investwithkgi.com/
https://www.linkedin.com/in/alex-kingman-033815241/
Watch the podcast here:
Listen to the podcast here: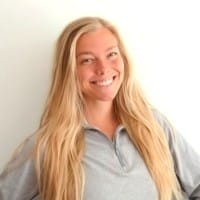 About Alex Kingman:
Alex Kingman, the San Francisco-based co-owner and Head of Marketing & Investor Relations at KGI Capital, has a mission to invest in distressed and heavy value-add properties ranging from single units up to 100 units in the Midwest and Southeast. With a portfolio of 80 units and $10MM assets under management, she is driven by her 'why', which is her children, fueling her passion and commitment to the real estate industry.
————————————-
Love the show? Subscribe, rate, review, and share!
Join the Real Estate Syndication Show Community: