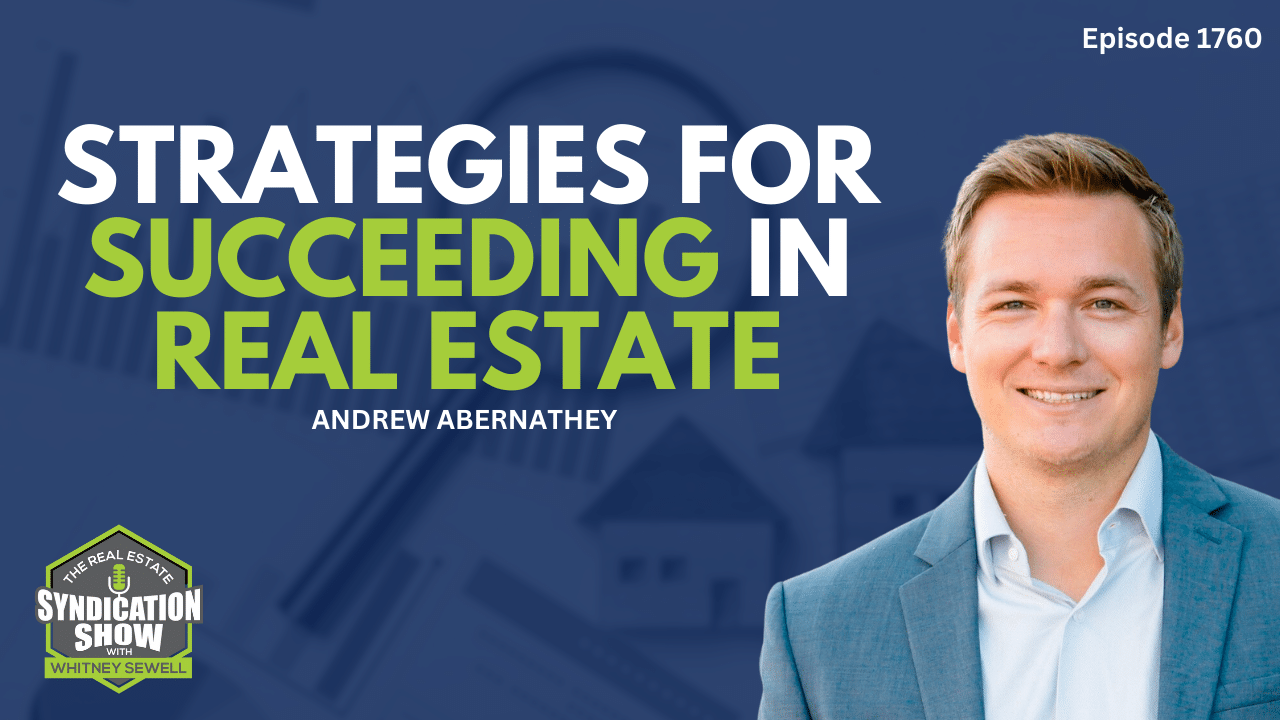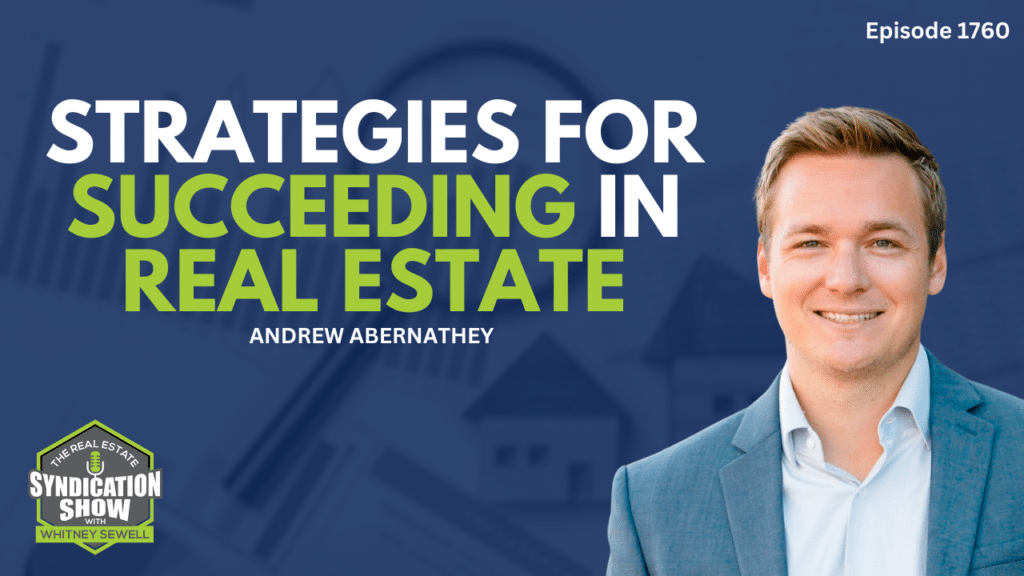 Have you ever considered how the right blend of passion, perseverance, and connections can skyrocket your success in the real estate sector? Join us on an insightful journey with Andrew Abernathey, the visionary founder and CEO of Abernathy Holdings, a trailblazing real estate holding company.

Experience his extraordinary journey, from his humble beginnings on a family farm to establishing a successful empire in the real estate industry. Learn about his unique business approach, inspired by the investment strategies of Warren Buffett, and discover how he handpicked the perfect team while fostering harmony across diverse company departments.

Abernathey's quest for success extends beyond personal accomplishments. Dive deeper into the conversation as he highlights the significance of utilizing precise metrics to monitor progress in both professional and personal realms. Understand how his relentless ambition and tenacity are the driving forces behind his success.
But his story doesn't end there. He is also making a significant impact on society through the Abernathey Foundation, a dedicated organization committed to eradicating human trafficking. He further elaborates on his initiative, "Calling Guardians," which urges other corporations to participate in this noble cause.
So tune in, and you might just stumble upon the motivation you need to make your own mark in the real estate world. Connect with Andrew Abernathy on LinkedIn and visit his website. Start investing smarter today!
Watch the podcast here:
Listen to the podcast here: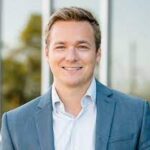 About Andrew Abernathey:
Alex is the founder and CEO of Abernathey Holdings, a real estate holding company established in 2012 with $250 AUM. The company, which initially pursued a diverse investment strategy, shifted its focus in 2019 to class-A self-storage facilities across the sunbelt region. Andrew's journey into investing began at the young age of 13. In addition, he co-founded Abernathey Brothers Farm, an agricultural enterprise based in North Dakota that specializes in planting, growing, and harvesting thousands of acres of small grains for sale. Beyond his business ventures, Andrew is the founder of the Abernathey Foundation which works closely with Unseen, a Fargo-based organization, to fight against global human trafficking. He strongly believes in empowering individuals by teaching them skills that provide long-term solutions instead of solely relying on monetary donations.
Love the show? Subscribe, rate, review, and share!
Join the Real Estate Syndication Show Community: