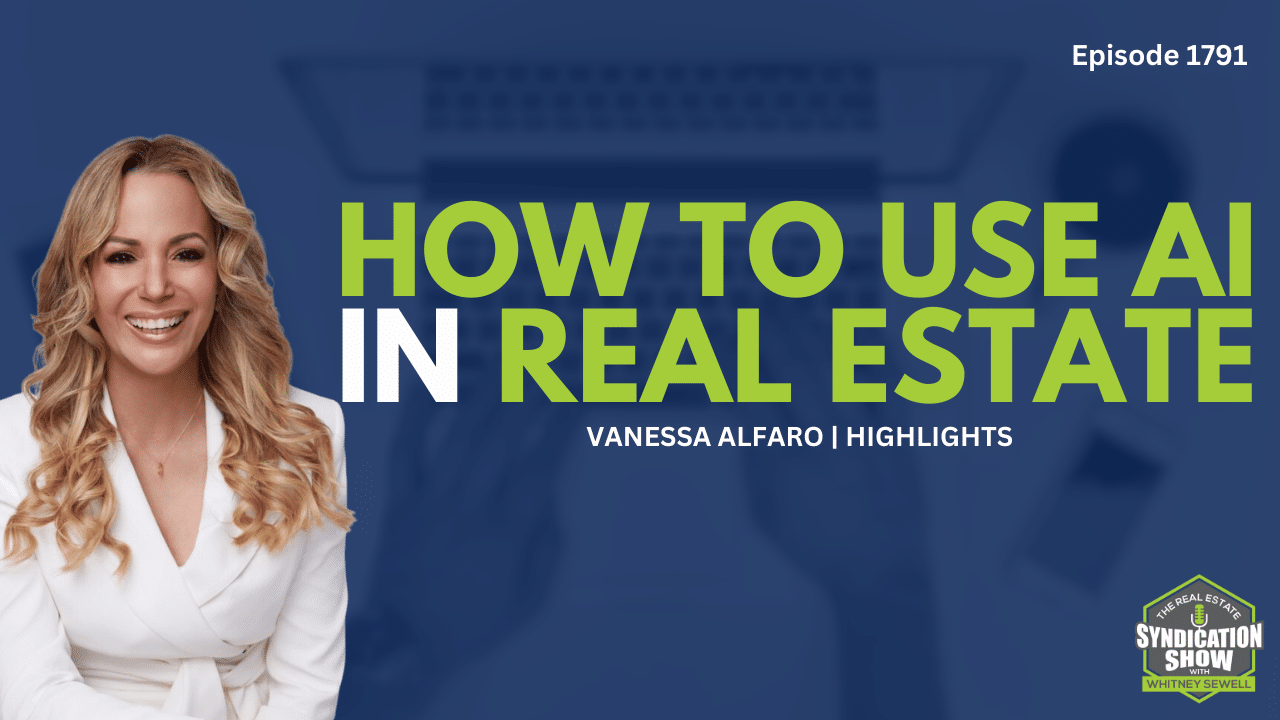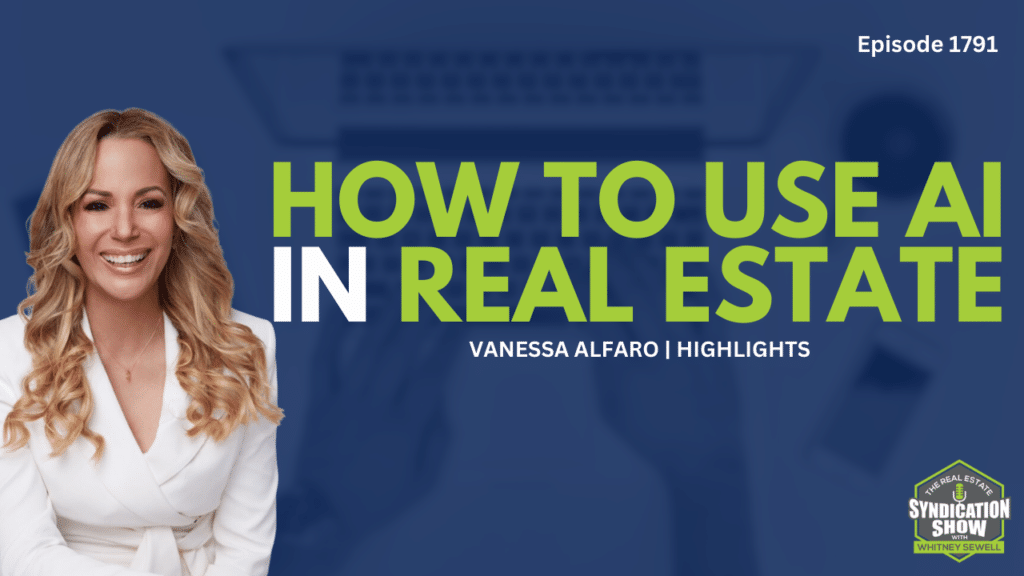 Prepare to decode the mysteries of Artificial Intelligence (AI) in the business landscape with Vanessa Alfaro, a distinguished entrepreneur and trailblazer. Commit to understanding the profound significance of AI, a revolution as transformative as electricity or fire, and discover how Vanessa has effectively leveraged it while establishing enterprises across three countries. Learn about the role of ChatGPT, the advanced language model that empowers machines to mimic human cognition. Listen to Vanessa share firsthand how innovation has been instrumental in her entrepreneurial successes.
Brace yourself for an intriguing exploration into the potential of AI-powered passive investors and virtual assistant chatbots. Uncover the distinct capabilities of ChatGPT and Barb. Be astounded by Ask Your Period, an AI tool that can swiftly analyze and summarize a Private Placement Memorandum (PPM). We also hint at the future possibility of AI-driven managers overseeing our properties. As we conclude, we challenge you to envision the transformative impact of AI on your business, unlocking financial freedom and transcending geographical limitations. Remember to like, subscribe, and share this episode to spread the awareness of AI's transformative potential in business.

Don't miss out on these insightful discussions! Click the links below to tune in to our full episodes. Immerse yourself in the world of AI and business, learn from industry leaders, and fuel your entrepreneurial spirit.

https://lifebridgecapital.com/2023/05/25/ws1677-ai-for-real-estate-marketing-vanessa-alfaro-part-1/

https://lifebridgecapital.com/2023/05/26/ws1678-ai-for-real-estate-marketing-vanessa-alfaro-part-2/
Watch the podcast here:
Listen to the podcast here: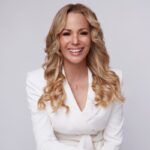 About Vanessa Alfaro:
Vanessa Alfaro is an entrepreneur, founder of five 7 figure companies in 3 countries, a real estate investor, and a multifamily syndicator who was recently profiled in the Real Estate book "10 Paths" as one of the ten most successful Real Estate Investor stories in 2022.
She is the Founder of Venus Capital Partners, a women-owned Real Estate Investment firm focused on technology and innovation to provide investors with the best opportunities in Real Estate investing and acquiring assets in the US. Venus Capital delivers exceptional results by utilizing cutting-edge technology, leveraging deep industry knowledge, and constantly incorporating AI into all departments in the company to optimize operations, marketing, customer service, and asset management. This allows Venus to maximize profits and provide unparalleled returns to investors. With Vanessa's extensive background in business, entrepreneurship, finance, capital raise, and team leadership, she led the company to $50mm AUM in only three years. Vanessa plays a lead role as a visionary in the company.
Born in Venezuela, South America, Vanessa started as an entrepreneur at 22; she founded a boutique marketing agency focused on luxury brands. Absot Marketing became, after only five years, one of the biggest BTL marketing companies in the country. At that time, Vanessa (27 years old) was named one of the youngest and most successful entrepreneurs of the year. By then, Absot Marketing managed more than 2,500 employees in 17 offices.
Love the show? Subscribe, rate, review, and share!
Join the Real Estate Syndication Show Community: