Most of our audience knows a little about a little bit about Search Engine Optimization (SEO), but how do you get your website in front of customers that are actively looking for your services?
The answer? A digital content strategy.
Today's guest is Kris Reid, founder of Ardor SEO Services. He's a software engineer from Brisbane Australia who built an online computer game and, like many online businesses, he struggled to get visitors to his website.
He eventually put his analytical mind to work and developed a simple system for building a website that generates consumers and grows online businesses.
In this episode, Kris shares some SEO tips and tricks with us, including helping Google to help you, creating clear and concise messaging, and building your domain authority. He also gives listeners a special offer at the end of the episode, so don't miss out!
Key Points From This Episode for Successful Digital Content Strategies:
Don't break the bank building a website that generates zero leads

Avoid industry jargon and be clear in your message

Keyword research before you start website building is crucial

Google's crawl budget for each website means that the more you optimize to begin with, the more Google can crawl

After considering keywords, you need to consider backlinks from websites of high authorities in the eyes of Google

Choose keywords that don't compete with high domain authority websites

Check keywords for difficulty

Build authority through good quality content and statistics about your industry and niche

Watch the episode here:
Listen to the podcast here:
---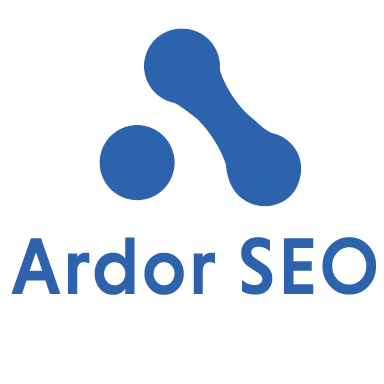 Our Gracious Sponsor
The fact is most real estate & passive investment companies struggle to get new investors. And inversely, most agents struggle to get new properties. It doesn't have to be that way!
Your ideal customers are looking for you, but they're not finding you.
Our sponsor Kris Reid from Ardor SEO, developed a simple system to get your message directly in front of where your potential investors are looking for precisely what you do.
Kris's system has allowed many companies to get the investors they need to grow in a measurable, predictable way. And he can do the same for you.
Visit ArdorSEO.com/res to see how this system has grown our business, and how it can grow yours too.
---
What is digital content, and why do words sell things?
As we dive into all of the knowledge that Kris has imparted on us, we talk a lot about digital content.
Digital content is anything that lives in the online realm. For the purposes of this article, we're mainly talking about written content and the importance of creating engaging content. As you'll see, a website can be beautiful but it's the words that do the bulk of the work.
Even the name of the website is vital. If it doesn't have anything to do with your product, people won't know if they're on the right page. You can use keyword research to help with your website name. We'll talk more about keyword research later on.
Keep reading to dive in!
What are effective strategies for creating digital content?
Website Planning
A beautifully designed website doesn't mean anything if the content on your pages and posts isn't optimized and well organized. A better digital content strategy means that before you even begin planning out your website, you want to figure out your core pages and category topics. These should be based on what people are searching for using the keyword research techniques listed below.
Once you have this plan in place, you'll want to put together a content plan and start writing. Make sure to keep it keyword-targeted!
Keyword Research
Keyword research is key to understanding how you can create digital content that your audience wants to read and that will rank in Google, so your audience can find the digital content. Keyword research will help you reach larger audiences!
The first step is to figure out what your audience is searching for. If someone Googles "plumber in LA", the first result is going to be the one that is best optimized for that search term.
You need to remember that people aren't necessarily going to be directly looking for your business. For example, people who are wanting to learn more about search engine optimization aren't necessarily looking to hire an SEO agency but to learn about SEO instead. They might not even know what SEO is and they might be googling things like:
How to get more website traffic

How to get my website to show up on Google's first page

How to get people to visit my website

Why are my website visitor numbers so low

How to grow my online business

How do I create brand awareness

How do I get an audience for my blog
What they need is to learn more about a problem that they don't know exists, their search engine optimization. If you do research like this beforehand, you can start building your professional website with the knowledge that you don't want to put SEO Training up on your pages, you actually want to answer questions.
You can also see what your competition is using, although keep in mind that if it's a really high-quality keyword that will drive business and sales, the top competitors are going to be advertising for it. That means that they'll be spending money to rank in the first spots in Google's search results for that keyword.
You don't necessarily want to target the keywords that get thousands of searches each month, because those are often very difficult to rank for. If you can find a search term that is easy to rank for, even if it only gets you 300 visitors per month, that's still 300 additional visitors forever. Create 10 posts like that and that's 3,000 additional visitors to your website each month. That's a great investment!
On-Page Keyword Optimization
On your pages themselves, you should have a very specific keyword strategy. Kris has generously outlined SEO (search engine optimization) techniques to help your website rank in search engines like Google.
Start by choosing your primary keyword, such as "plumber in New York", and three secondary keywords like, "emergency plumber from downtown New York", "24-hour plumber NYC", "24/7 plumber New York".
Your primary keyword, "plumber in New York" will go into the title of the page. One of your secondary keywords will go into the meta description. This is the description that people see when they search on Google. It should "express exactly what that person's been searching for and invoke them [to] click on it".
Within the actual content of the page, the primary keyword should go in the H1 header tag. The secondary keywords should be included in the H2 tags that are used throughout the article or page.
You shouldn't be writing for a robot! That means that you should write without keyword stuffing. Google is smart and they "want to see good quality content and at the end of the day, it's got to convert to something so it really should resonate with your readers as well."
Google's Crawl Budget
So what is this thing called a crawl budget? Essentially, Google can only spend so much time indexing each site. Let's say that it has three minutes that it can devote to each website every month.
Website A is well optimized. The meta descriptions are filled in, the keywords are clear and used appropriately, the images have alt text. This website is ready for an audience.
Website B is still a nice website, but it loads slowly, it's not keyword optimized, and meta descriptions are not created. As much as the audience might love this website, it's still not optimized for search engines.
When Google goes to crawl Website A, it can do it quickly. It doesn't need to generate meta descriptions and it can easily pick out keywords that the article should rank for when searched. In three minutes, it gets through 10 pages.
As Google crawls Website B, it needs to pick out keywords that the article might rank for, but since they were not placed with intention, it's more difficult for Google. It needs to create meta descriptions by pulling a bit of the article that seems appropriate. Because Google has to do all of this work, it only gets through two pages in three minutes.
So as you can see, if you want to generate a larger audience with higher visibility, work on your SEO! Website A has 10 more pages that people could find this month, while Website B only has two. It's never too late to optimize, so go back and redo old posts today.
The Importance of Back Links
Kris tells us that "backlinks are a link from one website to another and they're the fundamentals of how Google works."
Google doesn't organize search results based on text, like old traditional 90s search engines such as Excite, Yahoo, Alta Vista, and Ask Jeeves did. With those search engines, if you wrote "plumber in New York" enough times on a page, you would rank first. But the co-founder of Google, Larry Page, invented something called the page ranking algorithm.
The page ranking algorithm takes seed websites like university websites and government websites and the further you are from them link-wise, (how many links from these websites until you arrive at yours), the less trustworthy your website is. So getting links from higher authority websites means that your website will rank higher.
As Google has evolved over the past twenty years, it's also become about links from relevant niche websites. So if other plumbers or service pages that focus on the same area, like New York City, have linked to your website, you're going to rank higher.
How does content affect the digital marketing process?
The Power of Blogs in Digital Marketing
Let's say that you have a small boutique hotel in Sydney. You're not going to be able to rank for the search term "hotel Sydney" because you'll be going up against some of the biggest websites in the world like Trip Advisor, Booking.com, and Airbnb.
Instead, you need to create a content plan that focuses on other areas and target keywords that are more achievable, like "best walks in Sydney" or "best bars in Sydney". These are all things that someone who is going to Sydney is going to be searching for and they're going to be a lot easier to rank for instead of "hotels in Sydney". It's also going to be easier to get links back to blog posts than to the specific hotel.
That's why having a blog, even if that's not your moneymaker, is an absolutely vital part of the digital marketing process. Creating digital content that drives visitors from the blog to the website with internal links is a fantastic and achievable strategy.
You can see when you search for big websites, that it's not usually their homepage that's the ranking page. They create digital content that is tailored to rank because homepages don't use digital content in the same way that a blog post or a service page would. When you look at this, the longer the URL is, generally speaking, the further into the website you actually are. Most frequently, the only time that a homepage is going to rank is if it's paid advertising, or if it's a very wordy homepage tailored to rank.
Understanding Domain Authority (DA) and Digital Marketing
You also need to think about your domain authority when trying to rank your digital content and use it as part of the digital marketing process. Websites with massive domain authorities, like WebMD, rank very high, even though they might not have optimized every single page.
When crafting a digital marketing strategy, look at the domain authority of your competitors. Even if they have a high domain authority but their pages aren't specifically optimized, you can take them down. Kris discusses a client of his who specialized in whiplash. WebMD has an entire section on whiplash but it's not very well optimized. The only reason that they rank and that their digital content is the first up in Google is because of their high domain authority. Kris is working with his client to create an incredibly well SEO optimized website and digital content. Paired with backlinks from authoritative sites, the client has a real shot of outranking WebMD.
How to Get Backlinks to Your Digital Content
Kris tells us that one of the best ways to build backlinks to your digital content is to add statistics to your posts and pages. If you can add statistics that are specific to your industry and niche, people will reference those and you'll have a large number of organic backlinks.
Ardor SEO itself has a page that was written years ago about how many Google searches there is every day and they receive organic backlinks from this daily. Although it doesn't directly bring customers, it does help boost the domain authority and website popularity, and therefore the overall ranking of Ardor's digital content. That's what I call a great digital marketing strategy!
Messaging
Working on creating effective messaging for your brand is vital to digital marketing success! Kris recommends reading the book Storybrand by Don Miller. The techniques that are outlined in this book will help with clear and concise messaging.
Consistently Create Digital Content
It's important to consistently create digital content for your own site. Although it can be tempting to edit and edit again until you feel like it's perfect, it's far better to be consistently creating and getting your brand out there.
As Kris says, "Done is better than perfect and not done!"
Create a Sales Funnel
When creating digital content, make it with a sales funnel in mind. So for example, if someone lands on your article about real estate investing, the article should guide them to download the freebie guide. From there, you have their email and can now send additional content to them with the goal of either converting them into a paying customer or getting them to be a returning website visitor. Using this as a digital marketing strategy is a great technique to get clients that are continually coming back for more.
---
Ready to Get More Customers?
SEO can be overwhelming, but you don't have to be an expert to use it to grow your business. Kris knows digital content marketing in and out and uses highly-effective SEO strategies to craft websites that actually convert.
Don't miss this offer to get one-on-one help from the expert himself! Click the button, and grow your business today.

---
FAQ (Frequently Asked Questions)
What does digital content creation mean?
Digital content creation is content that is created online purposes. It is used to build an audience and following, and to get more visitors that can be converted into clients. Find more about the importance of digital content creation in the effective strategies section.
How many types of digital content are there?
The limit of digital content is your imagination! With amazing tools like Photoshop, there's really no limit to visual digital content, and if you can think it, you can write it.
The forms that are most frequently used include news articles, audiobooks, podcasts, blog posts, videos, images, and gifs.
What are some examples of digital media?
Digital media is all around us! Every time that you, as a user, go on a social media platform and scroll or when you head to Facebook and see a gif or a video, you're seeing digital media. If you download a free eBook or listen to music, these are types of digital content. That recipe blog that you used to make last night's dinner, that's digital media! The TikTok that you laughed at before bed, that's also digital media!
How do you create digital content?
Digital content can be created by various types of technology. Whether you're typing in Word or Google docs, you're creating written digital content and if you make a video on your phone and edit it with a mobile app, that's also digital content. Even if it doesn't please you tot share it with more than a few people, you've still created an audience for the media and have provided the audience value, making you a digital content creator.
Links Mentioned in Today's Episode:
About Kris Reid of Ardor SEO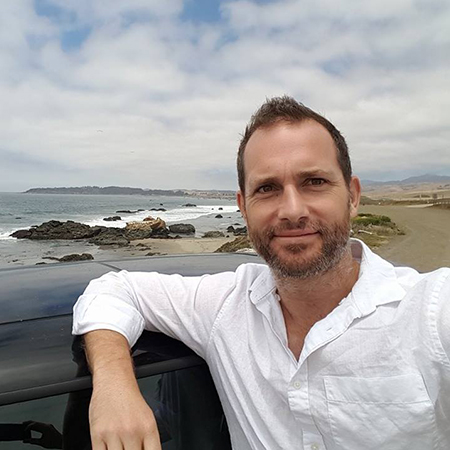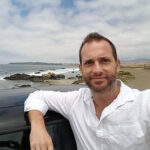 When the global financial crisis hit, Kris Reid, a Software Engineer from Brisbane Australia, built an online computer game. Like many online businesses, he struggled to get visitors to his website to play the game. Kris eventually put his analytical mind to work and developed a simple system to get your message in front of your potential customers to predictably grow your business. He now works with a number of diverse companies – from global e-commerce to national vendors and local businesses – to help them build websites that generate customers and grow their businesses.

Love the show? Subscribe, rate, review, and share!
Join the Real Estate Syndication Show Community: